Download 43 free review response templates for negative and positive reviews
Get the templates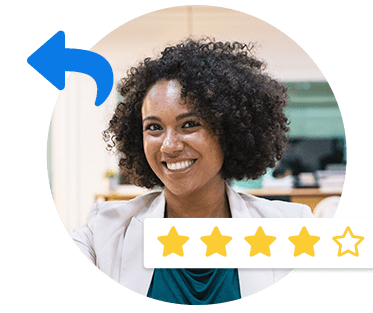 We know. It can be a pain to have to claim your business listing online. It can be awfully time-consuming.
We mean, it can be a little bit overwhelming just judging by sheer quantity. There are so many online business directories, social networks, review sites, and ratings aggregators out there. After Facebook, Twitter, Pinterest, and LinkedIn, there's Yelp, TripAdvisor, Google+ Local, Yahoo! Local, Citysearch, Foursquare, Insider Pages, Angie's List, YellowPages.com, and so on and so forth.
But you've got to start somewhere. Anywhere. Here's why:
(Check out: "How Online Reviews Affect a Business' Online Reputation")
It plants your flags. Claiming your listings gives you some level of control over what's being said about you. It also lets you publish important information about your business across the Web.
You can respond to conversations. By claiming ownership of online channels where you have presence, you can more easily listen and respond to your most vocal customers.
It helps build buzz. Got some news to share? A new product to launch? Build buzz around your brand or business by sharing updates across your listings, networks, and review site profiles.
You can attract customers with special deals and offers. Most directories, social networks, and review sites let you post exclusive offers. It's a great way to drive sales and generate positive reviews.
It improves your visibility. You may already have a website, but consumers these days search for businesses using multiple digital channels. Not only will claiming your listings improve your search engine performance; it will also help you be found more easily by potential customers who are using social media to find great businesses.
You can drive direct sales / bookings. Sites like Yelp, OpenTable, and TripAdvisor enable customers to make a purchase or booking direct from your page. They also add extra contact points through which you can generate leads and sales.
It helps you leverage data. Your business profiles online will likely come with analytics and stats to help you understand your audience better. Turn this data into action to get an edge over competitors.
It helps you build trust. People are increasingly relying on reviews and ratings to guide their purchase decisions. By claiming your listings and review site profiles, you can manage consumer-generate content more effectively – and, in the process, build the kind of consumer trust that inspires loyalty.
You can capture the mobile audience. Most listings and review sites – Yelp, TripAdvisor, and Foursquare, for example – have their own dedicated mobile apps. These apps enable users to discover great local businesses using their mobile devices.
Looking for a solution to help you monitor and manage your online review site profiles? Try ReviewTrackers, a software platform that aggregates and centralizes review data from all major review sites. Sign up for a free trial today and discover why our clients love us!