Download 43 free review response templates for negative and positive reviews
Get the templates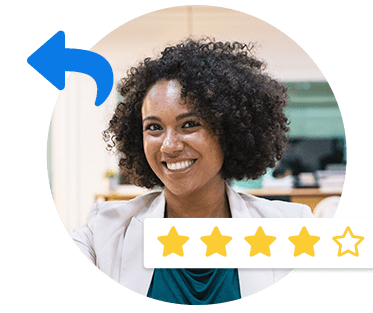 Foursquare has come a long way since its launch in 2009. What was once a location-based check-in app has evolved to become a popular local business discovery engine and reviews aggregator.
It has evolved so much, in fact, that it's now splitting itself into two apps. The first (and main) app, still to be called Foursquare, will now be more discovery-based, helping users find great local businesses and share local recommendations, reviews, and tips. In short: it's a personalized local search app (not unlike Yelp), which – according to the company – will soon include the "opinions of actual experts… not just strangers."
This might be taken to mean that the upcoming version of Foursquare will collect online reviews of local businesses, written by professionals and not just the user's friends.
(Check out: "Foursquare for Business: Six Sweet Tips for Biz Owners")
Meanwhile, the second app – called Swarm – will be dedicated to check-ins and other social aspects. It's going to help users "keep up and meet up" with their friends.
Foursquare made the announcement in a blog post that read: "We built Swarm because you've told us how often you still have to text your friends: 'Where are you?' and 'What are you up to later?' We wanted to build a quick way for you to know these two things for all of your friends. With Swarm, you can easily see which of your friends are out nearby, figure out who is up for grabbing a drink later, and share what you're up to (faster and more easily than you can in Foursquare today)."
Check out screenshots of the new Swarm app (courtesy of The Verge), which will soon be available on Apple iOS, Android, and Windows Phone:
(Image credit: Foursquare blog)