See customer feedback from over 100 review sites in one place
Request a demo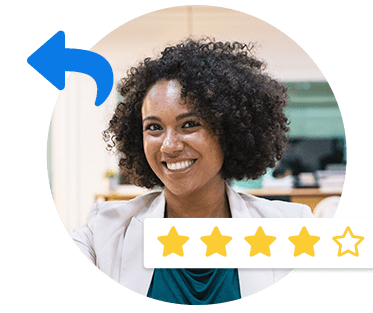 Imagine this: you go to a restaurant for the first time. You sit down to dinner, then all of a sudden your phone pings you to let you know what the can't-miss dish on the menu is.
Or you arrive in a city you've never been to before. You're walking downtown, then your phone proactively gives you recommendations for local places to see and visit – places that your friends have been to and loved.
That's the sort of future that ratings aggregator and local discovery engine Foursquare is working towards. This week, the company announced that it has again updated the Foursquare app, which now features proactive location-based recommendations via push notifications. This means that, wherever users go, Foursquare can use their phone's location in order to recommend places and things "you didn't even know you were looking for."
(Check out: "Foursquare for Business: Six Tips for Business Owners")
Unlike Foursquare Explore, this new feature doesn't require users to do anything – they don't even have to fire up the app. Instead, Foursquare will automatically send alerts about places and venues based on the user's location.
The company promises that the new app will be smarter than before. "We're going to ping you when you sit down at a new place where your friend left a tip, not when you're on your daily walk to work. And using this feature doesn't check you in; this isn't for sharing, just for making sure you don't miss great things."
Foursquare co-founder and CEO Dennis Crowley added: "What we're launching here is this smarter version of Foursquare that can sense where you are and give you the best recommendations. (For example, the new app) told me the thing people talk about here (in SF's Mo'z Café) are the breakfast burritos and this particular type of iced coffee."
The update is being rolled out, initially, to thousands of Android users. Over the course of the coming months, it will be available to all Android users and later on to iOS as well.
The location-based push recommendations represent the latest step in the evolution of Foursquare from location check-in service to feature-rich discovery engine and ratings aggregator. The company is able to do this largely because of the staggering amount of location-based check-ins, tips, local business reviews and ratings, and other social data that it has generated through its app. The 4 billion check-ins have helped Foursquare improve its location accuracy, while the 32 million tips (generated by Foursquare users) have helped create a map of where the "hottest" places are around the world.