Download 43 free review response templates for negative and positive reviews
Get the templates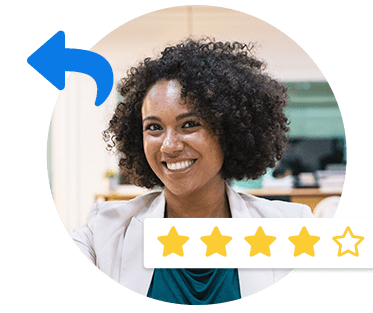 Is your business on Foursquare? Do you accept credit card payments in your establishment?
If you answered Yes to both of these questions, then we've got potentially awesome news for you. A new partnership between Foursquare, Visa, and MasterCard will soon allow you to create and offer exclusive credit card specials – exclusive, that is, to users of Foursquare, the continually evolving local business discovery and online reviews platform.
"We're working… to expand our seamless credit card specials to Visa, MasterCard, and debit cards," read the new Foursquare blog post announcing the partnership.
(Check out: "Open for Business: The New Foursquare App for Biz Owners")
Actually, Foursquare already has a partnership with American Express. It's under the "Amex Card Sync Program." So really it was only a matter of time before a similar program would be offered to holders of Visa and MasterCard credit cards. Addressing Foursquare users, the company said, "Saving money just got a little easier…. To kick things off, we've partnered with Burger King to bring you specials at over 6,500 locations across the U.S. (just look for the orange and white card icon in the app!)."
(We don't know about you, but we'd be more than happy to use plastic for those mouth-watering Whoppers – while getting a money-saving deal at the same time.)
As the program rolls out, you can soon expect to have the ability to offer Foursquare specials to your credit-card-swiping customers. And because everybody loves special deals and promotions, you may soon find yourself generating more positive reviews and higher ratings on one of today's biggest local business platforms. (You'll first have to claim your Foursquare listing, though.)
In order to be eligible for credit card specials in participating Foursquare businesses, all users have to do is connect their card to their Foursquare account. Then they have to check-in at the business venue and use the connected card to earn the available Foursquare specials within that venue.
To get a better idea of how this partnership – and the credit card specials – will work, peep the screenshot below: