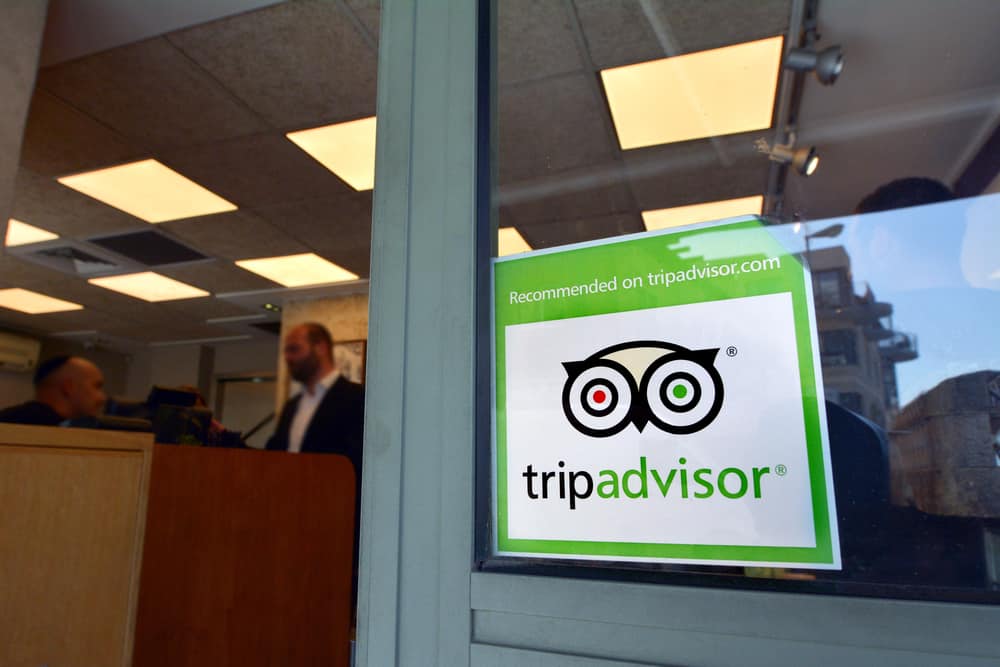 The topic of popularity ranking on TripAdvisor is one that is very near and dear to the heart of all businesses in the tourism and travel sector.
Everyone knows that those who occupy the coveted top ten spots in any given category are likely to have market domination. They benefit significantly from leads and bookings generated either directly from TripAdvisor, through the use of Viator or the Book Now feature, or a click-through to the business site.
Moving up in rank has therefore become a top priority for all players, and it is seldom that we see any business in the hospitality sector that does not invest time, energy, and resources in tracking and managing their TripAdvisor popularity ranking.
TripAdvisor popularity ranking stands in direct contrast to other types of third-party review sites, where ranking algorithms, filters, and other features have an air of mystery. The variables are simple: quality, quantity, and recency. 
Businesses dominating the top of popularity ranking know this, and they know that many of these factors are under their control. Note that in listing the variables, we did not include star rating. It is entirely possible for a business to have a five-star cumulative score and still struggle in moving to the top and, in some instances, experience a continuous slide down in rank. Let's take a look at the possible causes for this problem and explore potential moves to reduce the risk and correct this trend.
First, let us congratulate you on doing what it takes to keep a five-star cumulative score on TripAdvisor. That is no easy feat, and you and your team should be tremendously proud of your achievement. Even when you are struggling to move up in popularity, rest assured that your star rating is having a significant influence on conversion. It is tipping the scale in the decision-making process when a potential customer is using TripAdvisor to research your business prior to a booking or reservation.
Having said that, we know you want to move up to the top ten. And why not become number one in your market in TripAdvisor popularity ranking? We want to help you.
Your TripAdvisor Popularity Rank Is Dropping Because Your New Reviews Are Too Short
In evaluating and tracking the ups and downs of several businesses in TripAdvisor, we identified a possible correlation between the length of a review and the likelihood for it to have an impact on popularity ranking. Businesses that received an influx of short or no-text reviews, even when said reviews had a high score of four to five stars, still saw a decline in popularity.
All things being equal, the businesses with longer, more detail-rich and unique reviews had a significantly higher potential of moving up in ranking, at a quicker rate.
The Fix: Of course, as a business you cannot force your guests to write a review, much less demand that they write a text-rich, interesting, and relevant review. What you can do is through your products and services as well as the type of direct engagement you have with each guest, deliver experiences that are rich, full of dimension, and memorable.
In addition, if you are engaging in review requests by using TripAdvisor's Review Express suite, then you can tailor your template with questions that trigger longer reviews by inviting the reviewers to touch on specific topics about their visit to your establishment or their stay at your property.
Your Rank Is Dropping Because Your Review Generation Speed Is Slowing Down
Before you feel defeated by this formula by simply thinking that larger venues have an edge, we want to emphasize that review generation speed is not exactly calculated by comparing apples to oranges, or by simply saying business A received 100 reviews and business B received ten.
Instead, TripAdvisor measures your progress by calculating your ratio of growth by using your own review count as the main point of reference. When your popularity score is going down, it is possibly triggered by a slowdown on your part in comparison to higher periods. Keep in mind that as your overall review count grows, the bar is raised, requiring a higher number of reviews per cycle.
The Fix: Because TripAdvisor explicitly allows businesses to request reviews, fixing this problem should be a breeze. For businesses that have a marked low season, you can explore drip campaigns that distribute all your leads evenly across every month of the year.
In addition, you may want to send a second and third request, but stop at three to avoid acting spammy. Another way to get a boost in review volume is to ask your followers in social media, through Twitter or Facebook, to head to TripAdvisor and share their opinion.
Your Rank Is Dropping Because You Have Not Had Recent Reviews
It happens overnight. One day you are in position number 15 for your category, and before you know it you are number 20. Sadly, this happens most frequently when you need leads the most: during low season. Businesses without a constant drip of reviews are quickly moved down in rank. If you are lucky, then seasonality is affecting everyone equally. If not, then those businesses that are out hustling for low-season leads are likely to sustain their rank or even gain momentum, and move up, at least temporarily.
The Fix: Luckily for you, many marketing channels offer discounted rates during low season. Consider paid marketing opportunities as a way to maintain steady volume across all seasons. Additionally, personally ask for the review as you close a transaction with a guest. Other ways to maintain a drip of recent reviews is to shorten the cycles between solicitation sends.
If during high season you send requests via Review Express once a month, then opt for weekly sends during low season, even if you are only sending your request to a few customers. Frequent requests will result in fewer gaps and more recent and relevant guest reviews. Don't know how to use TripAdvisor Review Express? Let us show you how.
Your Rank Is Dropping Because You Received Several Low-Score Reviews in a Row
Even when you have a substantial count of perfect five-star reviews, several bad reviews in a row may barely impact your cumulative score but will affect your popularity score. 
The Fix: In this case, the fix is to simply fix it. If you have several bad reviews in a row, then chances are something is going on operationally that is directly impacting the customer experience. Use the reviews as your diagnostic tool, and implement processes aimed at quickly resolving discrepancies between customer expectations and product delivery.
Your Rank Is Dropping Because You Are Not Consistent in Responding to Customer Reviews
In analyzing top ranking businesses, we noticed a pattern. Those at the top are consistently engaging with reviewers through review responses that are personalized, text-rich, and insightful. Neglecting this part of your reputation management will likely result in going down a few spots in popularity ranking. 
The Fix: If this is happening to you, then you need to go back to the basics. Take time to learn more about the ways you can implement a response strategy, and how you can utilize your review responses to increase brand credibility, enhance trust, and improve your overall SEO.
Now that you have the facts, we encourage you to be a hands-on reputation manager who is on top of every review source and willing to engage multi-dimensionally with reviewers and future customers. Reputation and review management matters more than ever, and knowing how to handle it the right way is key to the success of your business, regardless of size.