Improving your Tripadvisor ranking can generate more visibility, traffic, and revenue for your Tripadvisor-listed company. 
That's because Tripadvisor is one of the leading sources of information for consumers looking to finalize their travel plans. For many hotels and hospitality executives, the travel-focused business review site has become an integral part of their strategy — serving as a platform for driving customer engagement, collecting online reviews and customer feedback, building brand visibility, and growing revenue.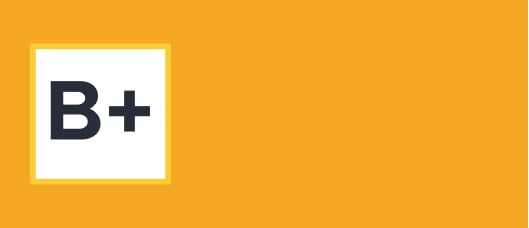 Find out your brand's online reputation score
Take the guesswork out of your strategy. Instantly generate your brand's online Reputation Scorecard, complete with review highlights, ratings, keyword trends and more.
The Secret to Improving Your Tripadvisor Ranking
Tripadvisor rankings are determined by an algorithm based on customer reviews and designed to reflect a business' standing against the competition within a specific geographical location.
According to Tripadvisor, three factors are key to improving your popularity ranking: 
Quality of reviews

Quantity of reviews

Age of reviews
The more "popular" a property or business location is, the closer it is to ranking number 1 on Tripadvisor search results, which are displayed whenever users search that business' geographical area. 
Why does this matter? Because an increase in popularity = increase in visibility and engagement = increase in bookings and revenue.
Ranking number 1 is not always easy. It depends on the competitiveness of your own geographical market. But every position you move up represents progress and increases the likelihood that Tripadvisor users will find your online listings on Tripadvisor, learn more information about your products and services, and decide to give you a try.
How to Improve Your Tripadvisor Ranking
Looking to move up the ladder and improve your popularity ranking on Tripadvisor? Check out these strategies:
Enter Detailed Local Listing Information on Your Tripadvisor Page
First impressions matter, so when you create or claim your Tripadvisor business page, you must enter detailed information and write the kind of copy or content that's engaging, attractive, relevant, and informative. 
If you can, stay responsive to common keywords used in search engines so you can be found easily by customers looking for companies just like yours. 
Use the many free business tools provided by Tripadvisor. Optimize your page by updating your business description, uploading great photos, and highlighting amenities that attract travelers' attention. 
Make sure you track your performance, too — then make adjustments based on how well you're engaging with Tripadvisor users and how you measure up against the competition.
If you're managing a brand with multiple business locations, it's worth investing in a local listing management software solution to ensure the completeness, accuracy, and correctness of your local listings across top business directories and review sites (including Tripadvisor).

Make Your Tripadvisor Page Visually Engaging
Tripadvisor allows for a variety of photo types and formats that can give users a "clearer picture" of a company or brand. Unfortunately, only a handful of Tripadvisor-listed businesses make the effort to upload and deliver high-quality images. 
To start with, make sure you showcase your business locations on Tripadvisor with the proper photo page layout, which has proven to increase engagement and conversion.
According to

research

by the travel reviews site, business pages with at least one photo receive 225% more booking inquiries than those with zero photos. 

If the business' Tripadvisor page features more than 100 photos, they receive 238% more booking inquiries.
Here's some useful information on the types of photos on Tripadvisor — and ways you can enhance the visual appeal of your page.
Management photos: Tripadvisor has no limit on the number of photos you can upload via your Tripadvisor business management dashboard. So take advantage. Consistently uploading high-quality images provides your page visitors with useful non-textual information about your business. 
Traveler-submitted photos:

Traveler photos on Tripadvisor boost visitor confidence because they provide a picture of what other guests' experiences were like. One good strategy to generate more of these user-generated pictures is by encouraging your guests to snap away while they're in your business locations; you can even train your customer-facing staff on proactively offering to take these pictures for the guests.

Professional photos:

Professional photos are exclusively commissioned by Tripadvisor. They appear in the photo carousel following Management Photos.
Promote Your Brand Presence on Tripadvisor
Your guests won't review you on Tripadvisor if they don't even know whether or not you are listed on the site. This is why it makes sense to promote your brand presence on the site through other online and offline channels that you're using. 
According to studies, Tripadvisor users are twice as likely to remember to review a business, even without a prompt or a request, if a Certificate of Excellence or other similar branded collateral is placed prominently in the business location. 
You can choose from a library of Tripadvisor widgets or even print out reminder cards and flyers. You may also direct guests with links to your Tripadvisor page on:
Your website and blog

Your online and printed menu 

Your email newsletters and email signatures

Your marketing and sales collateral (brochures, business cards, receipts, etc.)
Ask Guests for Reviews
If quantity, quality, and age of reviews are the major factors influencing Tripadvisor rankings, then obviously you'll need an online review management strategy to climb up these rankings. 
Review Express is Tripadvisor's automatic review request solution. You can also use online reputation management software like ReviewTrackers to capture valuable feedback and improve your reputation, giving your brand higher ratings, improved rankings, and a larger presence on local SEO results. 
Of course, this doesn't mean you should simply upload your customer database and let your review request tool of choice do the rest of the work.
Asking for reviews means personalizing your requests and email templates. You can even consolidate your review requests with various types of customer satisfaction surveys.
For a higher response rate, time your requests right. Move away from sending review requests in batches and implement a cycle that's more frequent, and which takes into account the fact that customers are more likely to recall their experiences in greater, more accurate detail within 3 to 7 days of purchase or checkout.  
Engage in Two-Way Conversations
One-way conversations are the enemy of any customer experience management strategy. This means that your organization should learn how to respond to negative reviews on Tripadvisor and acknowledge the feedback given by each individual guest.
After all, nobody likes to leave reviews on a page where the business owner is silent and unwilling to address the reviewer's concerns. 
According to Tripadvisor research, hotels and properties that respond to reviews enjoy 17% higher levels of engagement and are 21% more likely to receive a booking inquiry than those that don't respond to reviews.
If you want to improve your Tripadvisor ranking, engage in two-way conversations. Write management responses to reviews. Follow up on and resolve customer experience issues. Say thank you to those who rated your company with 5 stars, and do the same in situations where a guest left constructive criticism.
Delight Your Guests by Going the Extra Mile
The best, most persuasive reviews tell stories about a company so committed to delivering more than the guests ever expected. 
Similarly, organizations driven by customer experience as a transformative philosophy are the ones able to effortlessly generate 5-star reviews and positive guest feedback. 
In the hospitality industry, there is no replacement for a service and customer experience management strategy that goes the extra mile. Not only does it directly help in improving your TripAdvisor ranking; it also creates the kind of value that will make a big impact on your bottom line.