45 percent of customers say they're more likely to visit businesses that respond to their reviews
Online Reviews Survey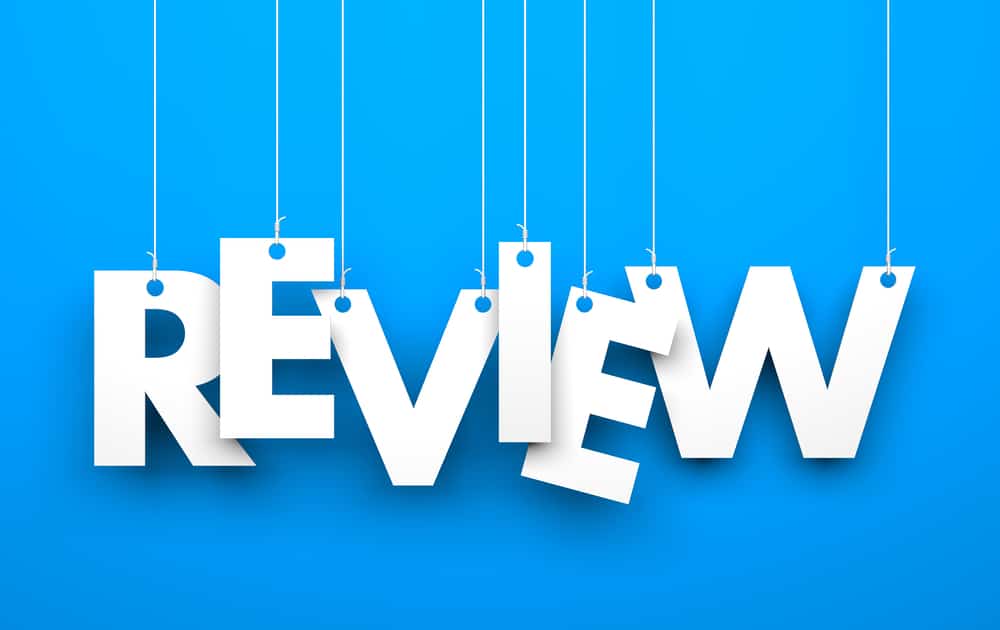 One of the most difficult pain points for business owners is the impact that negative reviews and negative scoring can have in lead generation. The main fear for most merchants is how the negativity effect will influence customer acquisition, even when the majority of their online reviews reflect positive experiences and above-average interactions.
According to the American Marketing Association, negative reviews garner higher credibility than positive reviews. Given this fact, receiving even one negative review can be quite discouraging for a business.
Before you begin fretting over a negative review, it is important to step back and evaluate the true nature of the feedback. A study completed by and published by the Journal of Consumer Research confirmed that polite negative reviews (those written with the sincere intent of providing useful feedback) will not impact your online reputation – and could even potentially boost sales.
But not all negative reviews are polite. Some are downright rude and unfair.
Regardless of the tone of the review, there is still great potential to turn things around by handling the response with intentionality and touching on transactional details that will convert potential customers into committed leads.
Tackling the polite negative review like a pro
To say that something won't have an impact is merely a neutral statement. The goal for business organizations is not necessarily to maintain a neutral business reputation. The key objective is to improve customer perception in a way that enhances the brand and influences your NPS (Net Promoter Score).
By drafting solution-driven, caring responses that highlight the best features of your business, you begin to foster a brand promoter relationship with your most loyal customers. The words you choose when responding to a negative review will, without doubt, govern the reaction of potential customers that resort to online reviews to decide whether or not to patronize your establishment.
When dealing with a polite negative review, acknowledge the problem, implement a solution, convey appreciation, and provide a remedy specific to the customer conveying the concern. Make them feel special, valuable, and a part of your team.  In doing so, you nurture the relationship with someone who cared enough to speak up, while conveying professionalism to a wider audience.
Dealing with the worst of the worst
Even if it is unpleasant, your duty is to engage professionally in responding to all reviews. Selective or sporadic review engagement speaks poorly of your level of care. Don't do it!
Highly negative, harsh and unfair reviews present a bigger challenge, as it relates to drafting a sound response that is good for business. Rants are painful and perilous ground but you must still walk the walk.  The formula is quite similar to the way we address polite negative reviews. Acknowledge the concern, avoid confrontational words, give the benefit of the doubt, and attempt to provide a remedy as well as an ongoing solution to the perceived issue. Be kind, if needed be apologetic, but above all be truthful and express a sincere interest in the betterment of your product or service.
Avoid name-calling, do not engage in "he said, she said" and always give the customer a way out. Even if the customer will never again visit your establishment, you are addressing the problem as a means to make future customers familiar and comfortable with the way you handle things. This is your chance to shine under pressure. Make it happen!
Consider requesting a removal
If an online review has become your worst nightmare and, in fact, contains unfair, malicious, illegal or false information, work with the host to attempt a removal or revision. Many review sites have processes in place to assist and support businesses in ensuring a fair and equitable review ecosystem.
Handling negative reviews like a pro does not need to be hard. With a little consistency and the right tools to track trends, businesses can convert a negative review into an opportunity to feature their full potential. A well-managed review response can turn into a persuasive invite for new customers to give you a try.