Effective restaurant reputation management can spell the difference between a packed house teeming with orders, deliveries, and reservations — and a slow Friday night with empty tables and no one on the waitlist.
When deciding what to order and where to eat, customers depend heavily on information from the Internet, in the form of menus, prices, and online reviews. 
During a pandemic that has disrupted the entire industry, restaurant reputation management is even more necessary and vital than ever. The level of participation and engagement that restaurants have in digital platforms can impact how customers perceive your business. 
Reviews are particularly crucial to the online reputation of any restaurant, influencing up to 55.5% of consumers. 
To overcome uncertainty and deliver improved customer experiences, restaurants must be able to manage their online reputation. Below are five ways you can get started. 
Restaurant Reputation Management Tip 1: Regularly Monitor Online Reviews
Review monitoring gives you a better understanding of what customers think after they dine in or order from your restaurant. 
You can use this information to improve your operations. For example, you can refine your marketing communications by highlighting the positives from customers' experiences. Meanwhile, negative feedback helps you identify areas of improvement.
A restaurant's star rating matters, with 33% of customers saying they will not choose a restaurant with an average 3-star rating on online review websites like Yelp, Google, Tripadvisor, and Facebook.

A recent Small Biz Trends report found 94% of diners choose restaurants based on their online reviews.
It's not easy to stay efficient if you're managing multiple restaurant locations. This is where restaurant reputation management technology can benefit your business. Using a software tool like ReviewTrackers allows you to keep your finger on the pulse of your restaurant reputation with customized email alerts and review notifications.
Restaurant Reputation Management Tip 2: Respond to Negative Reviews  
Now that you're monitoring customer feedback, the next step is to respond to reviews. In these difficult times, it's especially important to listen to and engage with your customers. 
Seeing a business respond to negative reviews is enough to convince 44.6% of customers to choose the business. 
It's important to avoid boilerplate responses. Address feedback directly, provide an explanation for any issues customers may have had with their experience and, when applicable, pitch a solution that can win critics over.
By crafting a well-written and on-brand response, you can show the reviewer and potential customers that your business cares about feedback. With just a few words, you can turn a negative aspect of your online brand into a positive factor that attracts more customers.
For more tips, read our guide on how to respond to negative restaurant reviews.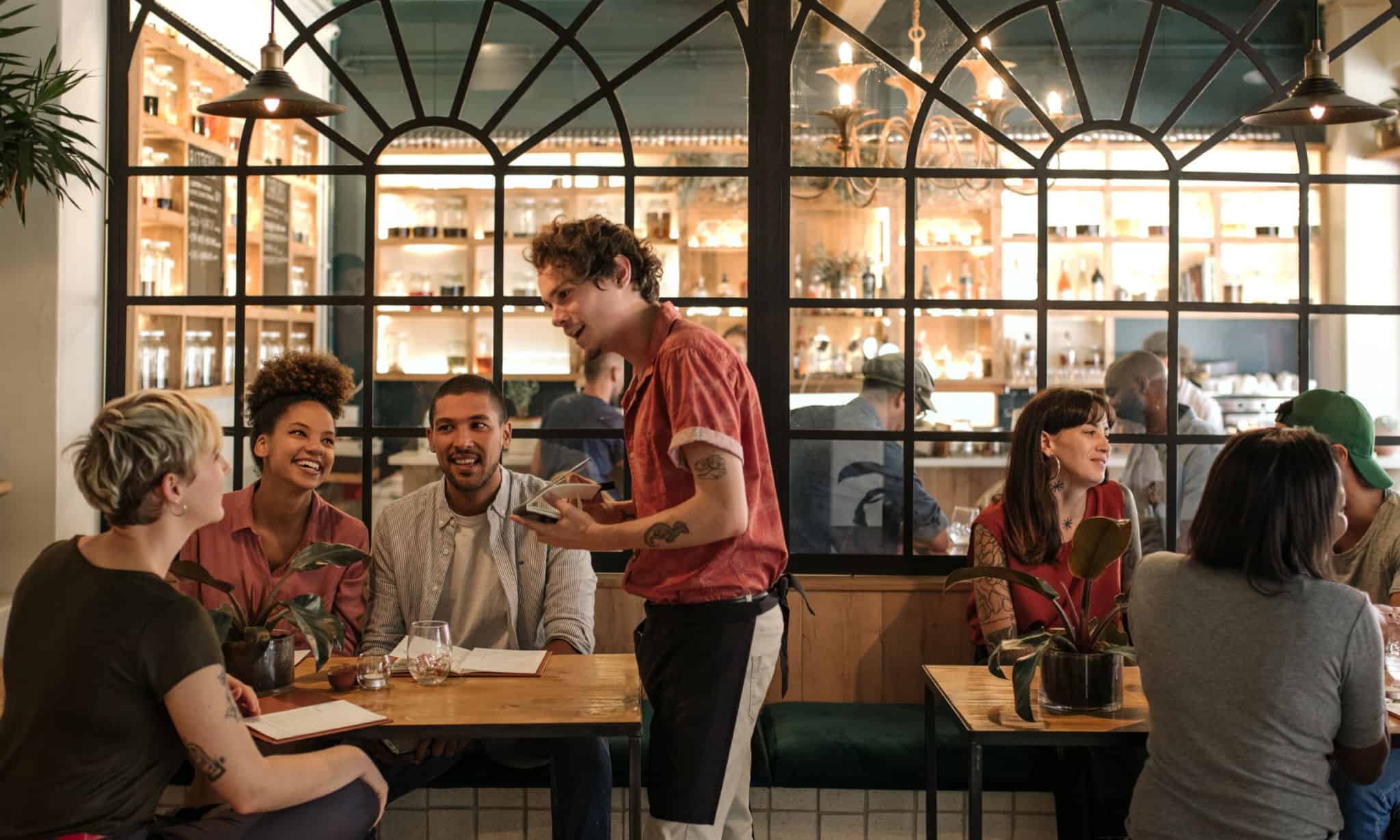 Restaurant Reputation Management Tip 3: Ask Customers for Reviews
Want your restaurant to rank higher on Google search results pages? Start by asking your customers to leave reviews on your restaurant profiles. This helps your local SEO ranking while also enticing diners to visit or order from your restaurant, especially as the industry settles into a "new normal" and finds ways to recover from the pandemic.  
Going out of your way to ask for reviews can also result in higher overall ratings. A number of research studies even suggest that verified reviews posted by actual buyers are perceived as more credible than unprompted reviews. 
With the ReviewTrackers Ask Tool, you can send out campaigns to customers via SMS messages or email. By doing so, you remind customers to share their experience online, at a time when they might be more inclined to help businesses out with their testimonials. 
Restaurant Reputation Management Tip 4: Show Off Your Positive Reviews  
Once you aggregate a plethora of positive reviews, it's time to show them off. Displaying reviews on your website instills consumer confidence and can even lead to more conversions. In fact, researchers at Northwestern University found that displaying reviews can result in a 270% increase in conversions.
You don't have to copy and paste reviews on your website one by one. Using a review widget suite like Amplify enables you to handpick and display a carousel of various reviews, location-based reviews, or your highest-rated feedback.
Restaurant Reputation Management Tip 5: Take a Look at Your Competition 
To be successful in this industry, you need to take a look at the competition. New ideas and trends are frequently implemented in the restaurant space to attract customers, and everyone is working to keep their business going strong during this unprecedented time. 
To stay on top of constant changes, you'll need to plan and execute an effective competitive intelligence strategy to stay in the game and retain your customer base. Competitive intelligence is already such a vital part of business that 41% of consumers "strongly agree" to the major role it plays in the organization's success.
With a software tool like ReviewTrackers, you can utilize the Competitors Report feature, which shows data comparing your brand against specific competitors. The data provided shows deeper insight into industry trends and market shifts to help you make actionable decisions about the future of your restaurant. 
The Benefits of A Great Restaurant Reputation Management
97% of people learn more about a local company online than anywhere else, and a glowing reputation for your restaurant makes it easier for them to make a purchase decision.
Creating a positive reputation isn't easy, especially in the competitive restaurant industry, but getting started with the five steps mentioned above can pay off in the long run with great reviews, more customers, and higher revenue.