Restaurant reputation management can mean the difference between a packed house or a slow Friday night with empty tables and no one on the waitlist. Restaurant diners are going straight to the Web when deciding where they want to eat, and all the information they need is readily available in the form of menus, prices, and even online reviews.
Those customer reviews specifically are vital to the online reputation of any restaurant. In fact, restaurant reviews are influential to 55.5 percent of consumers.
To improve the diner experience and retain more customers, restaurant owners need to closely monitor their restaurant's online presence. Below are five immediate ways for restaurant owners to immediately improve their online reputation: 
Monitor online reviews

Respond to negative reviews

Ask for reviews from customers

Show off your positive reviews

Look at the competition
Restaurant Reputation Management Tip 1: Monitor Your Online Reviews on a Regular Basis 
Monitoring your reviews gives you a better understanding of what your diners thoughts after they leave the restaurant. and what they don't quite love. This information gives you the power to highlight positives from their experience and make changes from customer critiques, both of which improve the restaurant experience. 
In fact, a recent Small Biz Trends report found 94 percent of diners choose restaurants based on their online reviews.
How to Do It with ReviewTrackers
Within the ReviewTrackers app you can easily monitor reviews with customized email alerts, which allows for notifications whenever a new review is posted. This feature enables restaurant owners to keep track of all the feedback received from their customers. 
Restaurant Reputation Management Tip 2: Respond to Your Negative Reviews  
Now that you're monitoring customer feedback, the next step is to respond to reviews (especially if it's a negative review)! It's crucial for restaurants to communicate with their unsatisfied customers to provide an explanation for the poor experience and to (hopefully) pitch a solution (check out our guide on responding to negative reviews here). By crafting a well-written and on-brand response, you show the reviewer and future potential customers that you care about feedback and use the pain points brought up in the review to improve the experience.
Specifically, responding to negative reviews is also enough to convince 44.6 percent of customers to visit the business. With just a few words, you can turn a negative aspect of your online brand into a positive factor that attracts more customers.
How to Do It with ReviewTrackers 
ReviewTrackers gives you the ability to customize your review alert settings. You can set up your account to specifically receive emails when negative reviews appear on your listing. You'll also have the power to respond to Google and Facebook reviews in the ReviewTrackers app.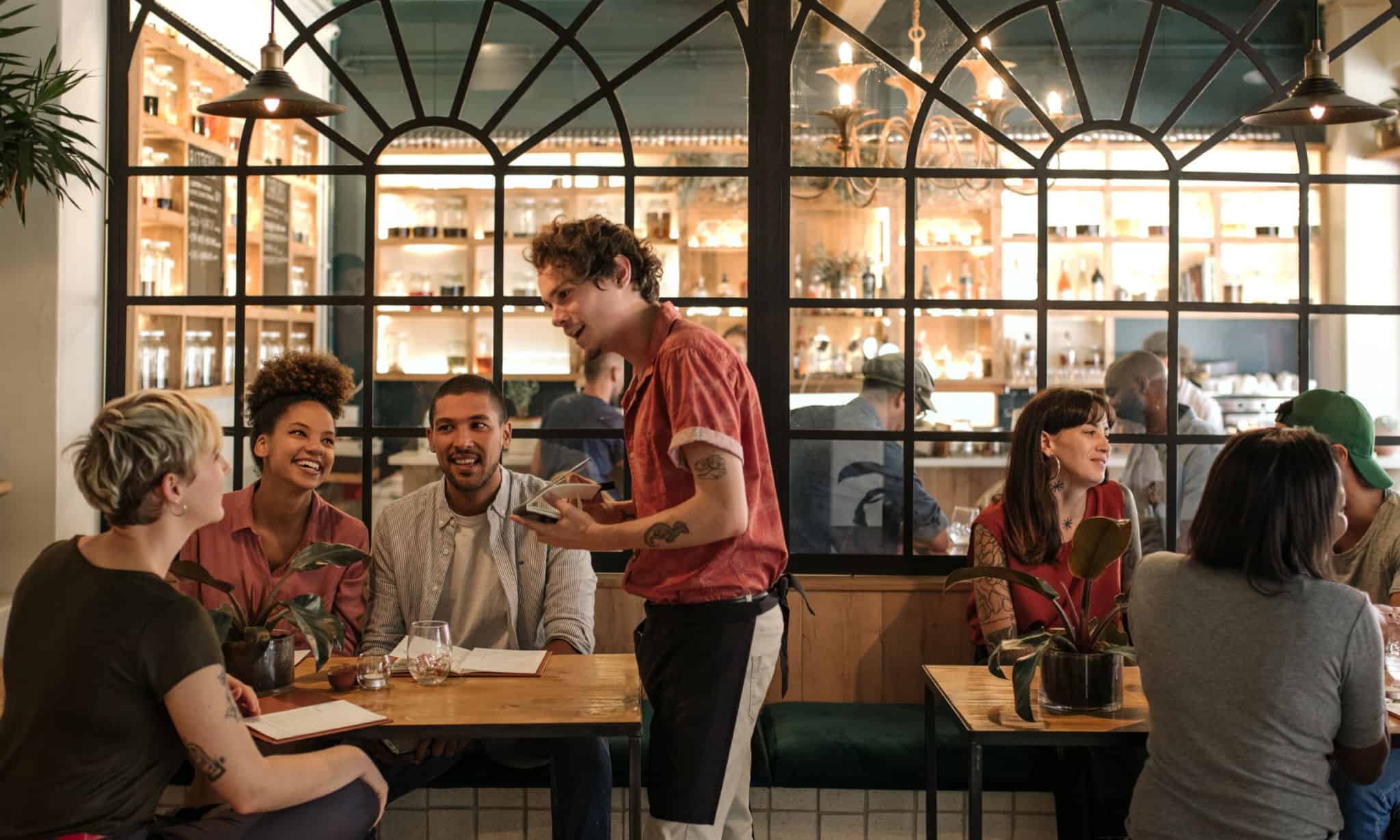 Restaurant Reputation Management Tip 3: Ask for More Reviews from Customers 
Want to get your restaurant ranked higher on Google results pages? Start by asking your customers to leave reviews on your restaurant profiles. This helps your local SEO ranking while also enticing new diners to visit your restaurant thanks to the positive feedback left by customers.
Going out of your way to ask for reviews can also result in higher overall ratings. Research shows the average review ratings from customers who were asked to leave a review was 4.34 stars (out of 5) while unprompted customer reviews only had an average of 3.89 stars.
How to Do It with ReviewTrackers
With the ReviewTrackers Ask Tool you can send out campaigns to customers via SMS messages or email. By doing so, you remind customers to share their experience online, which leads to more online reviews, a higher ranking on Google, and a better online reputation. 
Restaurant Reputation Management Tip 4: Show Off Your Positive Reviews  
Once you aggregate a plethora of positive reviews, it's time to show them off. Displaying your reviews on your website instills consumer confidence and can even amount in more conversions. In fact, researchers at Northwestern University found that displaying reviews can result in a 270 percent increase in conversions.
How to Do It with ReviewTrackers
The ReviewTrackers platform features Amplify, which contains a full suite of review widgets. You have the option of displaying a carousel of various reviews, location-based reviews, or highlighting your highest-rated feedback.
Restaurant Reputation Management Tip 5: Take a Look at Your Competition 
To be successful in this industry you need to take a look at the competition. New trends are frequently implemented in the restaurant space to attract customers including environmentally-friendly initiatives and more options for special diets. 
To stay on top of constant changes you'll need to plan and execute an effective competitive intelligence strategy to stay in the game and retain your customer base. Competitive intelligence is already a vital part of business that 41 percent of the people surveyed in Crayon's State of Competitive Intelligence Report "strongly agree" to the major role it plays in the organization's success.
How to Do It with ReviewTrackers
You can utilize our Competitors Report feature, which shows data comparing your brand against specific competitors. The data provided shows deeper insight into industry trends and market shifts to help you make actionable decisions about the future of your restaurant. 
The Benefits of A Great Restaurant Reputation Management
Most searchers are looking to convert within 48 hours of their initial search, and a glowing reputation for your restaurant makes it easier for them to make a purchase decision.
Creating a positive reputation isn't easy, especially in the competitive restaurant industry, but starting and improving on the four actions above can pay off in the long run with great reviews, more customers, and higher revenue.