A good set of brand management skills delivers important benefits to companies and can help them inspire consumer trust. According to industry research:
It takes 5 to 7 impressions for people to remember a brand.

Presenting a brand consistently across all platforms can increase revenue by up to 23%.

Over 70% of brand managers consider building an audience more important than converting sales.

86% of consumers prefer an authentic and honest brand personality on social networks.
These numbers demonstrate the importance of having a person with the right brand manager skills. Whether they're working in-house or at a third-party agency, your business brand manager plays an integral role in creating lasting impressions of your company and driving the growth of your brand.
What Does a Brand Manager Do? 
A brand manager is responsible for developing the overall image of a company. Key elements of this role include:
Understanding the marketplace to find where the brand can fit in and resonate

Defining the brand positioning and thinking strategically about a brand's functional and emotional benefits 

Performing

competitor analysis

to gain a strategic market advantage

Collaborating with sales and marketing teams, public relations, content marketers, and designers to inspire creative execution and develop campaigns that are in line with the brand image, vision, and promise

Practicing sound

brand reputation management

to improve the visibility and public perception of the brand
Brand management also often involves other similar activities and responsibilities, from setting style and brand guidelines to managing the advertising budget and monitoring online reviews and social media. 
The objective of these brand management skills is to maintain brand integrity across all types of products and communications, and continuously develop positive brand perception among your target audience. 
How is your brand manager doing? Check your brand's digital reputation, identify areas of improvement, and set your brand management strategy up for success by downloading your company's free online reputation report card today.
Brand Management Skills: What Makes a Great Brand Manager?
Brand managers tend to have several years of marketing experience, along with post-graduate qualifications and even a few marketing certifications. The type of brand management skills required often depends on the industry, the company, and the job itself. 
However, the best of them share several common traits and qualities. Here's a list of essential brand management skills:
Collaboration and Relationship Management
Brand consistency starts within the organization. 
Managing relationships, aligning with organizational structures, and fostering positive brand association internally are necessary as you work across multiple departments and collaborate with different teams. Often, the best brand managers are also employee branding leaders: they're able to turn employees into brand ambassadors and get people on board with the values that the company stands for.
Simply put: a brand manager must be the gatekeeper of your company's products and services. This means providing brand messaging and language that everyone understands and will leverage. 
More importantly, it means having a genuine enthusiasm and passion for the brand, and championing it at every turn when interacting with other teams and employees.
Strong Communication Skills
Marketing noise may be louder than ever, but a good brand manager cuts through it using strong communication skills and thoughtful messaging. 
They have a killer elevator pitch and the ability to quickly explain what a brand stands for in record time. Strong communication also means listening to unsolicited feedback and letting the voice of the customer tell the brand story. 
A great example of this is how Apple's "Shot on iPhone" collection on Instagram showcases customers' own content.
Relentless Customer Focus
To respond to customer expectations and drive growth, brand managers must adopt a customer-centric approach and take an active part in customer experience management efforts. Keeping their research focus on the customer allows them to truly grasp the presence of their brand.
They immerse themselves in customer-driven media, listen and respond to conversations on social channels and business review sites, and use customer feedback systems to gather actionable data.
Analytical Thinking and Creative Storytelling 
Top-notch storytelling and strategic creative thinking are also sought-after brand manager qualities.  You have to be able to glean insights from data and use it to tell a story that makes your brand irresistible to customers. 
Excellent writing and design skills are nice to have, but it's more essential to be able to balance creativity and strategy and transition smoothly from research and facts to creativity in communication. Successful brand managers also think analytically to diversify methods of engagement across the entire customer journey.
Read the Ted's Montana Grill Case Study for examples of how to strategically supercharge your brand reputation and acquire more customers. 
Tech and Social Media Savvy
In the digital age, what makes a good brand manager? Must-have skills now include social media savvy, as well as the ability to leverage digital marketing tools and technology. 
For companies with multiple business locations, local listing management is also an increasingly important skill for those looking to understand the customer journey across multiple digital properties and touchpoints. 
It's also important to recognize that social media is now intrinsically enmeshed in the buyer journey. Whether they're crafting memorable and click-worthy Facebook posts or interpreting analytics and data to understand social media performance, the most successful brand managers understand what it takes to stand out on popular digital and social channels. 
In short: they are masters of social media reputation management.
The brand management team behind Spotify consistently sets great examples of how to use social media to drive brand resonance. The streaming service's "Wrapped" cross-channel campaign turned memes into billboards.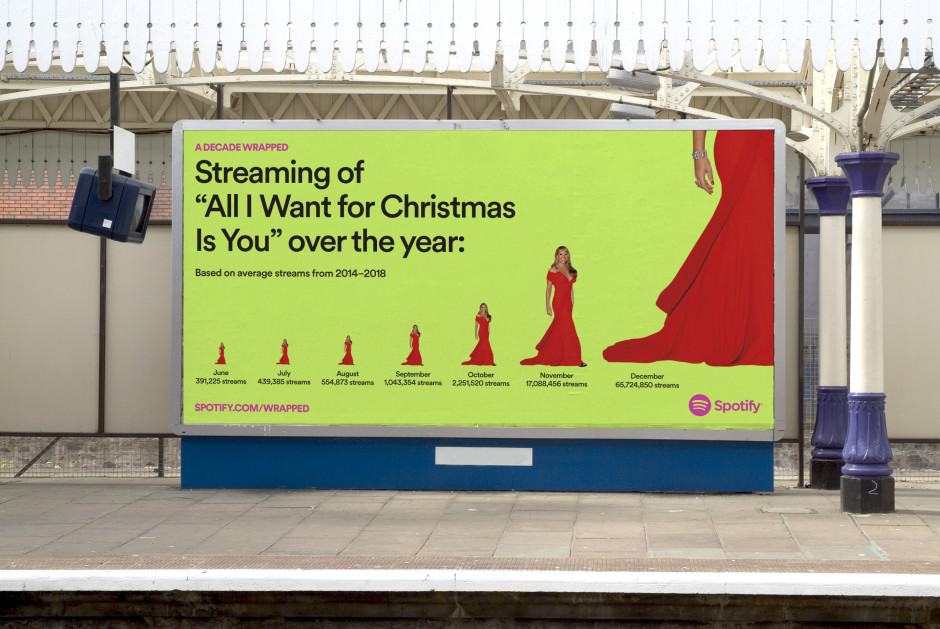 Data-Driven Approach
Building a winning brand isn't all about design aesthetics and world-class copywriting. One of the most important brand management skills is quantitative reasoning: the ability to measure, justify, and refine branding efforts based on data.
This means knowing how to create a deep-dive brand review, dig into analytics, measure campaign performance, and continuously gather competitive intelligence. If there are changes in the market, you can adapt and implement new strategies while maintaining brand consistency. 
Final Thoughts
Whether you currently work as a brand manager, are delving into the career, or are simply interested in evaluating your company's need for this position, these essential brand management skills will help produce exceptional work and drive brand growth. 
By having someone on your team with these qualities, you can build a brand that's sought out by customers, proudly represented by employees, and uniquely different from the competition.
(Image credit: The Drum)