It's time for the second edition of RT Best Practices, a special feature in which we highlight the great things that businesses are doing to manage what customers are saying and enhance their online reputation.
This week, we check out the online review management activity of a Londonhotel, one that exemplifies the ways (and benefits) of responding to both positive and negative reviews.
Responding to Positive and Negative Reviews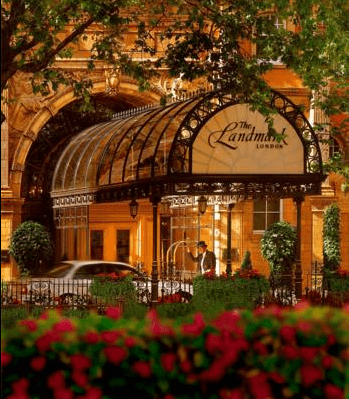 Business performing the amazingness: The Landmark London, a classy Victorian Gothic hotel directly opposite Marylebone Tube Station, near Oxford Circus, Piccadilly Circus, and London's theatre district
Review site involved: TripAdvisor
What they're doing: Here at ReviewTrackers we always encourage businesses to actively track, monitor, and respond to all online reviews (good or bad) written by their customers. Apparently, the Landmark London doesn't need any reminders from us. Their business page on travel review site TripAdvisor consistently generates glowing reviews from hotel guests, but if the occasional negative review comes in, the hotel is quick to track and respond. Check these examples below:
(Do you run or manage a hotel or hospitality business? Be sure to check out "8 Terrific TripAdvisor Tips for Businesses"!)
Why it works: The London Landmark is not a cheap hotel. (Prices range from $500 to $4,150 a night.) Naturally, guests will have extremely high expectations of everything that the hotel claims to offer. In cases wherein these expectations are disappointed – and a guest subsequently posts a bad review – the London Landmark is quick to respond, and in a way, too, that completes our checklist for responding to negative reviews. Politeness. Professionalism. Direct discussion of issue raised by the reviewer. Commitment to resolve said issue. Expression of how valuable customer feedback is to the hotel's business – and how seriously they take it. And, before closing, an invitation for further discussion – "Please do contact us so that we can make you feel better regarding you stay with us" – then the name of a Landmark London representative assigned to respond to the review.
What else they're doing: When the Landmark London is not responding to negative hotel reviews, it's responding to positive reviews, squeezing their word-of-mouth juice to enhance the hotel's online reputation even further. Check these examples below to see how exactly they're doing it:
Why it works: The examples above show clearly how responding to all sorts of reviews – and not just the bad ones – can help portray a business in better light. The response written by Douglas Glen, Landmark London Hotel Manager, is particularly noteworthy: it reaffirms the great job that an employee (the Mirror Bar's Salvatore) is doing, and it demonstrates the kind of work that the rest of the hotel staff are striving towards. (Mr. Glen's responding publicly to the glowing review also goes a long way in boosting staff morale.)
Result: The Landmark London is a shining example of what proactive review monitoring and response can do. For its efforts, the hotel was voted as one of the TripAdvisor Traveler's Choice 2012 Winners, in the luxury hotels category. It also earns a special spot on the second edition of RT Best Practices.
Photo credit: