Download 43 free review response templates for negative and positive reviews
Get the templates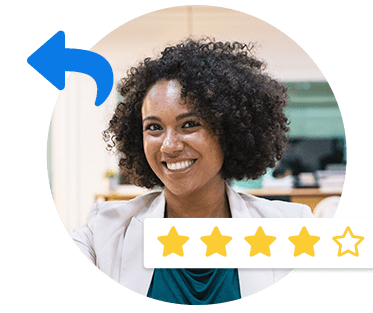 Hospitality professionals and marketers – in particular, those who are in charge of marketing and revenue management – have plenty to juggle when it comes to partner communications. To keep heads in beds, hotel professionals use multiple consolidators, travel agents, and a variety of packaging programs and prices.
The hospitality industry knows that there are three main factors that dictate online engagement: star rating, customer reviews, and pricing. Everything else fades to the influence of these three variables, where hotels in the same city or region compete against each other.
Pricing is a simple matter of supply and demand.
Star rating is shaped by the intended category of the hotel.
Reviews are far more flexible and can help determine the success or failure of a property regardless of the pricing structure or star rating.
Hotels.com: the Trailblazer of Online Hotel Reviews?
Hotels.com is considered by many as the pioneer of hotel reviews. Early in 2005, the site introduced a consolidated review system that captured customer sentiment as voiced on TripAdvisor; later, Hotels.com began sending review requests to all bookings, and moderated the reviews carefully to ensure accuracy and fairness.
Even today, online reviews on Hotels.com and Expedia (Hotels.com's parent company) are moderated to protect properties from libel. Hotels.com sends review requests immediately after the guest has checked out.
By sending the review request right away, Hotels.com ensures memories are fresh and accurate, resulting in the most detail-rich and truthful reviews. They also limit the amount of time in which a guest can use the live link to their review, to ensure that the information posted remains chronological and captures information that is relevant and high quality.
For example, by limiting the time in which a customer can post a review, Hotels.com makes certain that content about renovations or seasonality is applicable to the reader of the most recent guest reviews.
How does the review system on Hotels.com work?
A few things to note about the Hotels.com review request email and posting process:
Hotels.com has a value proposition of simplicity, asking guests for one minute of their time.
Hotels.com may request reviews for more than one hotel if the customer has visited several properties within a window of time.
Hotels.com does not accept reviews on their website. All reviews posted are the result of a request in association with a reservation where the guest completed his or her stay at the property in question.
Just because Hotels.com asked for a review does not mean that the hotelier has to refrain from making additional requests for reviews into their own review system, or other third-party review sites like TripAdvisor.
How do you respond to your business reviews on Hotels.com?
Firstly, in the case of Hotels.com, it is generally not customary to respond to positive reviews. The only instance in which an hotelier is likely to respond to a guest is when the guest has left a negative review, where there is potential for an apology, a clarification, or some sort of post-transactional remedy.
Hotels.com is one of many brands under the Expedia, Inc. umbrella, and as such, the majority of interactions with their content is handled through Expedia Partner Central. Within their system, you will need to do the following:
Identify the brand;
Flag the review;
Submit a response to the review;
Wait up to 3 days for your response to be posted;
Follow through with all promises made to guests.
If your hotel does not have a direct partnership with Expedia, but they are still able to sell your inventory and post reviews in association with your property, then you will need to contact Ask Expedia to begin the process of posting a response to a review associated with your business location.
Remember to focus on responding to negative reviews. Make your responses solution-oriented, stick to the facts, and remain polite and cordial.
MORE Tips: Best Practices for Responding to Online Reviews
Due to the escalation and remediation processes available to Hotels.com customers, it is rare to end up with a negative review that requires a response. However, if your review management efforts alert you of a new review on Hotels.com, ask your Expedia manager to help bring the situation to a happy resolution, and find ways to turn the negative customer experience into a situation where the guest is willing to give you another try.
Because hotel consolidators like Expedia are essential to your occupancy strategy you need to make sure you are including their sites when managing your online reputation. Doing so will give you a competitive advantage that can markedly impact your revenue, even during low season.