See customer feedback from over 100 review sites in one place
Request a demo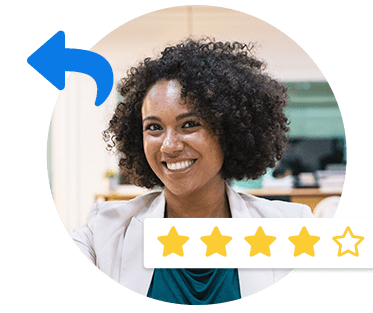 By now, as a business owner, you have connected the dots and become highly aware of how reviews on popular review sites such as Yelp, Google, Foursquare, and OpenTable influence your brand image. The correlation between more and better reviews and their ability to gain more visibility and customers is more than self-evident.
With business owners becoming more and more engaged with their reviews and reviewers becoming more engaged with brands, we have also noticed an increased concern regarding the impact of negative reviews, and the processes to overcome the damage caused by one or several negative reviews.
If your business is constantly striving for quality and your overall review trends are on the rise, then we want to provide you with business insights regarding negative reviews that might just change the way you feel about getting one here and there.
Negative Reviews Convey Profile Integrity
Many customers are savvy and sophisticated, and they can pretty much detect a profile with fake or inflated reviews. If your business has engaged in creating its own five-star reviews, resulting in a perfect overall score, chances are your credibility will be in question. A few less-than-perfect reviews highlighting both the good and the bad of your business can add dimension and provide a whole picture to potential customers.
(Check out: "Giving Yourself 5 Stars? The Cons of Faking Your Online Reviews")
Polite Negative Reviews Can Boost Your Sales
A study published by the Journal of Consumer Research studied the effects of polite negative reviews. It found that negative reviews written in a polite fashion can, in fact, increase your credibility and the amount of money potential customers are willing to spend in your venue.
Negative Reviews, When Handled Well, Convey Commitment
Nothing buys your present and future customers more peace of mind than a high level of engagement on your part. Even when things are not perfect, most customers agree that they are more likely to engage with businesses that show customer commitment and are solution-oriented. A well-drafted, caring response where you make a sincere effort to provide remedy speaks volumes about the way you manage business. Consider a few negative reviews a heaven-sent opportunity to demonstrate your willingness and ability to go the extra mile to make things right. Please don't forget that all negative reviews demand your care and attention. Responding to some and rendering others invisible speaks poorly of your consistency. Respond to every review, every time.
Negative Reviews Are Useful to Customers
Customers want to see the whole picture before they decide to make a move. The moment a potential customer engages in review research before making a decision to buy, their goal is to make an educated decision.
Knowing the potential risks associated with their purchase equips them to make a better decision and potentially be more satisfied with the end result. Realistic expectations are good for business and often result in positive feedback when the products or services experienced by the new customer exceed the experience conveyed in negative reviews related to the business in question.
Negative Reviews Can Help You Improve Your Business
There is a direct correlation between your credibility and your quality. By taking negative reviews and converting the valid feedback into actionable items of process or product improvement, you can bank on improving your service trends, which will quickly begin to reflect in new reviews.
Negative reviews work as extra pairs of eyes that can help you gain perspective in the way you do business. Take advantage of it. Do what it takes to be better each day, and deliver an improved customer experience.
Track, tackle, and target your negative reviews. Within them there is power that can help you build your brand and, consequently, grow your business sustainably and successfully.