Download 43 free review response templates for negative and positive reviews
Get the templates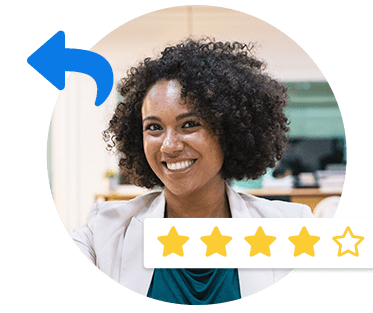 The last three years have seen significant growth in demand for specialty lodging, from boutique hotels to the intimate and unique offerings presented by bed and breakfast concepts. In part, this trend is driven by a post-recession perception of value-relationship offered by these types of venues.
Because marketing budgets can be very limited when compared to the volume purchasing power of chains, the bulk of lead origination and reputation management for specialty lodging originates from review sites such as TripAdvisor.
(Check out: "Cornell Study on Hotels: More Reviews, Higher Ratings")
For this reason, boutique hotel managers and vacation rental owners are constantly under pressure to improve their review rankings, volume, and velocity. Placing their marketing dollars in review websites, social media and web design is simply a smart move. This move makes sense because the demographic most likely to patronize this type of lodging also tends to have a high level of online engagement.
In the US, boutique hotel performance has shown an occupancy premium of approximately 13 percent. The boutique sector is also outperforming traditional lodging in revenue per available room (RevPAR). In 2012, 2013, and 2014, RevPAR is trending at 6.3 percent, 7.4 percent, and 8.8 percent, respectively. In New York City alone there are currently 18 boutique independent lodging venues under construction that will bring over 3,000 additional rooms into the market.
Given the intense growth experienced by this segment, the competition for customers can be fierce, and knowing how to properly guide customer online engagement is becoming more essential than ever.
If you are tasked with leading the online marketing strategy for a boutique hotel, a bed & breakfast, or a vacation rental, there are core best practices that you should implement in order to gain a competitive advantage, in both the volume and quality of the reviews your guests are posting online.
Make Online Reputation Management Your Priority #1
By virtue of your size, you have limited diversification options when it comes to securing group business or corporate accounts. The bulk of your customers will likely book on their own after conducting online research and comparing your hotel to other similar facilities in the market.
Make it a point to provide a seamless experience on review sites where your voice is consistent, caring, and committed. Engage past guests who have reviewed your lodging with intentional responses that show appreciation but also highlight the unique offerings of your facility.
For example, if the online review speaks to the comfort of your beds you may want to make it a point to highlight the characteristics of your linens, such as thread count and type of material. By providing information that adds value for your audience, your response is amplified, transforming a customer care engagement into a branding and search engine optimization opportunity.
Make sure you have a full understanding of all the review websites that may potentially host opinions about your lodging. Centralize the data, and use the metrics to revise the course of your marketing and sales strategy. Combining the data from all the review websites can give you insights you might not have gotten otherwise.
Provide Memorable Review-Worthy Experiences
The success or failure of a boutique-lodging venue is directly tied to its ability to deliver memorable and unique experiences worthy of sharing.  Do everything in your power to provide consistency in terms of quality that meets or exceeds the services provided by chains since you are likely to be competing for the same spots on popularity sort feature.
Quality and consistency however, are not sufficient to trigger a review. Make it a point to set the stage for a narrative that customers want to share and implement review-conducive best practices.
Create and Maintain a Rich Website and Review Site Profile
By creating content-rich pages with highly descriptive language, you are putting words in the mouths of future reviewers. Play off your uniqueness to your advantage; travelers are likely to mimic your own terminology to describe their experiences, and this will, in turn, trigger additional engagement from shoppers.
A word of warning, however: creating rich content must be done with a commitment to accuracy. Do not exaggerate! There is nothing more conducive to negative reviews than a customer who finds discrepancies between the website and profile description and their experience.