Download 43 free review response templates for negative and positive reviews
Get the templates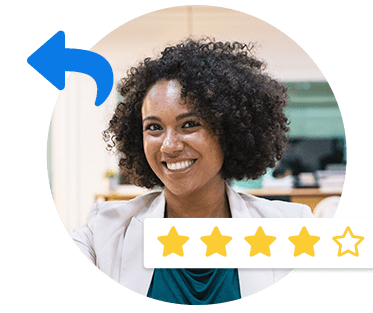 Last month, location check-in service and discovery engine Foursquare announced it was going to begin pushing location-based recommendations. The app's newest update – released late last week – is set to take these recommendations one step further.
(Check out: "Open for Business: The New Foursquare App for Biz Owners")
The updated Foursquare app now features:
Real-time recommendations: When a Foursquare user arrives in a venue, Foursquare will give him or her real-time recommendations on what's great there or what people talk about the most (like a money-saving special or the most popular menu item).
Right now. There's now a new Nearby button that shows users which of his or her friends are around the area.
Friends at a glance. Foursquare is strengthening its social networking aspect by showing each Foursquare user's friends' most recent check-ins, with links in their profiles for more information about the places they've been.

"Forget checking in," wrote ReadWrite's Owen Thomas, who was analyzing the new real-time recommendations of local businesses. "Now the location app is telling you what to check out. The guesswork is a product of Foursquare's map, which adjusts itself over the course of the day to tie a user's physical location to a nearby business…. The new recommendation feature also mines users' tips about local businesses for the specifics of a recommendation – for example, a specific sushi roll to order at a Japanese restaurant."
The location-based recommendations have been available to a number of Android users for some time, but the new update will now also cover a small batch of users who have Foursquare on their iPhones.
Is your business listed on Foursquare? If so, be sure to check out our tips on using Foursquare for business. You can also monitor and manage what people are saying about your business – on Foursquare as well as all other major review sites – using ReviewTrackers. Sign up to start your free trial today!