In late March, Google limited the functionality of Google My Business (GMB) and temporarily disabled Google reviews and review responses. On April 8, Google restored the ability for businesses to respond to reviews through the Google My Business dashboard, app, and API.
At the moment, people can still write reviews, but they will not appear on the listing. Showing new reviews as well as other GMB functions including the posting of new photos, adding short names, and the Q&A feature will be available "over the coming weeks" and will expand over time to other businesses based on their category and country of origin.
As of May 27, Google restored review replies, user photos, and Q&A functionality to all countries. However, online reviews, photos, and Q&A features are unavailable for some medical categories (doctors' offices and hospitals). Video uploads, API-based Q&A, and claiming new short names are also unavailable at this.
In a Google My Business help article, the company cited operating with a limited team due to the novel Coronavirus (COVID-19) as the reason for pausing Google reviews and a few other GMB features.
Users logging into their GMB dashboards will also see a notification on the Home tab.
What Disabled Google Reviews Mean for Businesses
According to Google, "new reviews, review replies, and new Q&A will be unavailable during this time."
For businesses, this means:
Customers will not be able to post new reviews on Google. Even though the option to write a review might still appear, any new review will not be published. Users that are able to submit a new review will see a pop-up that says, "Your contribution may be delayed at this time."
Businesses will not be able to respond to reviews. On Google My Business, the option to respond to reviews has been temporarily removed. For now, "flag as inappropriate" is the only action GMB users can take while handling reviews.
Existing reviews and review responses are still being displayed. Previously published reviews and review responses still appear on businesses' Google listings on Maps and Search.  
What Should Businesses Do?
Many businesses rely on Google reviews to boost their online presence and improve their search performance.
While news of these GMB product changes and disabled Google reviews can be jarring, especially now when customers might be more inclined to help businesses out with their testimonials, there are a few steps you can take to help sustain your review-related efforts.
Keep the Feedback Flowing
As your business operations adapt to the new normal, it's beneficial to continue reaching out to customers, asking them for feedback, and taking appropriate measures to meet their needs. 
The most popular way to send requests is through email or a tool like the Ask Tool. Another option is to send customers a message via text/SMS.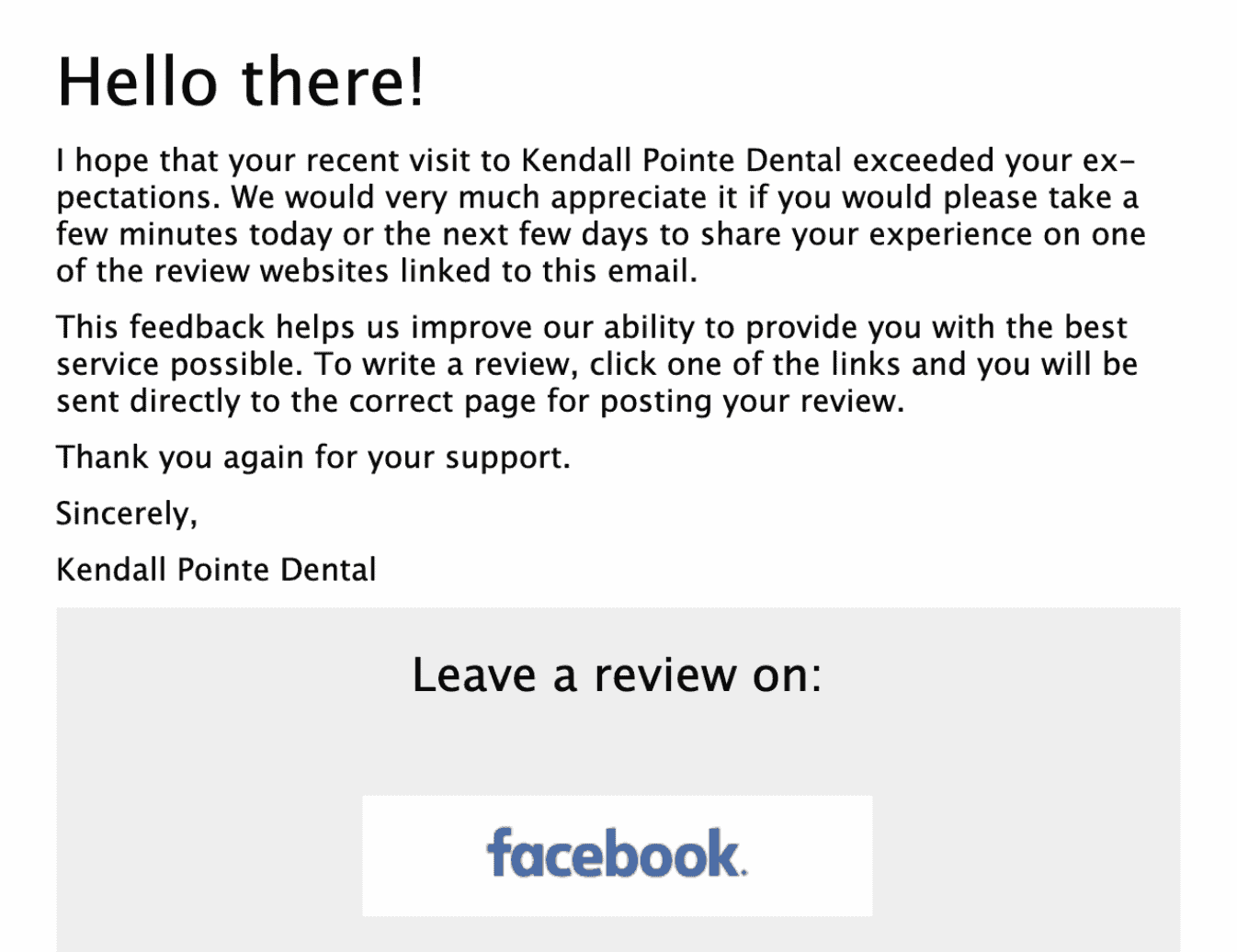 You can use your customers' comments to understand their experiences better. You can also display first-party feedback on your website, which improves the content density of your website pages and helps boost your search engine performance.
Direct Customers to Industry-specific Review Websites
If you're active in asking customers for reviews on Google, you can refocus your efforts, for now, on building your presence and activity on other business review sites.
Keep in mind that some sites — Yelp, for example — frown upon businesses asking customers for feedback. Other sites (TripAdvisor, for example) are the opposite, even providing free tools for companies to reach out proactively for online reviews.
As you direct customers to non-Google review websites, ensure that your efforts are in compliance with each individual review site's guidelines. You want to be rewarded, not penalized, for asking for online reviews.
Here are some industry-specific review websites:
Services
Financial Services
Hospitality
Healthcare
You can resume your review requests on Google once full GMB functionality is restored. 
Stay Engaged with Your Customers
You won't be able to respond to Google reviews, but you can continue to communicate with customers on your business's other web properties, including your website, email, and social media channels. Keeping customers up-to-date about business changes is the best way to develop trust in today's climate. 
What Other GMB Features Have Been Disabled?
Google has also disabled GMB's Q&A feature. 
Customers and businesses alike will not be able to post new questions or answers. Previously published questions and answers have also been temporarily taken out of Google business listings on Maps and Search.
During the COVID-19 situation, Google is prioritizing the review of business information edits, particularly for health-related businesses. 
This means the company's focus is on reviewing "open and closed states, special hours, temporary closures, business descriptions, and business attributes edits for other verified businesses." Google is also prioritizing the creation, claiming, and verification of listings of health-related businesses. 
Read our five-step guide for more advice on how to manage your business's online presence in the face of change. If your business has 10 or more locations, you can also manage business information edits using GMB's bulk management tools.