See customer feedback from over 100 review sites in one place
Request a demo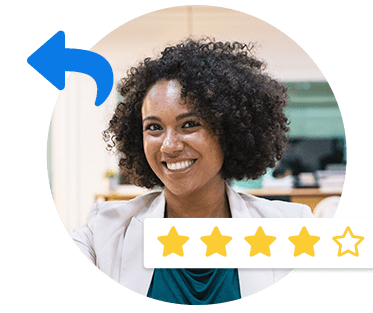 If all of us ran our business in marketing utopia, then every single customer and reviewer would fall into the category of brand advocates.
While not impossible, getting to the point where the bulk of your customers have deep ties to your products and services takes significant effort and investment. Third-party online review sites have empowered business organizations of all sizes with the information needed to better understand what it would take to transform how reviewers perceive the business, from an average assessment where they are likely to explore other options within the same segment, to a deeply relational engagement where customer loyalty is the common denominator.
If you have been looking for ways to improve your Net Promoter Score, then we believe you need to be taking a closer look at what each of your reviewers has to say about your business. Between the lines of each review lies great potential to foster a positive and durable business relationship.
Let us walk you through 4 types of reviewers that hold tremendous potential for a deeper and more profitable relationship. We will also share ideas on the best way to connect with these customers in order to achieve this goal.
The Detail-Rich but Inaccurate Reviewer
Many studies point to the fact that reviewers often provide information with the intent to be helpful to other consumers. Unfortunately, on multiple occasions, the narrative in a review may not be a true reflection of what a business organization is able to offer.
The erred details are not necessarily included with malice; they are generally just the reflection of an incomplete picture based on the customer's specific experience. A customer who provides a detail-rich and polite review offers the business a wide-open door for a relational engagement.
Upon identifying such a reviewer, grab the ball and run with it. Take the opportunity to acknowledge the reviewer, clarify and expand their review where applicable, and invite the reviewer to experience the true nature and character of the products and services you offer.
If you had a procedural failure, then apologize profusely and ask for another chance. Always relate to the reviewer by name, and provide him or her with a contact point to further enhance the personal level of his or her relationship with your business. Establish processes to recognize those to whom you have extended review-based invitations to give you another try, and do everything in your power to ensure their second experience is seamless and representative of what you and your team can truly offer every single customer.
The Reviewer Looking for Something More
It is not uncommon to receive customer reviews where the reviewer explicitly expresses his or her unfulfilled wish list. "It would have been perfect if only I could have had…" or "My husband and I enjoyed their patio dining; however, this appears to be the only downtown location that does not offer valet."
It is reviewers such as these that are susceptible to other vendors within your segment who are able to deliver all that you offer plus that little extra.
So use the feedback provided by your reviewers to apply best practices in review management and shape your product or service in a way that best aligns to their needs, while still making business sense in terms of logistics and profitability. If you are able to make the change quickly enough, then include a mention of said change in your response. If the change is complex in nature but still achievable, then take time to acknowledge the feedback provided by the reviewer in your review response, and let the person know that you are working on shaping your business processes to best match his or her needs.
If you happen to be privy to customer-specific information through your CMS, then consider sending them a personalized email once the changes or enhancements have been made. Often, customers who feel like their feedback is valued and acted upon have very deep ties to brands, and engage more frequently in sharing about your business with others, as well as frequenting your location.
The Four-Star Reviewers with a Valid Concern
If your organization has been hard at work with a focus on customer experience and review management, chances are a four-star review will be a cause for concern, and you and your team will do whatever you can to identify the root of the problem, correct it expediently, and to the satisfaction of the customer who escalated the concern.
Managing your four star-reviews with valid concerns with laser focus and a dedication to righting a wrong can do wonders in terms of customer loyalty. Customers who see that your organization is willing to go the extra mile to fix something will not only give you another chance to earn their business, but they will also most likely trust you even more, knowing that when things do go wrong you will take ownership.
When tackling a review response for a four-star review with a valid concern, make your commitment to correcting the issue clear, and make certain that you are encouraging the customer to give you another try. 
The Reviewer Who Compares and Contrasts
Regardless of how many stars a reviewer gives you, oftentimes reviewers frame their review in light of what the competitors have to offer. The contrasts sometimes highlight the advantages that your business organization has over the competition, and on occasion the shortcomings you are experiencing in areas where others are excelling.
In this type of review, reviewers are not only telling you what they like or dislike about you, but they are also making you aware that they do have other options.
When you receive reviews that are comparative in nature, step back and study the customer feedback provided to best understand what it would take for the customer to see your venue as the preferred option. Work on framing your response to include attributes that make your business organization stand out over the competition, and commit to taking the customer's feedback seriously. How you handle this type of customer will determine whether they make you their vendor of choice or just one of many options.
If your reputation and review management strategy does not yet include loyalty-related metrics, we want to help you take your strategy to the next level. Send us a message or request a demo of ReviewTrackers today to discover why tens of thousands of reputation managers love our platform.