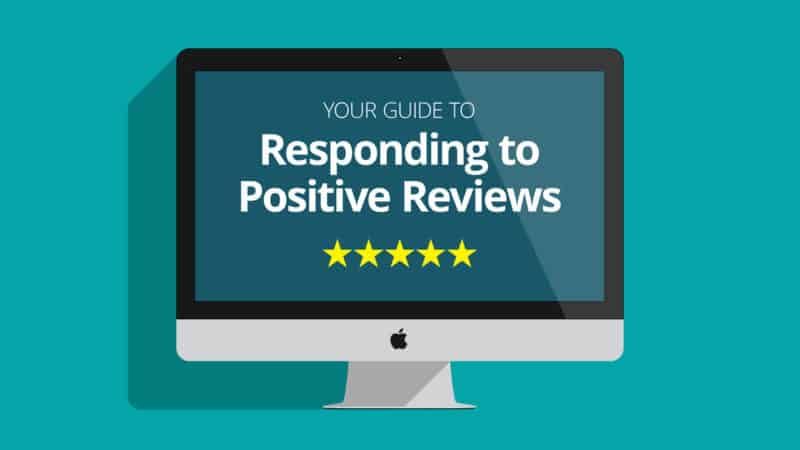 Is this post even necessary? Do you even have to do anything whenever you get a positive review online? Surely, there is no strategy that could make a happy customer… happier?
Sure, a business owner or marketer will have to respond to negative reviews, but if customers have nothing but awesome things to say about a given business, product, or service, why respond at all?
It's all about opportunity, folks.
Responding – or not responding – to a positive review means seizing – or missing – an opportunity. Your customer has enjoyed your service and you could take note from many Public Relations "best practices," and use the positive review to bolster your agenda – if you know how to spin it.
Get notified of every review. Request your free trial of ReviewTrackers. Trusted by over 28,000 businesses.
However, with all great power, comes a responsibility. Take all these tips with a grain of salt – you don't want to alienate your happy customer with an over-sell or berating them with more brand interaction. They're already happy!
Here's a set of great tips on how to respond to positive reviews by customers:
Say thank you.
It's not just about having good manners. It's also about showing appreciation for the fact that a customer took the time to share his or her positive experience with your product or service.

Reinforce the positive.
What did the customer like best about his or her experience with you? Recognize it. Then confirm it again in your response. This way, you get to build buzz not only about a general brand name or business; you also get to hype up a specific product, service, or feature being offered.
Ask what you can do better.
Good, better, best – never let it rest. If you're truly serious about reaching the potential of your business, you'll find every opportunity to improve. Even if that opportunity comes from an already glowing review. Asking happy customers what else you can do to help is a great way not only to keep the feedback loop going, but also to affirm and improve a positive experience.
Share with your team.
There's nothing like anecdotal evidence to show your team exactly what makes customers happy, and encourage more of that behavior. It also has a secondary effect of boosting moral, so be sure to share the review (and your support) for your team's success.
Monitor what customers are saying online.
Keep track and respond to reviews, comments, and questions. This can be a daunting task, with more and more review sites popping up everyday. Try to use tools like ReviewTrackers, which has the ability to track over 50 review sites, nearly in real-time, all one simple-to-use dashboard. This powerful technology will also help you ask your customers for more reviews, at any of your locations. Find out how ReviewTrackers can become your next great customer experience tool.
 Do you have more tips? Leave them in the comments below!