See customer feedback from over 100 review sites in one place
Request a demo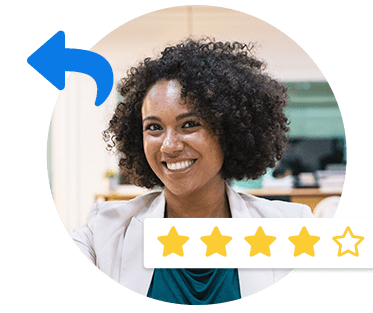 Should your business respond to positive reviews posted online by your customers? Here's the short answer: yes.
The long answer has to do with an entirely different question. You might be wondering what else you can say apart from "thank you" or "hope to see you again". In which case: read on and find out how you can squeeze more juice out of a good review.
What You Can Do with Positive Reviews
Respond publicly. Your response to a positive review may be targeted to only one person, but on online review sites like Yelp for Business, Google, TripAdvisor, among others, thousands of other people will be reading what you write.
So, if your business receives five stars and a glowing review, don't limit yourself to sending private "thank you" messages to your happy customer. Seize the opportunity to reinforce the positive and show the world how much you care about your customers' feedback (good or bad).
Identify the negative and resolve the issue. Even in good reviews, not everything the customer has to say is positive. There may be a couple of minor issues and negative comments that he or she brings up. Identify these, and respond publicly in a way that assures the reviewer (and other potential customers) that the kinks are being ironed out.
Check out this awesome example on TripAdvisor from Anthony Lloyd, owner of Fallowfields Country House Hotel in Kingston Bagpuize,England:
By the way, if you read the rest of Mr. Lloyd's amazing responses to his hotel reviews, you won't be surprised to find that Fallowfields Country House Hotel is currently ranked No. 1 in TripAdvisor's list of Kingston Bagpuize Hotels & B&Bs / Inns.
Humanize the voice behind the words. It's great to make an effort to say thank you to all those who have written positive reviews. After all, it's not something that every business does (out of lack of time or lack of care); showing gratitude, therefore, will only help you distinguish yourself from the competition.
But remember to resist the urge to automate your responses to positive reviews. It's best not to sound like a PR agency, or a marketing machine, or a review auto-responder, or a spammer. Avoid jargon. Avoid generic responses and templates. Humanize the voice behind your words, address people by their names, and let them know you care. Positive reviews are written by people who already like you – who have actually taken the time to share their experience – and that's why it's important to spare them the meaningless marketing and sales talk.
Go social. Do you have a Facebook page or Twitter profile for your business? Now is the chance to maximize the power of social media. Share your customer's positive experience across your networks and link to the business page or listing where the good reviews are at. Tweet it. Put it on your Facebook Wall. Pin it. Spread the word!
Review sites are influential enough, but remember that just as many – if not more – people research information about local businesses, products, and services using social media platforms like Facebook and Twitter. It's great to be able to reach out to these people and let them know how highly your previous (or existing) customers think of you.
Blog, print, publicize, widget-ize, showcase everywhere. Apart from sharing socially, how about showcasing the words of praise about your company to the rest of the Web (and even offline)? Get as much leverage from the good reviews as you can. By doing so, you can put yourself in a great position to convert your prospects into customers, as well as to build a trustworthy relationship with your targets.
Let's list down the places where you can showcase positive online reviews:
Your company website via a reviews widget or testimonials page (See below).
Your company blog
Your social media sites (Facebook, Twitter, YouTube, LinkedIn, etc.)
Your e-mail signature and e-mail newsletters
Your press center or press kit
Your storefront, reception lobby, welcome desk, or showroom
Your printed promotional literature (signs, banners, cards, giveaways, brochures)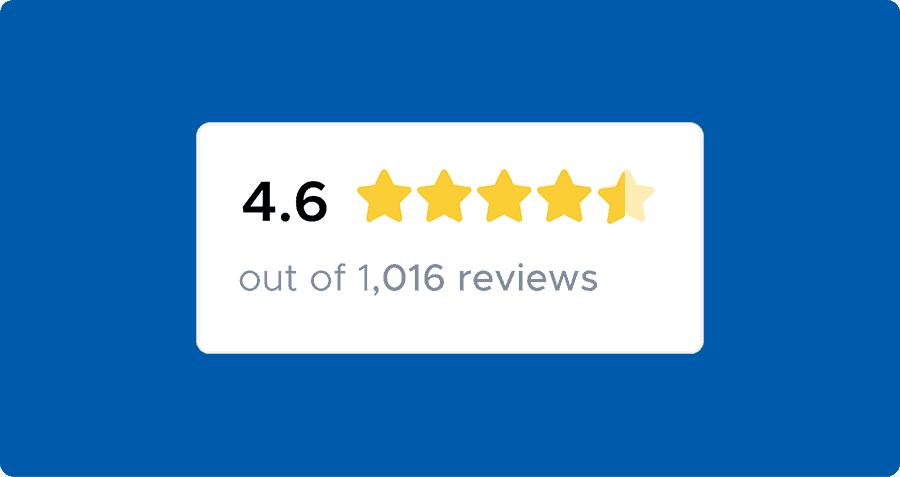 Check out ReviewTrackers' Amplify to learn more about sharing your reviews publicly.
Share to your team. A lot of business owners make it a point to have an internal talk with employees and staff members upon receiving a bad review: it's an effective way of identifying, resolving, and preventing customer issues. But don't think that it won't be useful to share positive reviews to your team, too. We recommend that you share the good ones as well and not keep 'em to yourself.
Why? Positive reviews have a unique ability to boost staff morale. They make your people feel – in a real, powerful way – that they're doing a great job. Apart from this, positive reviews can also help demonstrate the kind of work that you (as a business owner) feel the whole team should be striving towards. So print the reviews out and pin these to the office corkboard!
Looking for a better mousetrap? Sign up today to get started with ReviewTrackers, a scalable review monitoring solution for businesses of all kinds and sizes.