Download 43 free review response templates for negative and positive reviews
Get the templates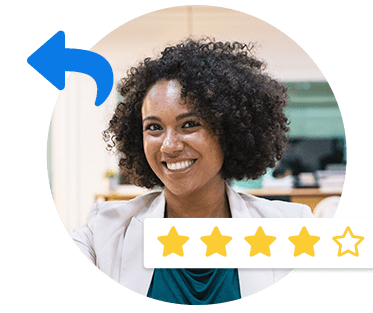 In today's edition of "How to Drive Away Customers in the Digital Age," we present to you a Hudson, New York hotel's new policy for managing online reviews.
According to a report by Page Six, a hotel near Catskills in Hudson, NY called the Union Street Guest House has begun to implement a policy that the management hopes will keep guests from writing negative online reviews on sites like Yelp.
But there's one problem: it's the worst review policy ever.
Please know that despite the fact that wedding couples love Hudson and our Inn, your friends and families may not…. If you have booked in the inn for a wedding or other type of event anywhere in the region and given us a deposit of any kind for guests to stay at USGH, there will be a $500 fine that will be deducted from your deposit for every negative review of USGH placed on any Internet site by anyone in your party and/or attending your wedding/event.
If you stay here for a wedding anywhere in the area and leave us a review on any Internet site you agree to a $500 fine for each negative review. Please NOTE we will not charge this fee and/or will refund this fee once the review is taken down.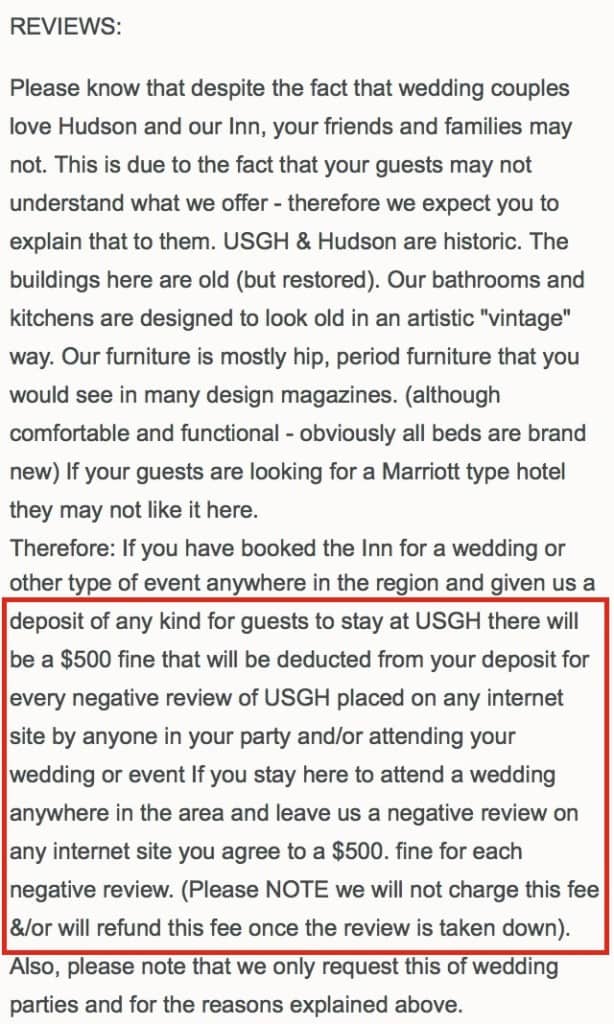 Needless to say, the hotel generated unnecessary negative publicity after word about the policy had spread online. The most prominent reviews on its Yelp page are negative. Even worse, Yelp itself decided to slap the page with a consumer alert that reads, "Your trust is our top concern, so businesses can't pay to alter or remove their reviews."
Apart from the customer-offensive policy, representatives of the hotel seem to respond very aggressively and mean-spiritedly to the bad reviews that do make it online.
In response to a review that complained of bad customer service in a situation involving a bucket of ice, a hotel representative said: "I know you guys wanted to hang out and get drunk for 2 days and that is fine. I was really really sorry that you showed up in the summer when it was 105 degrees . . . I was so so so sorry that our ice maker and fridge were not working and not accessible."
Here at ReviewTrackers, we're committed to helping you apply the best practices in online review management. If you're looking to achieve the exact opposite, we guess there's no better lead to follow than this hotel.