See customer feedback from over 100 review sites in one place
Request a demo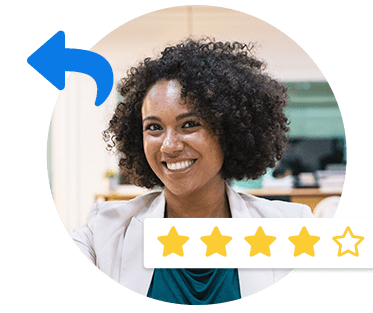 We all know that online reviews influence an increasing number of consumers. But which reviews make a bigger impact on the purchase decisions of people: the positive reviews or the negative ones?
Well, a pair of researchers recently set out to determine the answer to this question. In order to assess the trustworthiness and usefulness of reviews – and shed more light on consumer psychology today – they tracked hotel reviews from multiple review sites, while also interviewing and surveying a total of over 300 individuals. Here's the result of their study: it was shown that negative reviews are not only seen as more trustworthy; they are also perceived as being of greater use.
(Check out: "Case Study: London Hotel Tracks TripAdvisor, Responds to Positive and Negative Reviews")
Sonja Grabner-Krauter, from the Department of Marketing and International Management at Alpen-Adria-Universitat, carried out the study with Martin Waiguny of Auckland University of Technology. In her summary, Grabner-Krauter added: "We also explored the interactions between the factors objectivity/emotionality, similarity of writer/reader, positive/negative review. Generally, factual written reviews are evaluated better. However, in cases where writer and reader are not alike, the emotions and experiences contained within the reviews play a crucial role in the assessment of their trustworthiness."
Entitled "Am I too emotional with this? How review style, perceived similarity and product type influence the evaluation of online reviews", the study once again demonstrates that reviews – in this case, hotel and travel reviews – are a major factor in the decision-making process of consumers, whether they are looking to choose a destination or book a holiday hotel.
Just a couple of months ago, travel news site Tnooz released an infographic showing that 78 percent of consumers admit that reviews help them feel more confident about their travel decisions. It has gotten to a point that reviews are now necessary: in fact, 53 percent won't book a place or local business that does not have any reviews.