Download 43 free review response templates for negative and positive reviews
Get the templates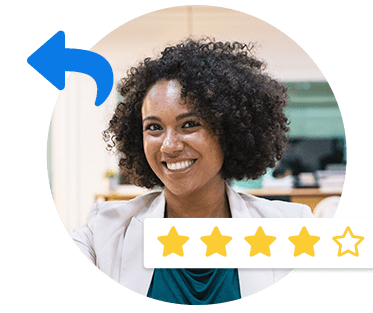 Most business owners today know that online reviews can influence purchase decisions. Brands in the beauty sector are taking advantage of this trend – incorporating reviews as a regular feature of their digital channels in order to drive performance and boost revenues.
According to a survey by research firm L2 Think Tank, 83 percent of beauty brand e-commerce sites now incorporate user reviews. This goes to show that, across the growing industry, business owners and marketers are embracing the word-of-mouth power that user-generated feedback can have.
(Check out: "Hair Salon Review Monitoring and Nail Salon and Spa Review Monitoring")
The survey also found that brands overall are moving away from the live chat features on their websites, instead pushing to include – apart from reviews – product sample offers, customer Q&A sections, and loyalty program information. In general, brands are looking to personalize their online presence in an effort to facilitate purchase and increase customer engagement levels.
"Personalization is a key point of differentiation," said Danielle Bailey, research lead at L2 Think Tank. "The ability to deliver a targeted set of products that meet beauty consumers' needs and preferences instills brand loyalty."
She added: "All brands should be actively monitoring their presence, both official and unofficial."
Beauty is in the eye of the customer
Are you a business owner or marketer working in the beauty and cosmetics industry? Remember that, in the age of online reviews, beauty is in the eye of the customer. To keep reviews from blemishing your online reputation and leading potential customers astray, we recommend that you follow these quick tips:
Keep an eye on those review sites. Service-based businesses and brands in the beauty sector should actively monitor community-based review sites in order to listen closely and respond promptly to what customers have to say. Otherwise, you won't be able to join the conversation, or drive customer engagement levels.
Thank customers for their feedback. Regardless of whether it's good or bad, you have to respond and say thank you to customers who have posted a review. This enables you – if the review is negative – to generate opportunities to change the customer experience for the better. If it's a positive review, it reinforces the fact that your business cares about and values customer feedback.
Show your savvy by being polite. No need to get into an argument with online critics; no need to always have the last say. By responding politely, professionally, and objectively, you can minimize the impact of negative comments and bad reviews.
Say sorry. In cases wherein your business really was at fault – say, the stylist damaged the customer's hair or the receptionist really did happen to be rude on the phone – then don't be reluctant to apologize. This humanizes your brand and gives you the motivation to do better next time.
Looking for a platform for managing your reviews and monitoring your online reputation? Sign up for a free trial of ReviewTrackers and discover what our customers love about the tool. You can also contact our friendly team for questions or more information on how to get started.