Staying on top of your SEO reputation management position is critical to customer acquisition as well as ongoing customer retention strategies. It's a careful balance of pleasing search engine algorithms while also sending enough trust signals to consumers telling them that what you offer is worth the money.
Brands that excel in this strategy not only show up at the top of search results; they also have a near-perfect rating thanks to hundreds or even thousands of online reviews. To help you get started, we have a few tips to make the process easy to start and manage for one person or an entire team.
Claim top-performing listings
Gather and respond to reviews
Monitor and optimize local search presence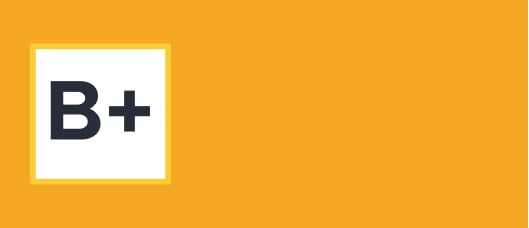 Find out your brand's online reputation score
Take the guesswork out of your strategy. Instantly generate your brand's online Reputation Scorecard, complete with review highlights, ratings, keyword trends and more.
SEO Reputation Management Tip 1: Claim Top-Performing Listings
A brand's online presence starts with listings on business review sites. However, it's important to be selective about where you appear. Taking time to claim a listing on popular, high-traffic directories can make the process of building an online presence easy from the start.
A must-have for any brand is Google My Business (GMB) because of its overwhelming popularity among consumers. In fact, customer review data shows 63% will look at Google reviews before they even consider visiting a business. Google has become the de-facto first step when researching a brand, so it's important to meet those consumer expectations.
Other top-tier listings to consider include Facebook, Yelp, or even Tripadvisor. Some companies might see the benefit of claiming on all three sites while one or even two of the platforms might be enough to attract the right audience. To get an idea of which directories can be effective for your brand, check out our business directory list.
Regardless of which directories you claim, it's important to stay vigilant in keeping the listing information updated and accurate. Having inconsistencies in the data – whether it's wrong operating hours, an old address, or a non-working phone number  – can heavily damage your online reputation and SEO position before a consumer even walks through the door.
SEO Reputation Management Tip 2: Gather and Respond to Reviews
Optimized top listings don't just have to end with accurate information. To build even more trust with customers and give search engines a better idea of your online presence, you need to acquire and engage with your customers' online reviews.
Customer reviews, both positive and negative, are valuable because they are the pieces of social proof needed for other consumers to get an accurate representation of the customer experience. Your own marketing content can only go so far in terms of attracting new audiences. Online reviews can further bridge that gap and bring consumers closer to a purchase decision.
Reviews are also crucial from an SEO perspective. They are a valuable signal to search engines because it shows that people are actively visiting your brand and making their thoughts known online for other consumers. If customers are not actively providing feedback, then it's important to start asking for reviews proactively whether it's in person at checkout or through other channels like SMS or email.
Engaging with the customer reviews you do have can also boost your SEO efforts. Brand engagement, especially as you learn how to respond to negative reviews, can go a long way to show your company's willingness to not only help resolve issues but also to show constant activity online. These actions also help boost trust within consumers who are still on the fence about making a purchase with you.
SEO Reputation Management Tip 3: Monitor and Optimize Local Search Presence
Using the right words when responding to online reviews and providing detailed information on your top listings combine for a strong foundation for your local SEO strategy: a valuable part of attracting consumers.
For instance, if you sell lawn mowers, you want to include it in the brand's description in your listings, talk about it (when appropriate) when engaging with customer reviews, and create additional content about it on your website, which should also be part of your listings. In time, using these valuable keywords with regular frequency will help you stand out among local competitors in your respective industry.
In the online landscape, being able to stand out from an SEO perspective can be the key to long-term success with SEO reputation management. Search terms including the words "near me" increased by 200% between 2017 and 2019. Capitalizing on the right terms for your brand, with the help of local search rank checker technology, can ensure better performance than the local competition, which is highly sought after for multi-location brands looking to excel.
Kickoff Your SEO Reputation Management Plan Today
Effective SEO reputation management requires a heavy time investment, but the payoff can influence your brand's digital success in the weeks, months, or even years to come if done correctly. Consumer shopping habits continue to lean towards digital platforms and search engines, so it's better late than never to start work on an SEO reputation management plan that attracts and retains more customers.