See customer feedback from over 100 review sites in one place
Request a demo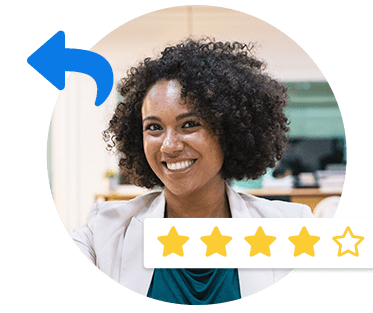 A survey from Software Advice showed that 72 percent of patients use online reviews as the first step when finding a new doctor.
With enough reviews and a respectable online reputation, any doctor can use Yelp to acquire more patients. We'll show you why Yelp is important, how to get a listing on Yelp, and some best practices for handling patient reviews.
Yelp's Role with Doctor Reviews
The origins of Yelp are actually because of the lack of online reviews for doctors. Yelp co-founder Jeremy Stoppelman came up with Yelp when he got sick in 2004 and found out that it was difficult to find any relevant information on doctors in the area.
The result is a platform that is used by a monthly average of 103 million unique users and visitors across its desktop and mobile app versions.
Yelp also features more than 171 million reviews across multiple business categories. Reviews on healthcare organizations, make up 7 percent of all reviews and are the sixth-highest reviewed category on the site.
Research from the Boston Consulting Group also shows that having Yelp listings leads to higher revenue. Specifically, organizations with free Yelp accounts saw an average increase of $8,000 in annual revenue. Those taking advantage of Yelp's advertising options (with an average ad spend of $350 a month or $4,200 per year) saw even higher jumps in average annual revenue to the tune of more than $23,000.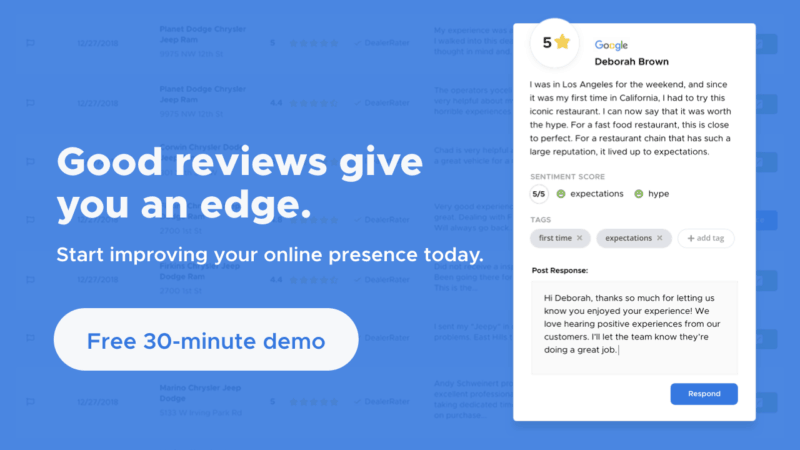 Claim or Add a Yelp Listing
The massive user base and the ever-growing number of reviews make Yelp a must-have listing for any health organization. The first requirement to get a listing is to make a Yelp for Business Owners account. From there, you have two options:
Claim an existing listing.

A quick search on the Yelp for Business Owners site might reveal that the organization's listing is already available on Yelp. To gain ownership of the listing:

Click on the "Claim this Business" button. This is located on the right side of the listing's entry.

Verify your authorization to claim the business. Yelp will send a verification code through voice or text to your phone number or by sending it to the email address associated with the Yelp for Business Owners account.



Create a new listing.

You can take this option if the practice isn't already listed in Yelp's database.

Click on the "Add Here" button. This is available at the top right corner of the search results page. You will be redirected to another page.


Fill in the organization information. Yelp will provide multiple text fields where you can enter vital information such as the practice's name, address, and contact information. Other important listing information includes operating hours, a website link, and categories.


Wait for verification.

Yelp moderators will then view the information and verify it. Once it is approved the listing will appear in Yelp search results.
Best Practices With Yelp Doctor Reviews
Just having a Yelp listing isn't enough to attract future patients. It will take some time, and more importantly, nurturing patient feedback to bring in more people through the door. As the reviews start coming in it's best to keep in mind some best practices to get the most out of the Yelp listing.
Monitor Incoming Patient Reviews on Yelp
The best way to stay on top of reviews is by checking the listing at a regular frequency. This can be once a day, every other day, or even multiple times in a single day. The point of this is to make sure that every piece of feedback is seen and addressed.
This process can be difficult and time-consuming, especially if the organization has listings on other review sites. Fortunately, there are some review monitoring and management platforms available that can make it faster and easier to see all reviews from each listing.
This means that there needs to be a plan in place when it comes to responding to positive or negative reviews. Speaking of which…
Respond to Patient Reviews on Yelp
We can't stress enough the importance of responding to patient reviews. An online reviews survey revealed that only 36.7 of the consumers surveyed actually received a response to their review.
Responding to positive reviews tells patients that their feedback greatly contributes to the group's online reputation, which can turn into free marketing to future patients.
Negative review responses also come with benefits because it shows that the staff cares about each patient's experience. It's even helpful to outline steps that can prevent similar issues from occurring to other patients in the future.
We previously mentioned the need for a plan in place before issuing a response, but medical organizations will also need to abide by HIPAA rules when responding, which you can learn to use in our handy guide.
Yelp Doctor Reviews and Beyond
Getting a medical group's listing on Yelp is a crucial first step in growing an online reputation. However, it's important to note that there are other review sites where you can claim a listing for exposure to more potential patients.
For more information check out our full list of review sites for medical organizations available here.