See customer feedback from over 100 review sites in one place
Request a demo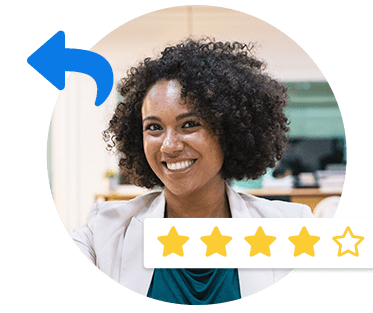 Getting a lot of negative comments and one-star ratings? It's a sign that customers may be angry with your business.
Although it can feel like a punch to the gut at first, there may be only a few small factors behind your customers' negative sentiments. Let's dig a little deeper and find out why they're ranting — instead of raving — about your business!
1. Your Competitors are Simply Doing It Better
At a time when consumers have also become online critics, it's important that you don't just satisfy. You also have to impress.
Simply beating your competitors at the pricing game isn't enough — service, product quality, and experience are all key factors that most often sway your customers' opinions. Monitor what your competition is doing and find creative ways to gain an edge over them!
2. You're Not Informing Your Customers
Waiting for your customers to find you puts you at a distinct disadvantage. Instead, be proactive and connect with your audience online, keeping them informed of your latest deals and relevant product information.
If a potential customer asks about your product or service (i.e., "What's the difference between this and that?"), respond promptly with answers. Not only does this skyrocket your level of engagement with the consumer; you also get to establish your authority and knowledge in the marketplace.
3. You're Playing Too Hard to Get
A number of businesses get bad online reviews simply because their customers couldn't get to them. Believe it or not: things like bad phone service or having no room in your calendar hurt your online reputation. Keep the lines of communication open; otherwise, your unhappy customer will vent on review sites like Yelp and TripAdvisor.
Minimize the chances of that happening. Craft a review management strategy, monitor what customers are saying online, and respond to reviews, comments, and questions nearly in real-time!
Not a customer yet? What are you waiting for?
Sign up for a free trial of ReviewTrackers today.
ReviewTrackers is powerful, easy-to-use, review monitoring and reputation management software that will help you:
Monitor competition and improve your relative service, product quality, and customer experience
Improve customer engagement and proactively address customer needs
Respond to customer reviews, comments, and questions across multiple sites from one central location in near real-time
See why ReviewTrackers is currently used by tens of thousands of business locations across the nation. Sign up for a free trial and take your business' online reputation into your own hands!