Download 43 free review response templates for negative and positive reviews
Get the templates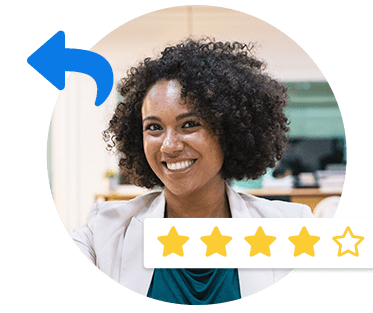 Innovation was the highlight at last week's 2017 SHSMD Connections, the annual conference for healthcare marketing, public relations and communications, and strategic planning professionals.
ReviewTrackers was there to co-host parties with Hootsuite and NRC Health, talk with attendees about brand reputation management, and attend education sessions to find out what's happening in the healthcare industry (there's always room to learn and grow).
Here's what we learned:
How to Innovate
Deborah Fullerton, VP and CMO of AMITA Health and Kim Athmann, founder and president of Strategy Advantage, spoke about innovation by explaining the importance of adopting a consumer approach to healthcare, one that is based on a retail principles and market forces.
Fullerton and Athmann discussed how consumers are increasingly shopping for healthcare services with new expectations: "expectations for anytime, anywhere availability."
Apple and Nordstrom are examples of two companies that have changed consumer expectations. Healthcare organizations should follow their example by leveraging technology to improve how patients access care as well as simplify patient care.
ROI-Based Marketing
John Berg, VP System Marketing, SCL Health, and Jim Ochu, managing director of HLK, discussed how marketing departments can prove ROI to finance departments to get an increase in marketing budgets.
Berg and Ochu outlined a 10-step marketing process to understand marketing ROI.
First, Berg and Ochu say ROI marketing requires three things:
1. Win friends in finance
Create and agree on common metrics, reports, and definitions with your finance team. Tie together the percentage of communication expense to the amount of new patients.
2. Identify core capabilities
Have a process for moving business goals toward action plans.
These plans include patient revenue metrics, campaign funnel metrics, and reporting milestones.
To do that, use core technologies. Have checkpoints to make sure your team is on track to success.
3. Understand your audience
Berg and Ochu said it's important to advance strategies by understanding your audience and using the language that they speak. 
The steps:
Market Action

Campaign Brief

Engagement Plan

Creative Development

Concept Approval

Media Plan

Launch

Metrics Tracking

ROI

Practice Sharing
We look forward to seeing how healthcare organizations will use data and technology to innovate and create ways to attract consumers to their systems, giving patients the care they need.
(Photo: Facebook)