Learning how to increase customer lifetime value will help your company forge stronger customer relationships and achieve a competitive edge in the market. 
Increasing CLV will also improve the long-term profitability of your business, allowing your company to identify which customers are most valuable over time and determine how to allocate resources more efficiently to serve and retain those customers. 
What is Customer Lifetime Value?
Customer lifetime value (CLV) is a metric that represents the predicted net profit your company can expect to earn from a long-term relationship with a single customer. This will tell you what a single customer is worth to your business throughout the course of the relationship. 
The simplest formula for calculating customer lifetime value is:
CLV = customer value x average customer lifespan
When calculating CLV, it's also worth taking into account many other factors, including:
Average purchase value

: the average amount a customer spends in each purchase transaction with your business
Purchase frequency:

the frequency with which a customer makes a purchase (daily, weekly, monthly, etc.)
Customer lifespan:

the estimated duration of the customer's relationship with your business
Gross margin:

the profit that your business makes on each sale, after accounting for the cost of goods sold 
Given the above factors, customer value can be calculated by: average purchase value x average purchase frequency. A more detailed formula for calculating customer lifetime value will then be:
CLV = customer value (average purchase value x average purchase frequency) x average customer lifespan
5 Ways to Increase Customer Lifetime Value
Boosting your CLV will not only help your company maximize profits; it will also enable your organization to build stronger customer relationships and achieve a customer-centric approach to business. 
Here are some strategies that can help increase customer lifetime value:
Personalize Communications with Customers
In a world where consumers are bombarded with thousands of banner ads, sponsored content, and email offers every month, personalization holds the key to standing out and cutting through the noise. Personalization can make customers feel more valued and increase their likelihood of returning.
There's a wide range of tactics, both online and offline, that you can apply to increase personalization and boost customer lifetime value, from customer-specific content and personalized packaging to responsive website design and insight into customers' order histories. Remember the birthdays of your most loyal customers. Send them handwritten Thank You notes and holiday cards. You can also offer personalized freebies, advanced releases, or exclusive samples to deepen the connection and reinforce the value of the relationships and experiences these customers have with your brand.
The key point is to consider that customers need to be recognized as human beings, not account numbers and transaction IDs. By increasing personalization in your brand's interactions, touchpoints, and engagement with customers, you give them a sense of identity and can more easily attract their attention and inspire loyalty. 
Activate Brand Promoters and Advocates
Activating brand promoters and advocates is a powerful strategy for building brand loyalty, increasing word-of-mouth marketing, and increasing customer lifetime value. 
Customers who had a positive experience are all potential brand advocates. These enthusiastic customers can become valuable assets for your business. According to customer reviews research, 28% of consumers are likely to leave a review after a positive experience with a brand. 
Whether it's the customer who shared a 5-star Google review, the Instagram influencer or content creator who organically recommended your brand to their followers, or the respondent who gave your company a perfect 10 in a Net Promoter Scoring (NPS) survey, these customers present a unique opportunity for your company to drive greater engagement, improve experiences, and increase customer lifetime value. 
Develop and nurture relationships with your advocates. Show appreciation for their support and loyalty. Personalized emails, thank-you notes, and exclusive offers can go a long way in making advocates feel valued.
Respond to Reviews and Feedback
Online reviews and unsolicited feedback on sites like Google, Facebook, Yelp, and Tripadvisor give people a way to share their experiences not only with businesses but with fellow consumers, too. People rely on these reviews in order to discover great businesses, products, services, and brands.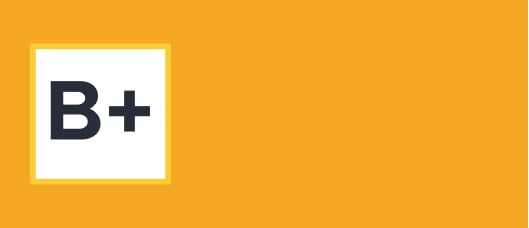 Find out your brand's online reputation score
Take the guesswork out of your strategy. Instantly generate your brand's online Reputation Scorecard, complete with review highlights, ratings, keyword trends and more.
This makes responding to reviews extremely important, especially for companies looking to learn how to increase customer lifetime value and attract more new prospects. 
Learning how to respond to negative reviews helps improve consumer perceptions immediately, making it more likely that people will come back and stay engaged over time. 
As for what to do with positive or neutral reviews, these also warrant a response. Think of it as an opportunity to reinforce and spotlight the aspects that customers already love about their experience with your business. 
Develop Loyalty Programs
Loyalty programs increase customer lifetime value by rewarding customers for repeat business. By offering points, discounts, or exclusive access to new products and services, you can incentivize customers to come back and make more purchases. 
Loyalty programs can also motivate customers to spend more per transaction since they are being offered rewards or discounts for higher spending. This directly contributes to a higher CLV by increasing the average purchase value. 
Improve Service and Deliver Great Customer Experiences
A good strategy for increasing customer lifetime value is to provide great customer service and commit to delivering improved customer experiences. 
This means responding to customer inquiries promptly, resolving issues effectively, and making customers feel valued in their every interaction with your business.
Also, train your team to strive to consistently create moments of magic and delight and deliver experiences that customers love and connect with, ensuring that they keep coming back for more. When customers are consistently satisfied with their interactions with your business, they are more likely to continue their relationship with your brand for an extended period, increasing their CLV.