Having a bad company reputation directly impacts your organization's bottom line. 
This couldn't be more true in today's age, when consumers often make decisions based on brands' online reputation — more so than on any advertising, direct sales messages, pricing, or branded promotional content they see.
Based on industry research:
Businesses risk losing 22% of business when potential customers find one negative article on the first page of their search results. (

Forbes

)

Nearly 3 out of 4 consumers trust a company more if it has positive reviews. (

Reputation X

)

Content found in consumer-written online reviews (46%) ranks ahead of posts by companies or brands on social networks like Facebook and Twitter (15%) in terms of trustworthiness. Consumers also trust reviews over natural search engine results. (

Reputation Management Statistics

)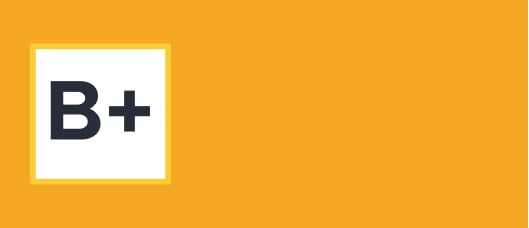 Find out your brand's online reputation score
Take the guesswork out of your strategy. Instantly generate your brand's online Reputation Scorecard, complete with review highlights, ratings, keyword trends and more.
3 Signs of Bad Company Reputation
If your business performance hasn't quite matched your own expectations, it may be useful to check up on your company's reputation and understand how consumers perceive your brand, products, and services. 
What are the telltale signs and effects of a bad company reputation?
Sign 1: Your Listings are Filled with Negative Reviews 
Online reviews and ratings on business review sites like Google, Yelp, Tripadvisor, and Facebook are the new "social proof." Indeed, customer reviews influence people's decisions on what to buy, where to go, how to behave, and what to say.
According to online reviews statistics, customers don't trust companies with lower than 4-star ratings. The most common filter applied is to see only companies with 4-star ratings and higher.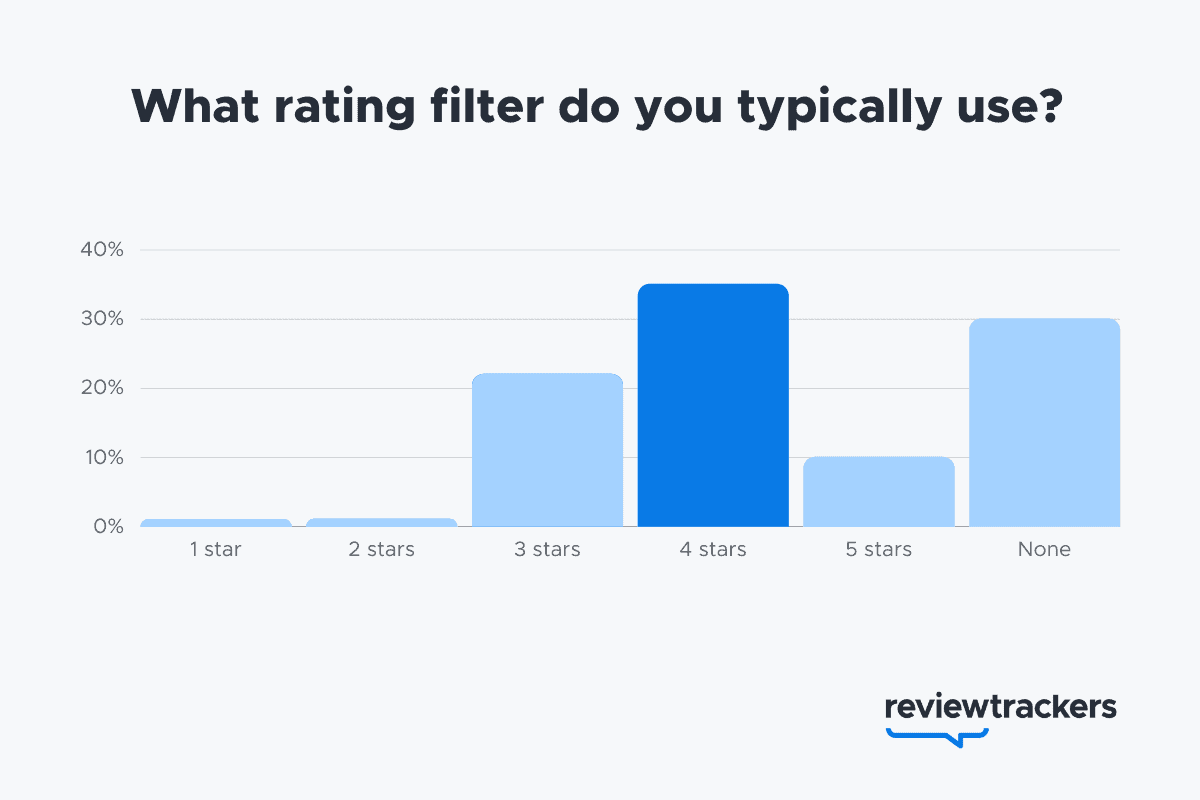 Make no mistake: reviews can make or break your brand reputation. This, in turn, will have a direct impact on your revenue.
Suppose customers are rating your company poorly on your local listings across various sites and top business directories. In that case, you should take this as a sign that you need to focus your investment priorities on online review management, as well as tactics designed to improve your online business reputation.   
Sign 2: Your Conversion Rate is Declining
Another way you can tell that your brand is suffering from the effects of bad company reputation is by looking at your reputation metrics and paying close attention to your conversion rates.
Is your company converting potential customers into actual ones?
Digital marketing tactics, search engine optimization (SEO), and different types of social media marketing can improve brand awareness and generate buzz around your products and services. But your reputation will determine whether or not this buzz translates into sales and revenue. (Read more about the difference between brand awareness vs. reputation.)
If your conversion rates are on the decline, it's likely that consumers' perception of your company is driving people away instead of attracting them. 
Traffic sources, site and page visits, interactions per visit, goal conversions, bounce rate, and cost per conversion are some of the metrics that can help you achieve a better understanding of your reputation. By going deeper into these types of data, you can find out if you urgently need to pivot your strategy or invest in online reputation management software. 
Sign 3: Customer Sentiment is Trending Negatively
What are people saying about your company? When they post reviews of your company or talk about your brand on social media, are they using words with positive or negative sentiment scores?
Analyzing unsolicited feedback (mainly through the use of natural language processing and sentiment analysis tools) is another way to tell whether your brand reputation management strategy is flourishing or floundering. 
With the right analytical tools, your organization can analyze subjective material and extract various forms of attitudinal information, such as sentiment, opinion, mood, and emotion.
Understanding sentiment data not only helps your company identify topics and issues that customers mention organically, without prompting; it also provides the information you need to make timely and correct adjustments to the customer experience in ways that protect and strengthen your online reputation. 
What to Do With a Bad Company Reputation
Is your brand reputation is driving away potential customers? If so, you must act quickly and develop a reputation management strategy to prevent long-term damage to your brand. Here is a list of tactics that should help your team get started: 
Regardless of whether you're managing a small business or an enterprise-level organization with hundreds of locations, it's clear that reputation has an impact on your business bottom line and revenue. By keeping your finger on the pulse of your brand reputation, you can diagnose any problems early and take steps to correct any issues.