See customer feedback from over 100 review sites in one place
Request a demo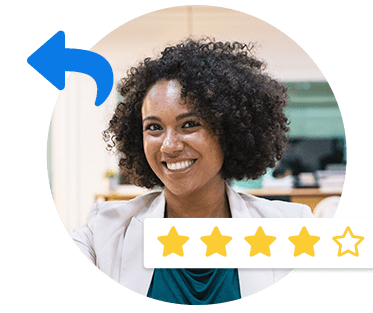 Are you a restaurateur? If so, you might want to keep a much closer eye on the food and restaurant review sites your business is on.
According to a study by economists from the University of California, Berkeley, a half-star improvement in online ratings makes a restaurant 30 to 49 percent more likely to be fully booked during peak dining times.
That's one of the key results in "Learning from the Crowd: Regression Discontinuity Estimates of the Effects of an Online Review Database" by Berkeley economists Michael Anderson and Jeremy Magruder. The 30 to 49 percent increase, moreover, was found to be a direct result of online reviews and ratings – and not credited to external factors like quality of food and service or pricing changes.
The study, which appeared recently in the Economic Journal, marks one of the most significant attempts yet to gauge the link between online star ratings and customers' purchasing decisions. It involved a data set that consists of the "universe" of Yelp for Business reviews in San Francisco, California (covering over 300 SF restaurants), as well as reservation availability data taken from a large online restaurant reservation website.
"The findings of this study demonstrate that – although social media sites and forums may not generate the financial returns for which investors yearn – they plan an increasingly important role in how consumers judge the quality of goods and services," wrote the economists, while adding that consumers change preferences "even though restaurant quality is held constant. This study demonstrates that these reviews have become a salient factor in consumer decisions."
Last year, in a similar demonstration of online review sites' increasing impact and influence, a Harvard Business School study by Michael Luca showed that a one-star increase in a restaurant's Yelp rating leads roughly to a 9 percent revenue increase.