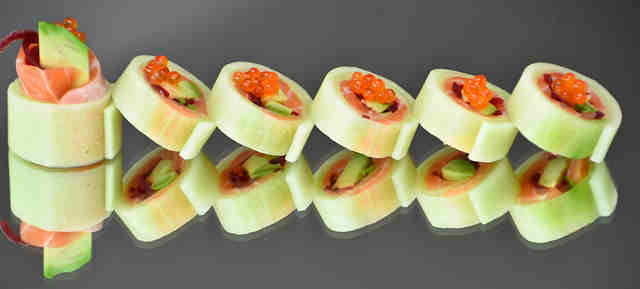 When restaurant owners are wearing the marketing hat, they are constantly searching for ways to promote and enhance their local business listings and review site profiles. If they wish to maximize exposure, then most likely they have worked on improving multimedia and have carefully drafted their profiles to include SEO-friendly keywords and value-added information aimed at persuading searchers and converting them to loyal patrons.
Every review site has its own rules and policies and has designed its interface slightly differently, but the basic principles remain the same: include information that persuades future customers to make the decision to visit your venue and try you out.
Once the diner has crossed the threshold, it is up to your operational staff to deliver an experience that will motivate the diner not only to review the venue in a positive light but also to become an advocate among his or her social networks.
(Check out: "Requesting Online Reviews but Having Trouble Collecting E-mail Addresses? Here are 4 Secrets Restaurateurs Use")
The information that you disclose in your profiles literally sets the stage for the decision-making process and can be the deciding factor between selecting one dining venue or another. As restaurateurs, we are always making sure that things such as menus, hours of operation, and happy hours are up to date, but there is something highly relevant to future patrons that might not have crossed your mind as being important in bringing people through the door. This is perhaps the least glamorous but most valuable information you are likely to post on your social profiles and review sites: your sanitation score!
Sanitation scores in online reviews
Health-inspection results are handled by the local department of public health and are designed to provide a standard of sanitation and safe handling of food across all levels of restaurants, regardless of price. The goal for all restaurants should be to obtain a score of 90 or higher, or a letter rating of A or higher (A+). Many townships also offer certificates of excellence to restaurants that maintain a high score for several consecutive inspections.
Sanitation scores are so important in the restaurant industry that public health organizations have resorted to software aimed at identifying reviews that might alert them of health concerns.
There are many ways you can display and feature your sanitation score on your review site profiles. For starters, you could include it in your restaurant description. Another smart option is to include a photo of your health-inspection sticker as part of your multimedia carousel. When you post your score, it is important to remember to update it, as this piece of data changes cyclically.
Your Sanitation or Restaurant Inspection Score Can Tip the Scales for Out-of-Town Diners
Location-based search for dining options is on the rise. This trend is far more noticeable among travelers who have little to no idea of the dining options available in the places they are visiting. If your restaurant has a high inspection score, among other positive features, then your chances of directing business your way become higher if the potential customer has the reassurance of a clean place, where proper food handling is a priority. All things being equal, if two high-scoring restaurants are competing against each other, then an out-of-towner will have added confidence in knowing that it is unlikely he or she will become sick as a result of your food.
Your Scores Make You Rise Above the Competition
Restaurants with content-rich profiles in tandem with excellent scores and reviews on websites such as Yelp and TripAdvisor generate more direct leads than those without. Including your health and sanitation score (assuming you have a high or flawless score or certificate of excellence) will provide potential diners one more reason to point business your way. The level of reassurance that comes from knowing a dining venue is not just tasty and fun but also clean and healthy can certainly make a difference. 
Your Scores May Provide a Counterpoint for Less-Than-Perfect Customer Reviews
We live in an imperfect world, and things do happen. If your business profile on top review websites happens to have reviews that touch on health concerns, such as customers claiming that your food made them sick, then there is no better antidote than a highly prominent health-inspection score or certificate of excellence. By providing official scores, you can demonstrate a commitment to the highest standards in food safety and cleanliness that will minimize the validity of customer reviews addressing similar concerns.
An Important Caveat
Posting your scores on popular review websites such as Yelp, TripAdvisor, OpenTable, and Foursquare is a recommendation that we make exclusively to restaurateurs with high to perfect scores. If your dining venue has struggled in this area, then it is best to keep this score out of your profile. With hard work and determination, you can ensure your next inspection is something worthy of bragging about. Once you have achieved an A score, don't delay in posting it, and begin reaping the fruits of your hard work.
The key to improving your online business reputation is finding just the right combination of operational improvements in tandem with effective online reputation management aimed at listening to the voices of your customers. Our goal at ReviewTrackers is to provide you with the tools and business intelligence to help you have the best possible online reputation and reviews expediently and consistently.