Download 43 free review response templates for negative and positive reviews
Get the templates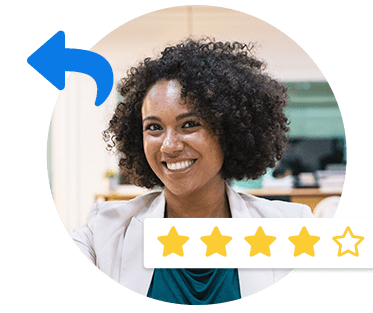 Fake online reviews have been around for a while now. And it seems like they're going to be around for a little bit longer. According to research by Gartner, by next year, an estimated 10 to 15 percent of all online reviews and social media ratings will be fake or paid for by fraudulent business owners.
But who are posting these fake reviews?
Harvard Business School Professor Michael Luca – the researcher with extensive work on consumer review sites who discovered that a one-star rating increase in a restaurant's Yelp rating can lead to 9 percent revenue increase – may have an answer to the fake review question.
According to a new research study which Luca wrote with Georgios Zervas of the Boston University School of Management, independent, "underdog" local businesses with intense local competition and few existing reviews on Yelp are more likely to engage in review fraud.
(Check out: "Why Online Reviews Are a Big Deal")
Entitled "Fake It Till You Make It: Reputation, Competition, and Yelp Review Fraud," the study investigates the nature of fake reviews on review aggregator Yelp – as well as the identities of the people most likely to post these reviews.
Here's the conclusion it reached, as summarized in the study abstract:
"We find that a restaurant's changing reputation affects its decision to engage in review fraud. Specifically, a restaurant is more likely to seek a positive fake review when its reputation is weak, i.e., when it has few reviews, or it has recently received bad reviews. Consistent with theory, we find that chains are less likely than independent restaurants to engage in review fraud. We then turn our attention to negative review fraud, and find that increased competition by similar restaurants the driving force behind it."
"For example," Zervas said in an interview with Harvard Business Review, "restaurants may be very resource-constrained, so when a new restaurant is starting out, they may not have enough resources for advertising, and of course, fake reviews are seen by a lot of people to have a very low production cost. Once these restaurants become established, potentially they'll have more resources to invest in advertising so it's very logical that they would graduate to more legitimate forms of advertising."
The research findings emphasize once again the growing influence of review sites like Yelp, TripAdvisor, Google (Google+ Local/Google Maps), and Foursquare on how local businesses operate. More than ever, business owners are using legitimate or fraudulent forms of managing online reputation – in order to drive more business and minimize the negative effects of bad reviews and low ratings.
Read the edited transcript of Luca and Zervas' interview with the Harvard Business Review here.