The relationship between customer reviews and SEO (search engine optimization) is vital to your brand's online reputation. Reviews don't just solidify the social proof needed for consumers to trust your offerings; it's also a necessary factor in increasing your exposure online. Specifically, findings from Local SEO Guide show reviews high up on the list of ranking factors that affect your digital exposure.
Without reviews you're not taking full advantage of the SEO benefits that can set you apart from the competition. We'll break down the role of online reviews in your SEO strategy and also provide some best practices that you can use immediately to boost your brand exposure for the long run.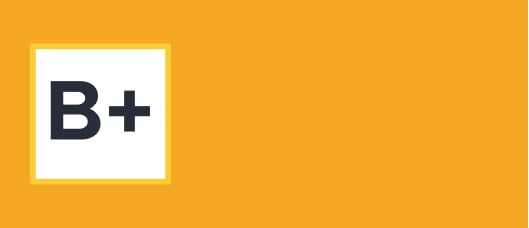 Find out your brand's online reputation score
Take the guesswork out of your strategy. Instantly generate your brand's online Reputation Scorecard, complete with review highlights, ratings, keyword trends and more.
Reviews and SEO: A Quick Breakdown
The report from Local SEO Guide features a lengthy list of factors that affect a brand's position in local search. Among the top 10 factors alone, 6 of them are related to online reviews such as:
Percentage of reviews with city (mentioned in the review)
Number of reviews with a keyword
Number of reviews not responded to
Number of reviews with city (mentioned in the review)
Google reviews
Average number of yearly reviews
Not only do reviews matter to your ranking; they matter in six different ways. It isn't enough to just have plenty of positive reviews. Customer reviews data shows that 92% of consumers use reviews to guide their purchase decisions and 94% said a negative convinced them to avoid a business.
So what do you need to do? You'll need to diversify your review sources, convince customers to include your location, or have them mention a specific keyword. On top of that, you'll also need to have a steady stream of reviews throughout the year and have a plan in place to effectively respond to reviews. The to-do list sounds daunting, but your reviews and SEO strategy can easily be summed up into 3 major tasks:
Claim Your Listings
Proactively Ask for Reviews
Respond to Your Reviews
Best Practices for Reviews and SEO Success
It's safe to say that your online reviews and SEO plan won't be effective immediately, but it's also never too late to start one. Getting the foundation built now ensures success down the road in the form of better customer acquisition as well as effective customer retention strategies that bring in increased revenue.
Claim Your Listings
Aside from Google My Business, a Yelp Business page, Facebook, and Tripadvisor it's worth claiming your brand's listing on specific business review sites. Effective local listing management makes it easier for people to find you online and has the added bonus of an expanded digital footprint for your brand.
More importantly, a diverse set collection of reviews from various sources helps your online presence. It tells search engines like Google that you're making efforts to increase awareness and reputation, which can help solidify your online legitimacy.
In time, the collected reviews from a wide gamut of listings gives both Google and the consumer a detailed picture of your online reputation, which can make the difference not just for future customers, but for increased awareness via SEO. There are even some powerful reputation management platforms available with local search rank checker features to geographically show your brand's local presence.
Proactively Ask for Reviews
With your listings set up you can then focus on the crucial task of asking for reviews. Without a solid review request plan you won't be able to start and sustain the necessary amount of reviews that will satisfy Google's criteria for better search rankings.
Being able to ask for reviews also allows you to help meet some of the review factors for optimized search rankings. Not only does it help your overall review count, but asking specifically for people to include the city or specific keywords (like your top product or service) in their reviews goes a long way in increasing your digital reputation and SEO prominence.
There are numerous ways to ask for reviews, including emails, SMS messages, or even a physical handout. Regardless of the method you choose, make sure that your request is short and to the point. If possible, personalize the message to make it more sincere. If you include a link to a specific review site where they can leave feedback, make the link easy to type so as not to waste any vital time.
Respond to Your Reviews
Even with the reviews flowing in, your work is not done. You'll need to set aside time and create a review response plan. People want their voices heard and responding to their feedback shows that you're actively listening to them.
From an SEO standpoint, responding to reviews is another major search ranking factor. It tells Google that you're not just receiving feedback and then turning a blind eye to what people are saying. It shows that you're actively monitoring your reputation and taking lessons from feedback in order to improve the customer experience.
Responding also brings additional benefits not just for SEO, but for your ongoing customer retention strategies and overall customer acquisition efforts as well. Customer reviews research found that only 36% of customers get a response to their reviews. However, 45% of consumers are more likely to visit a business if the owner responds to negative reviews.
Learning how to respond to negative reviews is a vital skill to have for any brand because of its impact on past and future customers. When done correctly it allows you to tell your side of the story while finding a way to resolve the issue amicably and potentially bring back a customer. It also helps you save face in the eyes of those still deciding whether or not to purchase something from you, and the way you handle yourself when dealing with negative feedback can be the deciding factor.
With the right reputation management software you can even utilize new technologies like natural language processing for better customer experience analytics. This feature can show trending keywords in customer reviews that can point to lingering problems in the customer experience. With these insights, you can make informed decisions that can improve the experience for new consumers and see better gains in revenue as a result.
Using Reviews and SEO for Brand Success
Any online reputation management strategy is incomplete without SEO and online review management efforts, but many are unaware of the relationship between the two elements. By improving the way you gather and respond to reviews, you make it easy for Google and other search engines to recognize your online prominence, which can help you stand out from local competitors and stay on page one of search results.