Executive Summary
When they're searching: 14 percent of local searchers say they're immediately looking to visit a business.
When they buy: 53 percent of searchers typically visit a business within 48 hours of search.
Who is searching: Naturally, everyone is making local searches. But there are behavioral differences based on demographic. For example, millennials are twice as likely to be searching with the intent of visiting a business immediately (23 percent for millennials vs. 11 percent for non-millennials).
How they're searching: Most local searches are done on mobile devices / tablets (57 percent for mobile + tablet, 42 percent for desktop). The majority of local searches are done through an internet browser (89 percent), while only 11 percent of searches are done through a map-based app.
What they care about: Profile photos (24 percent), Google Reviews (21 percent), and SERP position (21 percent) were the three things most likely to be considered "most important" by local searchers.
How many searches are local: More than a third (35 percent) of searches have local intent.
History of Local Search
In 2010, Google announced that it launched something called "place search," which looked like this:
This was the beginning of what we now call local search. In the span of a few years, local search has exploded. Our survey estimates that roughly 35 percent of all search traffic has local intent.
To give you some context, that means that local search has grown at a rate comparable to mobile search. Incredible, isn't it? The first iPhone was launched in 2007, and eight years later Google acknowledged the majority of searches were now mobile. We're seven years into the local search experiment and local already represents over a third of the search market.
The takeaway is clear: just as businesses optimize for mobile, they should optimize for local. And that should have happened long ago.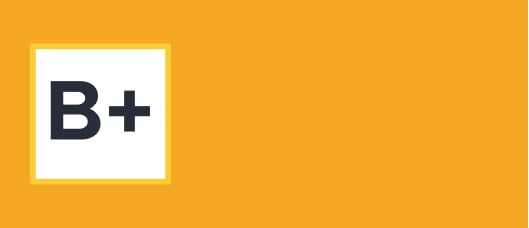 Find out your brand's online reputation score
Take the guesswork out of your strategy. Instantly generate your brand's online Reputation Scorecard, complete with review highlights, ratings, keyword trends and more.
What Is Local Search?
Local search is when a search engine shows different results, giving extra priority to relevant, reputable, and highly rated brick-and-mortar locations near the searcher's IP address. These results depend on ranking factors different from that of other organic results. And, most importantly, the consumers who are searching for local things behave very differently.
Local searchers aren't looking for general information. They're looking for two kids of actionable information:
Listing information (store hours, phone numbers, busy times, menus, etc.).
Reputation information (online reviews and ratings, service, whether a place is one of the "best" in the area, etc.).
Google's decision to show local search results back in 2010 was a bet that showing people local information would work because these searchers were going to behave differently.
A number of researchers have attempted to show this behavioral difference because there's a lot of money riding on the issue. From a business perspective, it makes a huge difference whether local searchers are more or less ready to make a purchase than the typical organic searcher.
If they are more likely to convert or convert differently, how do businesses optimize to connect with them?
To answer these questions, ReviewTrackers surveyed 350 consumers about their local search habits. Here's what we found:
1. Overall, 14 percent of local searches occur when the consumer is looking for a place to visit immediately:
One out of seven searchers is looking to act immediately on their search results. Why is that significant? Well, every marketer wants to put their product in front of want-it-now customers, right? Local search optimization is ideal for that.
The impatience of these searchers may be part of the reason that Google prioritizes businesses with a sound local listing management strategy as well as accurate business listings, hours, and contact information.
Searchers are ready to act, so businesses can't drop the ball by having an inaccurate or unclaimed Google My Business listing.
2. 53 percent of searchers typically visit a business within 48 hours of search.
We're two questions into the survey, and you should be noticing a pattern. Local search traffic is low-funnel search traffic.
More than half of local searchers (53 percent) typically visit the brick-and-mortar location of the local search result they click on.
3. 36 percent of searchers who end up visiting a business will do so within 24 hours. 17 percent will do so immediately.
This chart is the "zoomed in" version of the one above. Here we're only looking at the searchers who are going to visit a local business within two days. We see something fascinating:
About one-third of these conversions happen in 8 hours or less (17 percent + 18 percent). Another third will happen within 24 hours, and another third will occur within 48 hours.
So your local search funnel will look something like this:
That doesn't look much like a funnel,* because the majority of local traffic is actually convertible traffic. In fact, only 41 percent of local search is high-funnel. 5 percent is dragging its feet, but will convert, and 53 percent is going to convert in 48 hours or less.
*The local search funnel actually looks like a tube from Mario. True story:
4. 42 percent of millennials performing a local search will visit the business most of the time.
One reason local search traffic may convert better is that local search appeals to different types of consumers. It may resonate with particular demographics that convert well.
As this graph shows, millennials are much more likely to visit a local business after a search. Why is that?
If we dig a little deeper into the data, we see that millennials are actually more likely to be searching in situations that will lead them to visit a business…
5. Millennials are 50 percent more likely to make local searches when they're on the go and twice as likely to be searching for a business to visit immediately (23 percent vs. 11 percent).
That makes sense. Millennials speak the language of local search: They're used to using Google Maps to get directions, check star ratings and Google reviews, and make plans on the fly.
Older generations are more likely to be making local searches from their homes or at work.
If we put together this data with the data from #4, we see that millennials are more likely to buy and more likely to be searching in situations that lead to purchases. This can help us understand the importance of local search from a business perspective: local traffic is low-funnel traffic from key, ready-to-buy demographics.
6. Most local searches are done on mobile devices / tablets. The majority of these are done through a mobile internet browser.
This couldn't come as a shock: The majority (39 percent + 10 percent + 8 percent = 57 percent) of local searches happen on mobile or tablet devices.
In 2015, Google confirmed that the majority of all searches in the U.S., Japan, and ten other countries were taking place on mobile devices. If the majority of all searches are mobile, it stands to reason that the same is true of local (especially because as we saw above, a third of local searches are taking place while people are out of home or out of the office).
7. In-browser searches still dominate local searches.
In-app searches always sound like a good idea. Some apps have tried to gamify local search. Yelp had a fun slot-machine style feature that would let the wheel of fate decide your next dinner. But in reality, almost 90 percent of local searches still take place within a browser window.
Despite Apple Maps' best efforts (and Google's attempt to direct searches through Google Maps), these don't appear on people's radar.
8. 21 percent of consumers say Google Reviews are one of the most important things when they search for a local business.
There's a lot to unpack in this finding.
1. 21 percent of consumers say Google Reviews are one of the most important things when they search for a local business.
That's great, but we also know that Facebook reviews increased 4 times faster than Google Reviews in the restaurant industry. And sites like Tripadvisor may be more likely to correlate with certain industry's growth.
We also know that Google's algorithm prefers local businesses, when ranking search results, that have a steady number of reviews from a diversity of review sites.
So what does this tell us? People trust Google Reviews, even though other business review sites are growing faster and may be more accurate / correlative, and a diversity of review sites is better for SEO.
2. 24 percent of people say profile pictures are one of the most important things when considering a local business.
Consumers still like to look at nice pictures. When you're focusing on local SEO, you can get so caught up in keyword analysis, content strategy, and link building that it's easy to forget that for a localized search result (read: 33 percent of searches), having nice pictures may be the best thing you can do to improve click-through rates and lower bounce rates.
3. SERP position is a major trust signal for consumers.
We usually talk about the page one position in terms of click-through-rate, but it's helpful to examine the underlying reason for that.
This report shows that consumers actually attribute trust to businesses in higher positions on the first search results page: 21 percent of consumers think that the position of the search result is one of the most important factors when they make a decision about a business.
Actually, that lines up with the way Google interprets local search intent.
From Moz's study for local search ranking factors, we know that a business's reputation (i.e., its online reviews) are a top 5 factor for local link pack and a top 7 factor for position in the SERPs.
According to Moz, reviews account for 13 percent of what gets your business in the local link pack. Consumers think that a position in the SERP means you're a trusted local business; Google does its best to meet that expectation by showing top-rated businesses.
9.  Estimate: 35 percent of all search traffic is local
Only Google is able to say exactly how many searches have local intent, but by combining our survey numbers with Google's statements on local search ratios, we're able to see that roughly 35 percent of search traffic is local.
Here's how the math works out:
Google has said that 33 percent of mobile search is local. We know that 60 percent of searches happen on mobile devices. That means that 20 percent of all search is mobile + local (⅓ of 60 percent).
While Google hasn't said what percent of desktop searches are local, our survey tells of that 42 percent of all local searches are desktop. That allows us to to extrapolate that 15 percent of searches are desktop local. Here's how the math works out:
Desktop local / mobile local = x / .2 = .42/.57  
x = .15
That looks like this:
10. 58 percent of Small Businesses Don't Optimize for Local SEO
After compiling this data, we wanted to dig a little deeper to figure out whether businesses were taking advantage of their local search opportunity.
So we surveyed 500 small businesses about their local search strategy and this is what we found:
That's right: over half of small businesses don't optimize for local SEO. 31 percent would like to.
Unfortunately, that's not a happy ending to our survey. Despite the fact that local search traffic converts really well, more than half of small businesses aren't optimized.
Only 30 percent of small businesses actually have a plan in place to take advantage of this high converting traffic.
Conclusion: Your Opportunity Is Local
With local search continuing to grow and younger generations (millennials) showing a higher conversion rate with local search, localized search optimization has to be a priority for digital marketers.
Though it's been much quieter than the mobile revolution, local search has exploded in the seven years since Google launched it. It now represents 35 percent of organic traffic. And yet most small businesses don't have a plan to take advantage.
Given that 53 percent of local traffic is ready to convert with 48 hours, the biggest SEO boost for brands with brick-and-mortar locations may simply be to spend more time on their local search.
Methodology
ReviewTrackers reached out to a U.S.-based consumer panel with a 39-item, two-part survey.
The survey is primarily concerned with how respondents interact with local search information. Data from this survey can be seen in results 1-9.
| | |
| --- | --- |
| Age Group | Survey Distribution |
| 18 – 29 | 24.60% |
| 30 – 44 | 37.38% |
| 45 – 59 | 24.92% |
| 60+ | 13.10% |
| | |
| --- | --- |
| Gender | Survey Distribution |
| Female | 56.55% |
| Male | 43.45% |
After the initial survey, ReviewTrackers followed up with a survey to 500 business owners. This second survey was concerned with how business owners are meeting the demand for local search and whether they are optimizing their business for it and implementing local listing management strategies. Data from this survey is used in result 10.