Download 43 free review response templates for negative and positive reviews
Get the templates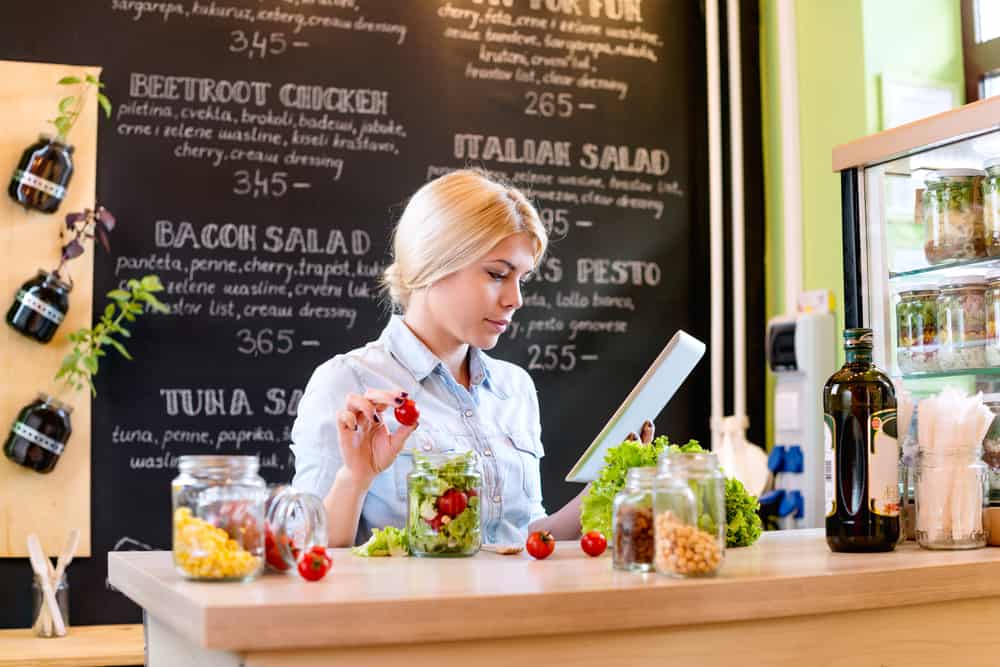 If you are a business owner or manager, then undoubtedly you have felt the ever-increasing pressure brought about by user-generated media and online reviews. At times you have probably felt scolded and, on occasion, wrongly judged.
There are, in general, far more positive reviews than negative, so try not to put more weight and attention on negative feedback than you do on the raves. If part of your 2015 business and marketing plan includes product and process improvement, organic business growth, and improved revenue, then online reviews are perhaps your best allies when it comes to finding out what really matters to customers.
When it comes to data mining and converting consumer feedback into usable insights, you need to move away from the big picture and focus on the details. Depending on the nature and reputation maturity of your business, relevant data points are likely to be different.
For businesses with five-star reputation, digging for what matters will require careful analysis of text. For those with less-than-perfect online business reputation, it is possible to rely on rated subcategories as a starting point for sound implementation of a continuous improvement plan.
Expectations met: a data point that matters across all industries
As business owners and business leaders, don't forget that you are the ones who set the standard by which customers measure your performance. When what you deliver fails to meet or exceed what you have marketed, chances are you will hear about it via review sites.
Regardless of the nature of your business, you need to consistently track your messaging against your performance, as perceived by customers. If there is misalignment, then you either need to revise your messaging or improve your products and services to better match what you are promising to deliver.
If you have already taken the steps to align your product to your marketing, then the only thing left in ensuring your customers are satisfied is to assess your performance against comparable businesses in your niche and see how you measure against market expectations.
For example, if you are a French restaurant, then not only do you need to deliver as promised by your marketing (menus, offline advertising, etc.), but you also need to make sure your experience is competitive against other French restaurants in your market with similarly priced offerings.
Value perception: is your price right?
Your pricing strategy has significant influence on how customers rate you on popular review sites. TripAdvisor, for example, provides a subcategory of "value" to allow guests to provide their feedback regarding their perceived value against the money paid for their stay. In a similar vein, Yelp captures a $$$ score rating to convey pricing of restaurants, allowing for shoppers to better assess restaurants in relationship to cost categories instead of having all dining venues competing in the same pool.
Keeping track of value perception will equip you to make decisions regarding product development as well as pricing strategy. If your business is highly rated and is not struggling at all when it comes to getting new customers in the door, then perhaps it is time to test price elasticity. On the other hand, if you identify complaints regarding value – for example, customers commenting on small portions in relationship to price, or concerns regarding outdated rooms in a hotel, where the nightly rate tends to be higher than average – then you need to consider revising prices or upgrading facilities.
(Check out: "5 Ways Positive Reviews Can Be Bad for Your Business")
Keep in mind that businesses that can maintain a high score on popular review sites tend to have a higher volume of leads and more flexibility on pricing strategy than those who are struggling to maintain a better-than-average online reputation.
Customer service as a common denominator
Over 50 percent of negative reviews are rooted in customer escalations gone wrong. Regardless of the nature of your business, you need to track and correct recurring customer service issues. Take a moment to dive into the text of negative reviews, and identify areas of improvement that you can realistically tackle. By this, we mean that you need to parse one-off instances, and only work on customer service shortcomings that appear to be recurrent in your customer reviews.
Keep in mind that fixing customer service concerns is not necessarily a matter of seamless delivery. In most cases, it is about empowering and training your employees to make things right when someone has dropped the ball, before the customer leaves and has a chance to voice his or her frustration online. Your customer service goal should be to work toward avoiding repeat instances by tackling operational shortcomings at the root, and empowering employees to step up to the plate and fix customer service issues on the spot.
Identifying your sweet spot and finding your niche 
You can't be everything to everyone. Taking the time to review what type of customer is most likely to leave a glowing review will help you decide where to put your marketing dollars to work.
For example, TripAdvisor provides hotels with a subcategory that captures suitability by traveler type, with subcategories such as families, couples, solo, and business. Knowing who you serve best will help you make decisions as to whether you want to improve the way you service other segments or focus on a particular niche. Knowing your sweet spot can transform the way you see and do business, and help you be laser-focused on how you develop your marketing and operational strategy. 
Service-industry cleanliness matters
While this applies to all manner of business, it is particularly important if you are in the food service or hospitality industry. Constantly stay on top of your scores and comments in association with cleanliness. Not only will this help you garner superior reviews, but it can also protect you from liability issues.
Keep in mind that issues related to food sanitation or pest control (bed bugs, roaches, etc.) can easily result in legal liability or a public-relations disaster. Cleanliness is important, regardless of your value proposition. From hole in the wall to five-star Michelin-rated dining venue, you need to deliver a clean and healthy environment for your patrons. Keep cleanliness at the top of your list when it comes to important data points to track in association with your online reputation. (Take a look at how cleanliness affects customer satisfaction in hospitality.)
Measuring up to the competition
Your business does not exist in a bubble. One of the most important data points to capture and act upon is how the competition is doing in relationship to your own performance. Keep a close eye on areas such as online engagement via review responses, multimedia loads, review site-based promos, and other interactions likely to influence how they rank on popular review sites. Learn from their mistakes, and seek to duplicate their best practices.
Tracking your online reviews and doing something about it can be life-changing for a business organization. If you are not yet monitoring your reputation, then 2015 is a great time to start.