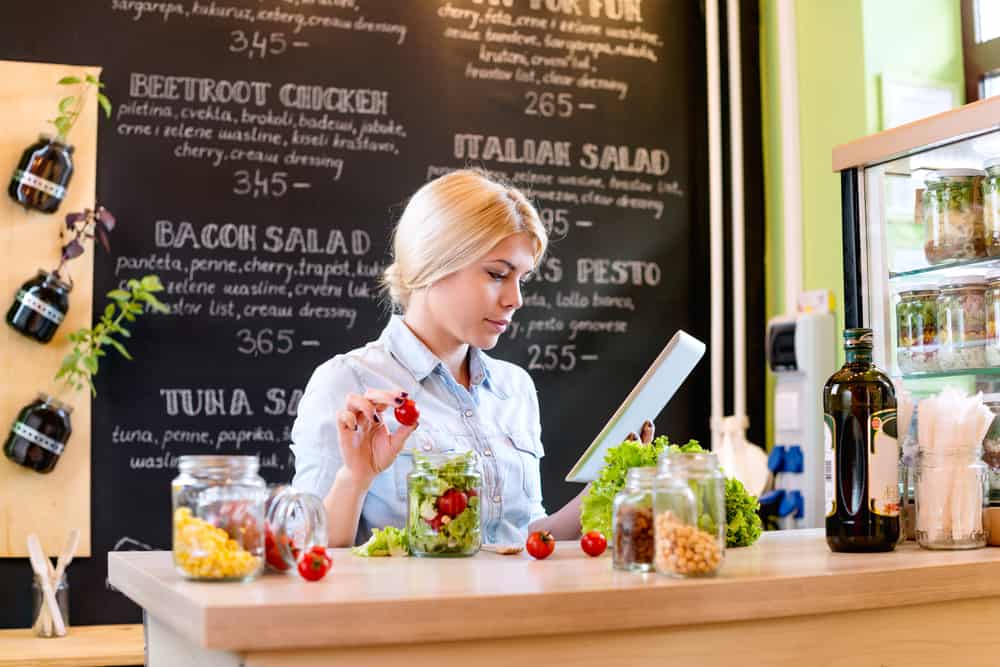 A small business is defined as an organization that employs 500 people or less. Surprisingly, small businesses are responsible for over 50 percent of the jobs in the United States, and there are over 22 million small businesses currently active in the economy. Over half a million small businesses get started every month, but very few survive.
For a small business to survive and thrive, it is essential to get the basics right and find creative ways to create buzz about their offering, without sacrificing their hard-earned resources to unrealistic marketing strategies best suited for those with six-digit marketing budgets.
As technologies evolve, advertising through traditional media is becoming more expensive and less effective. For example, a 30-second television ad for a local TV station can cost a small business between $400 to $3,000 to produce, and about $2,000 monthly to be featured on an average of three to five daily spots. Television advertisement can certainly create brand awareness, but it is quite difficult to track the direct impact it has on sales.
That is, a small-business owner is unable to know if patrons were introduced to his or her shop personally, or persuaded to support the business simply through their exposure to the television ad.
Larger corporations with marketing budgets to match have the tools and resources to launch highly sophisticated advertising campaigns via television, and they can track the impact of their advertising through survey-based tracking and other metrics with a high-entry cost.
In a similar fashion, other traditional marketing channels like printed media, radio, and direct mail present a significant challenge to small businesses. They are, at best, a hit-and-miss scenario when it comes to trackable lead generation.
Thankfully, the marketing landscape has shifted, allowing small business owners to use an array of tools that are highly effective in lead generation, brand awareness, and customer loyalty, and are accessible without having to deplete their marketing budget. One of the best and most coveted avenues to generate brand awareness and increase the reach of a small business lies in the effective utilization of the Web, namely socially driven tools that help in the development of the online business reputation of small businesses.
Without a doubt, large corporations are not neglecting this opportunity. They often allocate funds to reputation management and review monitoring, but the sheer volume of their budgets allows them to take a multi-faceted approach to marketing without having to sacrifice in other areas of their businesses, such as operations and product development. This scenario is quite unlikely for small businesses. This makes the proper utilization of Web-based, free-marketing resources essential to achieve their growth and revenue goals.
Small Businesses Benefit from Reaching and Engaging Local Customers
One of the key advantages of engaging with shoppers and current customers using social channels has to do with the ability to target specific geography or use location-based tools such as Foursquare. By using the filters that are intrinsic to these websites, small businesses can better focus their engagement efforts by offering promotions and other forms of incentive to consumers most likely to shop at their businesses.
A move as simple as activating Google My Business can represent a significant increase in exposure, traffic, and revenue. For businesses seeking ways to further refine their engagement, it is possible to push promotions and specials without having to use a single penny in doing customer outreach.
Small Businesses Benefit from Forming Personal and Interactive Relationships with Customers
Traditional media can help with brand recognition, recall, and by inciting desires in the heart of consumers, but it does not equip business owners to engage with their customers or form meaningful relationships.
Interactive websites, social platforms, and review sites, on the other hand, are far more flexible and allow businesses to engage directly with shoppers and customers, and equip shoppers with tools to find businesses that best match their needs. This type of marketing is more conducive to loyalty and relies more on the true qualities of the business instead of the message associated with its brand. For the mere investment of time, businesses can grow relationally and attract more customers seeking vendors that truly meet their needs and wants.
Small Businesses Need Marketing Tools That Are Easy to Track and Manage
Many of the reputation-based online channels have integrated and easy-to-use dashboards that help businesses connect the dots, and know how and when customers and shoppers are interacting with their profiles. Additionally, smart small organizations make sure they have tools to consolidate all review and reputation websites to get a full and usable picture of what drives their customers.
Because of its broad reach, Yelp is a great place to begin the learning process of how customers find and engage with small businesses. By having the right tools to track engagement, small businesses can make better decisions about how to manage their marketing resources, and provide experiences and products conducive to increased growth and revenue.
(Check out: "The Ultimate Guide to Yelp for Business")
Small Businesses Need to Funnel Their Resources to Other Facets of Their Operations
The majority of review and reputation websites are available to small businesses at no cost. Yes, there are paid or premium options, but it is fully up to the business owner to move forward with an upgrade. The zero-cost entry in tandem with the value-ad resulting from online engagement shoppers provides small business owners with added budgetary flexibility. The money that would have been otherwise spent on marketing outreach can now be focused on more important aspects of the business, such as facilities, product development, training, and even employee incentives.
For small business owners, relying heavily on a reputation-based marketing strategy is a smart move that can mean the difference between success and failure.