Download 43 free review response templates for negative and positive reviews
Get the templates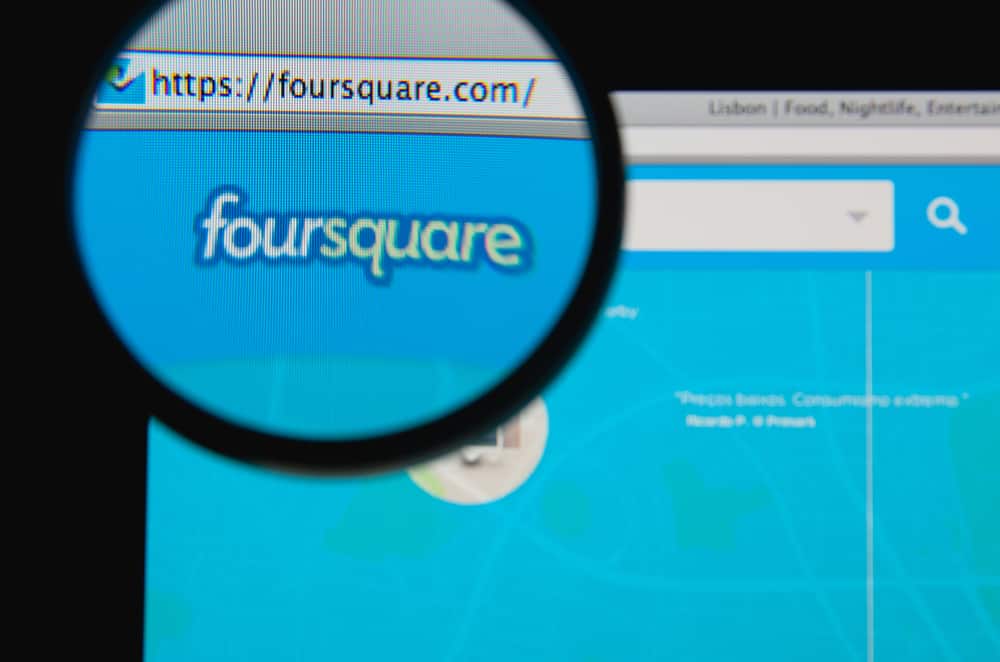 We know. Like we need another "Best Of" list, right? Like there aren't already more than enough lists that are supposed to reveal the best places in America. Lists compiled by city guides, experts, food critics, reviewers, and who knows who else. "As if we need another one" – right?
That said, we still think you should check out the all-new "The Best of Foursquare" list. Why? Because it's a list of the best places across US cities ranked by the millions of people who actually went there.
(Check out: "Foursquare Launches 10-Point Rating System")
Foursquare – a company that has evolved from being an online check-in service to a feature-rich local business discovery platform, ratings tracker, and reviews aggregator – is indeed taking on a fresh approach to curating lists of places that people love the most. The company has crunched data from over 3 billion check-ins, as well as millions of signals like tips, likes, dislikes, popularity, local expertise, aggregated reviews, and ratings – in order to find out the best places across US cities. (And yes, Geez Louise, that's a lot of check-ins!)
"The Best of Foursquare" lists are organized by city, and include places for food, nightlife, things to do, and even speakeasies. The places are further organized by category – so there are lists for "sandwich places," "bakeries," "wine bars," and even "museums" and "bookstores." Do not worry: there are also lists for pizza and beer places.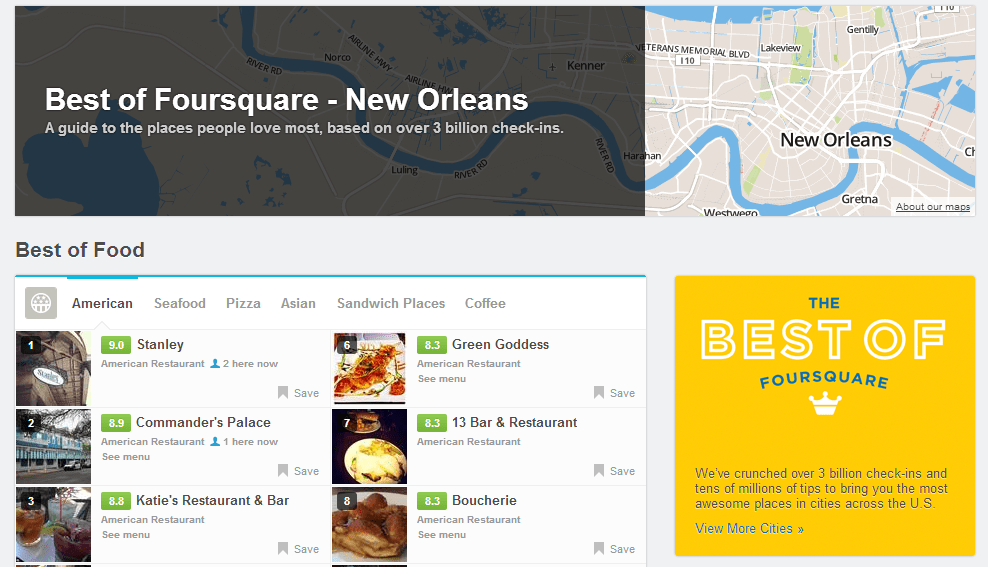 In a blog post announcing the "Best Of" lists, Foursquare said, "One of the things our data shows is how each city is unique: Bostonians love seafood, Portland is a veggie paradise, and Philly may be the city of brotherly love, but what they really love is a good sandwich. Since no two cities are the same, each page is customized to help you get a feel for the local flavor."
Launched in 2009, Foursquare has a community of close to 30 million users worldwide, and over a million local businesses use its Merchant Platform. Recently, the company introduced a slew of updates, including its own ten-point rating system, an improved personalized map and search engine, as well as an in-app restaurant reservation service through OpenTable.
Did your business make Foursquare's list? If so, congrats! If you didn't, there's always next year. (Which is actually this year, because this first list is based on data from 2012.) And if you need help tracking online reviews and ratings on Foursquare, give us a call. We'll get you started right away.