See customer feedback from over 100 review sites in one place
Request a demo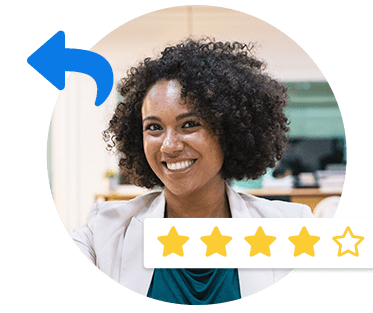 According to a 2012 study by Gartner, an estimated 10 to 15 percent of online reviews will be fake or paid by year 2014. This means that the words of a Yelper you're counting on could possibly be the words of a hired reviewer from Craigslist or Fiverr. Or that the glowing review of the hotel you're looking at on TripAdvisor may potentially have been written by the owner or manager.
This sucks, right? But in an age when online reviews exert an increasing influence on consumer behavior, it's easy to see why local business owners are gaming the system and manipulating their review pages and online listings in order to drum up business.
Luckily, consumers are not totally defenseless against these fake or paid reviews. Popular reviews aggregator Yelp, for example, recently implemented a consumer alert system designed to warn individual users about dishonest business owners on the site. Other review sites like OpenTable, TripAdvisor, and Google also utilize their own review filters, or at least require reviewers to have first bought a product or booked a service through their system.
(Check out: "Oops! Businesses Caught Posting Fake Reviews Online")
Not too long ago, we here at ReviewTrackers also posted a list of 10 savvy ways you can spot fake reviews. It's already a given that we have to take everything we read on the Internet with a grain of salt – and with the number of paid or fake reviews on the rise, we must stay more vigilant than ever.
In lieu of Christmas season, social reviews platform Yotpo also released last week a pretty cool infographic encouraging consumers to be on their guard when it comes to online reviews. Here are some of the highlights:
70 percent of US consumers read reviews before buying online
11 to 14 percent of companies pay for online reviews
The average fake review costs 5$
Americans waste about $5.5 billion on Christmas gift shopping because of fake reviews
Check out Yotpo's Christmas-themed infographic below. Happy New Year, everyone!
Infographic credit: