See customer feedback from over 100 review sites in one place
Request a demo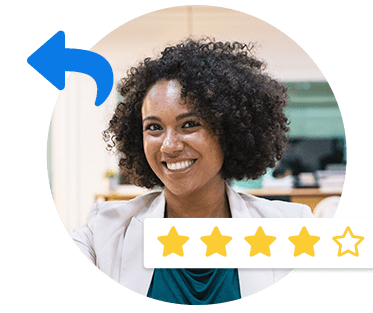 We've all been there…
The distractions. The noise. The drag during the middle of the day.
How do you become more productive in a society with constant disruption? It can a challenge. Here are six ways to help you be more productive at work.
Divide the Day Into Modules 
"I divide my day up into modules with pieces," says Peter Kurki, commodore of business development and yacht broker at Bennett Brothers Yachts. "The modules sometimes move around based on the level of work at hand, but they always define the task."
Kurki's modules are labeled as follows: previous day, business at hand, prospecting, housekeeping, and personal development.
"Understanding the probability that each module has multiple pieces, I work the module from unpleasant to pleasant," says Kurki. "I find it more rewarding to get difficulties out of the way sooner than later."
Set Deadlines 
Vanessa Martinas, communications coordinator at Ann Storck Center, Inc., says she has a daily to-do list in addition to a calendar with deadlines. The Ann Storck Center offers programs and services for adults and children with disabilities.
"I create a to-do list at the end of every day to know the number of tasks that need to be accomplished for the next day or week," she says."For example, writing a press release, social media posts, campus visits, meetings, when to make changes to the website, etc."
"In addition, I keep a calendar containing all the deadlines for each task, in case I don't get to finish it the day I planned to. As each day passes, I highlight what I have already completed. Then scratch off what has been reviewed by my supervisor, so that I know the task has been fully completed. When I was in school I used to do this process in a modified way with different-colored highlighters."
Set a Routine 
Jennifer Nedelykovic, self-employed realtor with Keller Williams in Orange County, California, says it's best to set a routine.
For Nedelykovic, this means blocking out time for daily activities to generate leads, follow-up with clients, work with existing clients, and tracking productivity to see what works, and what doesn't.
"You must take the time to learn what direction your industry is moving in and see if your business is evolving in that direction," she adds.

Have Focused Conversations 
Stephen Goldmann, owner of The Culinary Edge, a boutique innovation agency in San Francisco with a focus on food and restaurants, says his teams have learned how to be smart, lean, and efficient about how they work.
"For us this means having very focused conversations," he says. "We train our teams to consider when and how to use group work time versus individual time in order to bring work forward efficiently. We maximize our time thinking about problems and expect this practice to be part of people's workflow."
Use a Tool
Tools to help organize and manage information can be very useful in saving time and getting more done. For organizing notes, a tool like Evernote can go a long way.
For employee communication, a tool like Slack is perfect for messaging co-workers, especially the ones who work remote. Slack is also great for office culture.
Another idea: Use a tool to organize customer feedback. You can organize online customer reviews on an Excel spreadsheet or you can go use a software tool like ReviewTrackers.
Be Happy
This one is key. Be happy and your productivity will soar.
 "Your brain at positive is 31 percent more productive than your brain at negative, neutral, or stressed," Shawn Achor, happiness researcher, author and speaker, says during a TED Talk.
After traveling to 45 different countries, working with schools and companies in the midst of an economic downturn, Shawn Achor says that most of these organizations follow this formula for success:
"If I work hard, I'll be more successful, and If I'm more successful, then I'll be happier."
This formula doesn't work. For two reasons:
"First, every time your brain has a success, you just changed the goal post of what success looks like. You got good grades, you have to get better grades. You got into a school, now you have to get into a better school. You got a good job, now you have to get a better job. You hit your sales target, we're going to change your sales target," he says.
"And if happiness is on the other side of success, your brain never gets there."
"What we've done is we've pushed happiness over the cognitive horizon as a society," he says. "That's because we think we have to be successful, then we'll be happier."
You may not even know what your brain is fully capable of if you've never had what Achor dubs the "happiness advantage."
"If you can raise someone's level of positivity in the present, then their brain experiences what we now call a happiness advantage, which is your brain at positive performs significantly better than it does at negative, neutral or stressed," he says. "Your intelligence rises, your creativity rises, your energy levels rise."
"Every single business outcome improves."
If you think you need to be more positive, practice activities such as journaling, exercise, and meditation in your daily life to rewire your brain, Achor suggests. These activities will help you become optimistic and therefore more productive.