Download 43 free review response templates for negative and positive reviews
Get the templates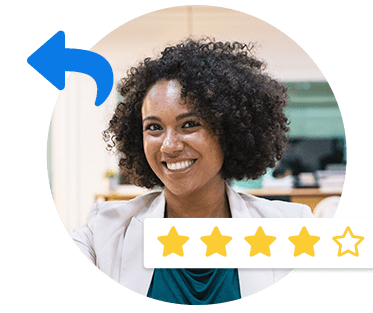 Foursquare has always been known for introducing regular updates and feature enhancements. From a location-based game-structured check-in service it has evolved into a powerful online reviews aggregator, social media app, and local business discovery engine.
Foursquare's latest update may be its biggest one yet.
Early this week, the company announced a major rebranding – introducing a new logo and announcing the official launch of its new dedicated check-in app, called Swarm.
Check out Foursquare's new logo below. What do you think?
We think it looks pretty cool. The logo is supposed to be a mix of a map pin and some sort of superhero emblem. "We've always thought of Foursquare as giving you superpowers to explore your city," a company spokesperson said in a statement, "and our new logo reflects that vision." (Check out: "How Foursquare Could Be A Better Business Metric Than Yelp")
Explaining the reasons behind the company's latest update, Foursquare VP of Product Experience Jon Steinback says, "Local search is broken. We realized that we had the ability to change that, so we went for it."
Here's a recap of the changes that come with Foursquare's rebranding:
All check-ins are now moved to Swarm, the new app. Users' previous check-ins, their friends, and photos are automatically moved to Swarm.
There will still be a Swarm check-in button on the new Foursquare app.
The original Foursquare app is now much more like Yelp and Google Maps / Google+ Local. This means that users will begin to have more personalized local search experiences, enabling them to search for and discover great local businesses – complete with venue pages that display information such as distance and location, address, rating, menu, tips, photos, and hours of operation.
Business information displayed by the Foursquare app on the venue page will be personalized based on the user's interests, tastes, location, and use of the app. "Why should two very different people get the same recommendations when they visit Paris?" reads the related post on the Foursquare blog. "Or the same list of places when they're looking for a bar? We're about to change that. In a couple weeks, we're rolling out a brand new version of Foursquare that's all about you (the user)."
Foursquare currently has over 50 million users. According to the company, more than 75 percent of users are already on the new app. Haven't downloaded the update yet? Here are some screenshots of the new-look Foursquare: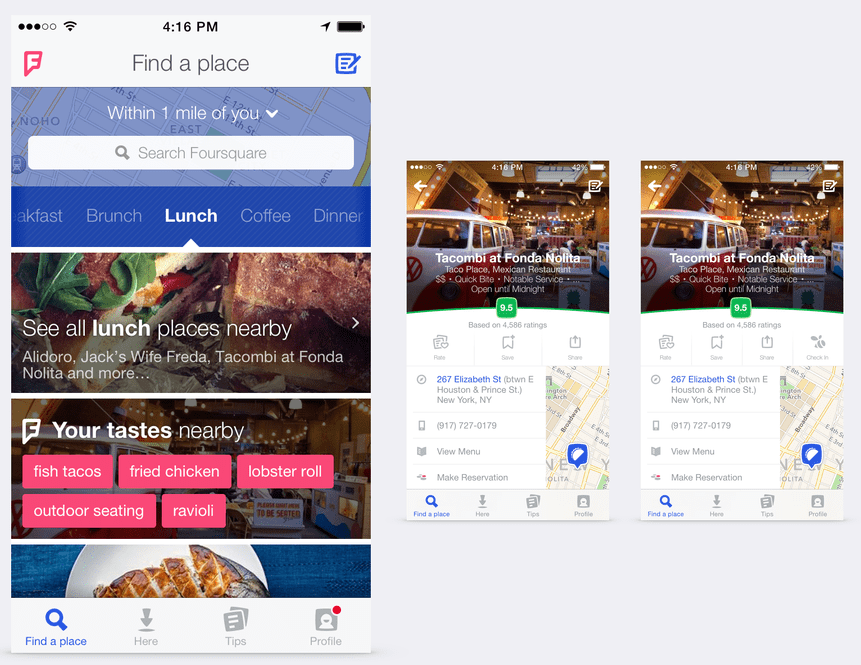 (Image credit: Foursquare blog)