Download 43 free review response templates for negative and positive reviews
Get the templates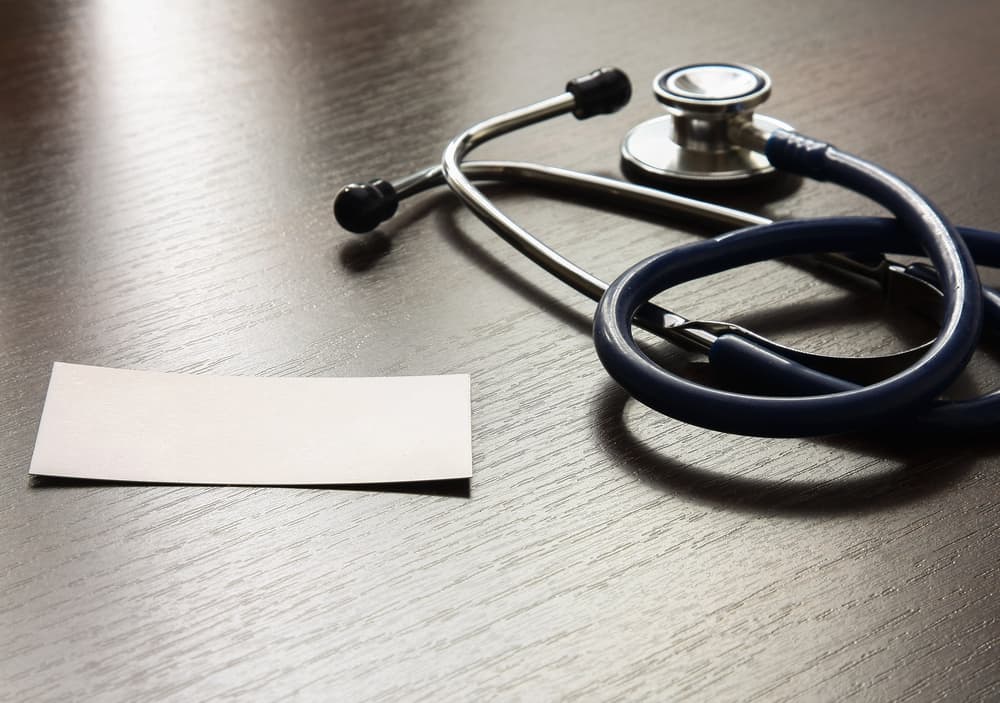 For Doctor Orly Avitzur, M.D., medical adviser to Consumer Reports, securing a family doctor should be a priority for most families. Establishing a relationship with a family physician may seem totally unnecessary while everyone is healthy, but we need to remember, as Dr. Avitzur says, that "everyone needs a project manager, so to speak, to help you navigate our confusing healthcare system."
For many American families, finding a family practice is not only a matter of convenience but also a requirement set forth by many HMOs (health maintenance organizations). If you are a family practitioner, then it is essential that you maintain a good grasp of what is driving new patients to your practice and what is driving potential patients away.
Due to migration patterns, patient acquisition is a priority regardless of the maturity of a medical practice. Let's consider the top reasons potential patients are likely to select a family physician. Later, we will delve into how you can improve your chances of capturing a larger portion of wallet share for your market.
Real families are looking for:
Great business reputation through word-of-mouth and online reviews
Alignment in insurance acceptance
Convenient location and hours
Clean records
Credentials
Years of experience
ALSO Check out:
Great Business Reputation Through Word-of-Mouth and Online Reviews
The number of patients that check online reviews before selecting a medical practice continues to grow. This trend is unlikely to slow down as more people adopt technology and become familiar with popular review sites like Yelp, Vitals, Healthgrades, RateMDs, and others.
While presently only about one out of four patients check online reviews, the reputation of your practice remains in the forefront of the decision-making process when selecting a family doctor. Frequently, patients relocating to new cities and states due to work or education are forced to rely exclusively on online reviews until they are able to establish a social network in the community, where they can resort to direct referrals to find the right physician for their families. For those who are already well-planted in their local communities, information about the best local doctors comes from friends and acquaintances. It is often validated through conducting online research and browsing some of the reviews associated with each medical practice.
Alignment in Insurance Acceptance
Whenever we provide review management training for medical practices here at ReviewTrackers, we always make it a point to emphasize the importance of managing profiles across all popular review sites, and particularly on specialized review sites.
The goal in having complete profiles is not only to provide a great user experience but also to feed the database of each site with the necessary information to assist shoppers in identifying medical practices that meet their search criteria, in particular when it comes to deal breakers such as insurance acceptance. Just a quick look at the newly launched data-driven search by Healthgrades.com should give you an idea of how essential it is to have all the insurance providers accepted by your practice listed on every single profile on the Web.
Convenient Location and Hours
When it comes to a family doctor who will likely be visited with significant frequency, location and hours matter. Making this information readily available across all online channels may just tip the scales in your favor.
According to Search Engine Land, 42 percent of businesses had the wrong address or no address listed on Google Maps. In the medical field, this can be a cause of great frustration among first-time patients or patients visiting your clinic during a minor emergency.
Taking the necessary steps to ensure your business info is accurate on sites such as Vitals.com, Healthgrades, and Yelp is essential to the marketing health of your practice. Making sure your Google My Business is activated and complete is even more important than accurate listings on popular review sites. A properly completed and activated Google My Business will provide your family practice a great advantage when it comes to getting found across Google services like Search, Maps, Google+, and Google+ Local.
Clean Records
There are many sites dedicated to tracking and displaying medical malpractice. If your practice has complaints with your local medical board, or if you have had malpractice claims in the past, then it is imperative that you research what your potential patients can find out through Internet research.
It is true that you cannot erase mistakes of the past, but you can make sure whatever appears online is correct and has complete records, especially in situations where the board deems the claim to be unfounded. Finally, if your record does have a blemish, then understanding what it is and how it looks to patients researching your practice will equip you to provide more intelligent answers should they ask about specific incidents.
Credentials
From post-doctoral studies to continuing education focused on new medical technologies, displaying the full array of expertise available in your practice – both through your site and in content-rich profiles on popular review sites – will give you an edge when it comes to getting new patients through the door.
Make it a point to constantly update your profiles to reflect recently acquired certifications, trainings, or specializations in elective procedures such as Botox or homeopathy.
Years of Experience 
Your years of experience as far as online reputation is concerned mean more than entering the year of your graduation. If you are just starting your practice, then make it a point to be proactive about review acquisition. By creating a timeline of positive reviews narrating your chronological experience, you will be able to better convey true expertise to new patients searching on the Web.
Work side by side with your office manager and marketing team to make sure the review flow is both constant and positive. Your review timeline will be your best letter of introduction when it comes to validating your years of experience.

Many review sites such as Healthgrades and Vitals capture relevant metrics, making them the first stop for families trying to secure a family doctor. Take time to update your profiles to ensure accuracy and maximum number of ad hoc leads.