Download 43 free review response templates for negative and positive reviews
Get the templates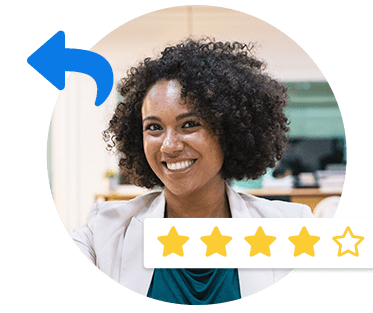 Is review management part of your organization's marketing strategy yet? If not, this new research study from Cornell University might interest you into staying on top of those reviews.
Entitled "Cascades and Rating Games," the study suggests that an early negative review is a "condemnation to death" – a description that illustrates just how online reviews can significantly affect local businesses.
Authored by researchers Oussama Fadil and Jake Soloff, the Cornell study sought to understand the mechanisms governing community-based review sites like Yelp, Google My Business, TripAdvisor, and even IMDb – sites whose ratings and reviews, the authors wrote, "have become so popular over the years (that) one can only wonder how they work and if they do at all."
Bad reviews for young businesses: "condemnation to death"
According to their findings, which are based on mathematical analysis and simulations, customers who are not so sure about their own personal preferences or gut feelings tend to buy products and services that they do not like and leave negative online reviews.
If these customers happen to be among the first ones to post reviews of a young, fledgling business? Well, their harsh reviews might skew the overall rating and turn off other potential customers.
"At its early stages, a business is at the mercy of the subjectivity of its customers," wrote Fadil and Soloff. "In theory, some businesses could die simply because they were first approached by the wrong customers; others could be overrated by similar mechanisms."
These findings reaffirm the value and importance of online review management tactics, which allow businesses to stay on top of what customers are saying online, respond to online reviews, and build a better reputation by proactively requesting customers for feedback and generating (positive) new reviews.
The Cornell study implies that these tactics are particularly useful in the early stages of a business, when a negative comment on Yelp or TripAdvisor could easily scare potential customers away.
Rising influence of online reviews
Sounds like a small business owner's worst fears?
Don't worry. Young businesses that have the misfortune of receiving negative reviews early on can still turn it around. Wrote the Cornell University researchers: "In the long run, one would expect the online rating to converge to an objective measure of a business' quality."
Even at a time when industry observers have been quick to point out the slow growth of Yelp, the influence of online review sites cannot be denied. High ratings and positive reviews continue to attract consumers and shape their purchase decisions.
According to Fadil and Soloff, the overall rating of a business is seen as an objective factor. "Oftentimes, the online rating of a business is taken as a proxy for its objective quality rating. The underlying assumption is that by average ratings across users of varying tastes and preferences, dependencies upon said factors are eliminated."
Also, customers who are more certain about their personal preferences and gut feelings are likely to enjoy a positive product or service experience. "By relying on accurate gut feelings," the researchers wrote, "customers who decide to purchase (a) low-quality product will most often end up enjoying it and positively rating it."
How do online reviews affect the way you market your business' products and services? Have you embraced review management tactics to build your business reputation? Share your thoughts and experiences in the comment section below.