Download 43 free review response templates for negative and positive reviews
Get the templates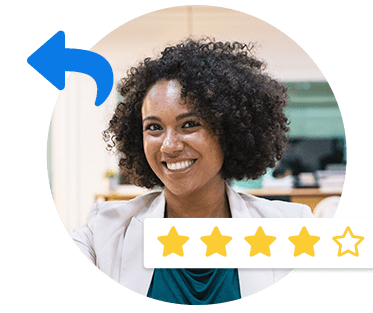 Great news for local brick and mortar businesses that are always on the lookout for tools and resources to help with customer retention, increased loyalty, increased brand affinity, and reduced churn rate.
Mayorship is back on Foursquare's Swarm app.
Foursquare mayorship and check-ins were removed from the app when the it was rebranded, split the app into two distinct functions, causing great consternation among users.
Now that it's back, make sure your business does not miss a beat and is engaged early on, using the feature to incentivize repeat business and customer engagement.
Let's take a look at a few tried and true strategies to make the most of Swarm's mayorship feature. 
Bringing back your Foursquare account from hiatus
If you had reprioritized your engagement and review management efforts for Foursquare and Swarm, now is a good time to pick up where you left off.
The ability to become mayor of a business is now available on Swarm, but without the option to earn badges. Instead, users will have over 100 stickers that can be added to check-ins, photos, and messages.
If you're going to push gamification-based activities to increase customer engagement, this is a good time to update your Foursquare and Swarm profile. (If you haven't claimed your account, learn how to here).
Make sure your content is up-to-date, and pay particular attention to hours of operation, contact information, and other details that are relevant to an effortless customer experience.
(Check out: "Looking to Generate Positive Online Reviews? Try Gamification")
Use your client list  
Get the ball rolling by sending an email to your most loyal customers to make them aware of your active participation on Swarm, with special promotional opportunities for customers doing check-ins and securing the highly coveted mayor spot. Make sure your email is smartly crafted and provides multiple opportunities for engagement beyond Swarm-related promos.
Stabilize low-traffic hours
Swarm provides businesses with a great opportunity to connect with consumers who are nearby, by using a variety of geo-sensitive features. If you are struggling with peaks and valleys of customer volume and this is affecting your staffing costs, consider pushing time-delimited offers to help you correct the trend and connect with new customers willing to patronage your venue during low hours.
Taking this approach will help you maximize your covers and make best use of your human resources, without compromising peak hours where revenue can be generated without having to resort to a promo. 
From previous promos, pick one to pair with mayorship
If you were an early adopter of Foursquare, there is no learning curve for you, but there are valuable opportunities to refine your Swarm-based marketing strategy and only pick offers, promos, and engagement tools that are proven winners.
If you still have it, go back to your historical performance data and take a look at how each of the promos you rolled out using Foursquare had impacted your revenue as well as your opportunities for both incremental and repeat business.
This time around, every promo you roll out has the added benefit of experience and should be a well-balanced customer acquisition and loyalty tool. If you don't have any historical data, then why not take a look at what has worked for others in your segment and attempt to roll out your very own version? 
Use offline marketing to promote recall and engagement 
A functional marketing strategy does not work in silos. If you plan to have strong, check-in-based customer engagement that fosters brand awareness and has customers coming through your doors again and again, then you need to take a multidirectional approach that uses online, social, and offline marketing.
Make sure your promos are prominently posted in a place that's visible from the outside of your shop. Include call-outs in strategic places such as registers and menus, and make sure you are engaging and inviting new and old customers alike by using social media like Facebook, Twitter, and Google+.
You can order your merchant cling using the form located here. 
In the past, if you had Foursquare clings attached to your window displays, you may want to upgrade to feature the new Foursquare logo.
Target mayors from competitors so they can try you out 
Why not leverage the engagements taking place at your competitors' by asking their customers to come try your venue? Come up with a promotional opportunity using check-ins and mayorship as a way to provide an upgraded incentive or perk to customers whose loyalty is toward your competitor.
Putting incentives in place may just trigger the desire to try something new. If you are confident that your offering beats that of your competitor, this approach may just be the secret sauce when it comes to increasing your wallet share for your given segment.
Create tiered incentives and tag friends
Maximize the influence of mayorship by empowering mayors to share with their social networks in and outside Foursquare and Swarm.
Think about potential opportunities to build engagement and brand awareness by giving perks to mayors for sharing information about your business with their social networks. You can also go the extra mile and reward those on the social networks of your mayors with unique perks designed to encourage them to give your business a try.
Socially based promos in a gamification environment set the stage for successful incremental lead generation while rewarding your most loyal brand advocates. Taking this approach has proven to be highly effective in growing a business. Mayors provide the trustworthiness that comes with a word-of-mouth recommendation while they reach out to their networks that are often well aligned with your segmentation needs.
Spend time learning what type of incentive is most effective to optimize this type of engagement, and make sure you always have a social promo in place.