See customer feedback from over 100 review sites in one place
Request a demo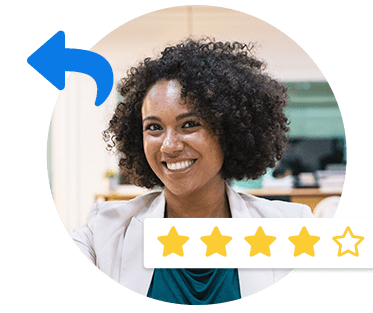 There are now more than one million restaurants in the United States alone, which means there are more competitors in the restaurant business than ever before.
In 2016 alone, there was an average of 189.6 restaurants for every 100,000 Americans. In 2001, there were only 165.1 restaurants per 100,000 Americans.
This means that it's more important than ever to stand out from the competition. Doing so means that you'll need to conduct a restaurant competitor analysis, which involves three key steps.
Find your competitors

Ask the right questions

Conduct thorough research
Restaurant Competitor Analysis Step 1: Find Your Competitors
Creating a useful restaurant competitor analysis report requires you to find the right competitors, and you need to gather a decent sample size. Specifically, you're looking for two types of competitors for research.
Direct and Indirect Competition
Direct competitors are establishments that have many similar traits to your restaurant. These similarities might include the same food offerings, operational methods, or even service model.
However, it's worth noting that not everything about a competing restaurant needs to be identical to yours. There just needs to be enough similar traits between the two establishments in order to qualify as a direct competitor.
Unlike direct competitors, the indirect competition can have as many differing traits as possible. They can offer a completely different cuisine, service model, or operating hours. However, they are still considered a competitor because you both target the same audience.
Having both types of competition is important because you want to position your restaurant in a way that it effectively captures the customers from both groups with offerings and experiences that are a cut above the competition. To choose the right competitors, you should look at four main factors:
The Food Offering
The most obvious competitor is the one that offers the same food as your establishment. The most prominent example of restaurants with similar offerings are McDonald's and Burger King, both of which offer an assortment of burgers, fries, and American fast food staples.
The Service Model
Two restaurants might offer different food selections, but the dining experience for both businesses is similar. Panera Bread and Noodles & Company offer different cuisines to their customers, but both function as fast casual restaurants.
The Target Audience or Demographic
Any diner that comes through the door is great for any business, but you should also consider the type of audience that you want to have as repeating customers. Buffalo Wild Wings and Shake Shack have different offerings and service models, but they're both trying to attract young adults to eat at their locations.
The Location
Your competition might not always be the new and hot restaurant down the street. Some establishments will have to contend with both direct and indirect competitors that are 20 or 30 miles away. Restaurants like The Cheesecake Factory will have to compete for customers with the California Pizza Kitchen next door, but they're also both competing for customers from the Chili's or Outback Steakhouse down the block or even a few miles away.
Restaurant Competitor Analysis Step 2: Ask the Right Questions
Once you get a decent group of competitors, you'll need to think of the right questions to accurately measure each competitors' standing in the local scene. Some starting questions include:
What is their operational model?
The success of a restaurant depends on how its staff operates on a daily basis. A staff that is more engaged and invested in the restaurant's success contribute to an amazing dining experience and happier customers as opposed to staff that just see their restaurant job as a typical 9 to 5 position.
Finding their operational model requires you to discover the reasons why a competitor is operating above or below your expectations. What are they doing internally that is contributing to their success?
Do they do anything unique?
Standing out from other restaurants means offering something unique to the dining experience. This can be in the form of a signature dish, presentation type, or even how the staff engages with customers.
After finding this unique trait, you'll then have to measure its effectiveness. Is it attracting customers? Do people enjoy it?
How do they attract customers?
The answer to this question might come from the previous two questions, but it's still worth asking. Doing so might reveal unknown strategies or major pain points in their customer journey.
Examples of customer attraction strategies involve special deals or weekly events that entice people to come through the door. You should also look beyond the physical space and find out if they have online marketing strategies – like paid ads or social media posts – and if their efforts yield favorable results.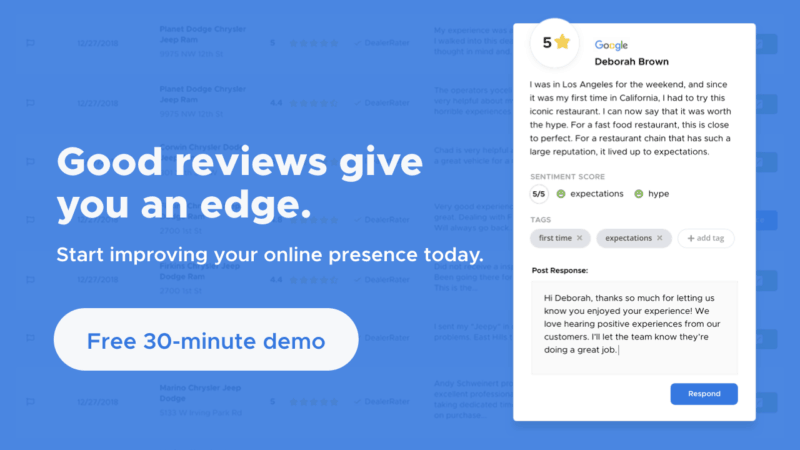 Restaurant Competitor Analysis Step 3: Do Your Research
The questions above are crucial to your plans because they serve as guideposts for your analysis research. Creating this foundation allows you to get substantial and actionable results from your research, which consists of two main parts.
SWOT Analysis
This well-known method lets you further analyze each competitor by breaking down your findings into four areas: Strengths, Weaknesses, Opportunities, and Threats.
This detailed look at each competitor means that you now have an accurate picture of their positioning, and more importantly an idea of how to meet or exceed their level of success.
Look at Customer Reviews
A great source of competitive insight is through online reviews. Research shows that 55.5 percent of consumers see online reviews as influential when choosing a restaurant. That means that if you want to know how you stand against the competition, you'll need to do what your customers do: check your reviews against your competitors.
Check Review Totals and Ratings to Measure Your Visibility
The total number or reviews overall rating will determine how likely you are to show up on Google Maps. Better reviews can also make you more visible.
However, the devil is in the details. If your restaurant has a terrific 4.5-star rating, but your competitors are all 4.6 stars and higher chances are you won't be visible to consumers who are searching for a restaurant near them.
The same goes for the total number of reviews. If you have a 5-star rating, but only three reviews, you're not going to be able to compete against a restaurant with hundreds of reviews.
To increase visibility to potential customers, you'll need to make sure your reviews are competitive as well by driving a high volume of reviews and a high average star rating.
Leverage Reviews to Gauge Social Trust
Online reviews are a popular form of social proof. Potential customers are looking to previous patrons for advice on whether or not to spend their hard-earned money on a new restaurant. In fact, 78 percent of U.S. consumers read reviews before they make a purchase decision.
An overwhelming amount of consumers – 80 percent – only trust 4-, 4.5-, and 5-star rated reviews. To stay competitive you'll want to make sure your reviews are sending as many "trust signals" as your competitors. Track how many 4- and 5-star reviews you get each month. If your competitors are getting more, that means consumers see them as more trustworthy.  
Warning: Your Competitors Are Tracking Your Reviews
Reviews are crucial to every restaurant's reputation, and 75 percent of businesses now use review sites to keep tabs on their competitors. If you're not already doing this, you're late to the party.
You can make the process easier by utilizing competitive analysis reports, which allow you to track your competition's changes in online reputation based on data from major review sites like Google, Yelp, and TripAdvisor.
The Benefits of Analyzing Competitors in the Restaurant Business
Getting the full picture of your competitors in the restaurant business is vital to your success. Without it, you won't be able to position the restaurant in a way that attracts customers and stands out in the competitive local scene.
Crafting a restaurant competitive analysis takes time and effort, but asking the right questions, closely observing each competitor, and looking at customer reviews can yield substantial results. Your findings will help you effectively create a dining experience that attracts and retains customers and helps you rise above competing restaurants.