Our virtual event features multiple topics for any industry from digital transformation and company culture to improving customer relationships and social media best practices. Included below are quick recaps of each session, which include video replay links and reading materials. We hope these are valuable resources for you and your team as we all adapt to the "next normal."
Episodes
Episode 1 – Progress Over Perfection: Using Data to Pivot Quickly and Grow A Customer Base
Even through turbulent times, businesses can still find ways to connect, engage, and deepen their relationship with customers on a digital level. ReviewTrackers' Customer Growth Manager Aisha Wadwhani provides a few best practice tips for any brand to use to keep loyal customers and attract more fans as businesses slowly reopen.
Additional Resources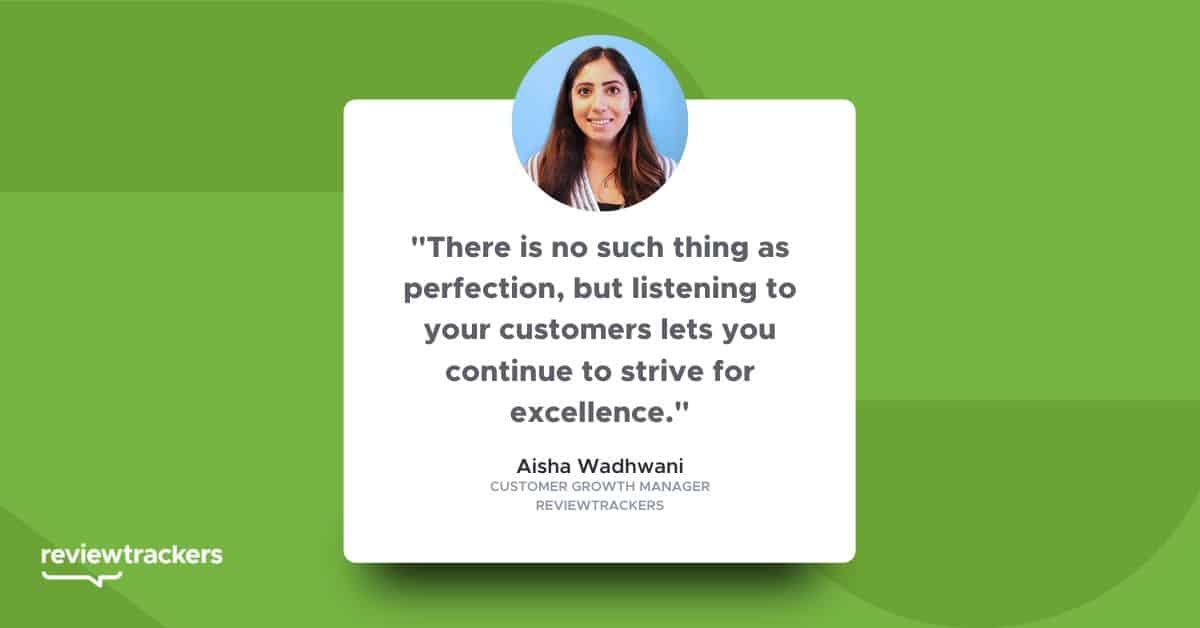 Episode 2 – How to Evolve Historically In-Person Experiences for a Digital-First Environment
Staying in contact with customers is more important than ever, and it's still possible to do so with a digital-first strategy. Chelsea Glosser, the Social Media and Community Manager at ReviewTrackers, provides a few tips on how to effectively utilize social media platforms as the main way of listening and engaging with customers.
Additional Resources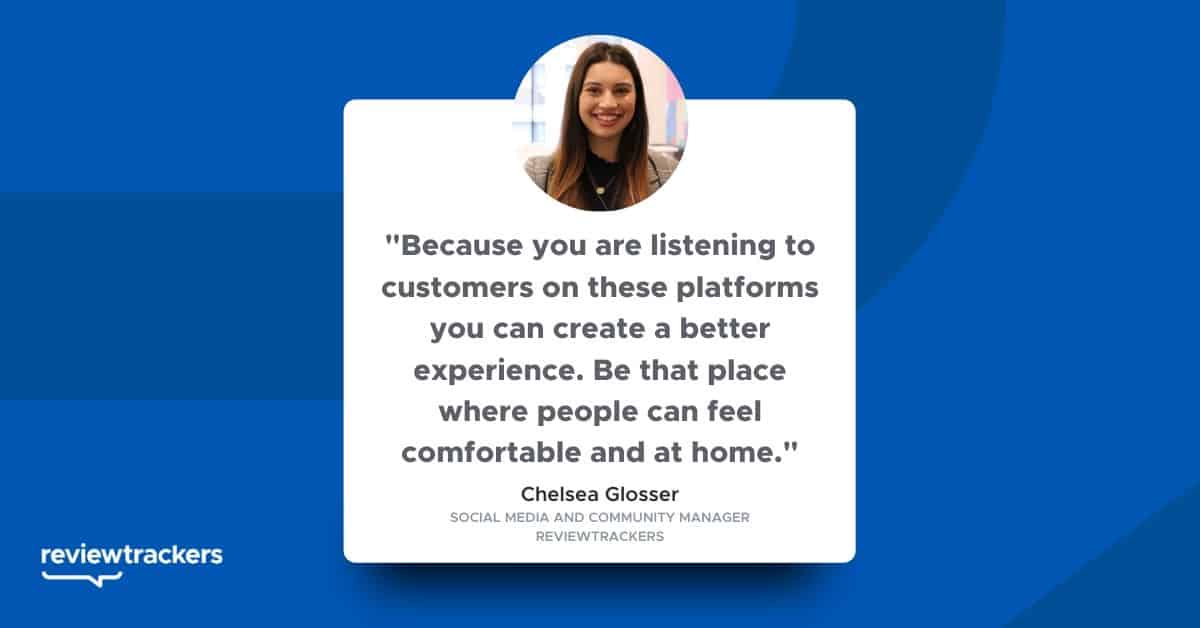 Episode 3 – Loyalty for the Long Haul: Ways to Build Customer Relationships that Last
A strong brand trust is vital to a better customer experience and happy customers who can spread the word about your business. Stuart Greer, ReviewTrackers' Senior Director of Enterprise Sales, goes in-depth about the importance of brand trust and provides tips for businesses to establish and maintain relationships with valued customers.
Additional Resources
Episode 4 – The Importance of Social Media in the Changing Customer Journey
The massive changes in 2020 mean that traditional marketing strategies might not be as effective to consumers, but social media can still bridge the gap between the brand and customers during these times. Hootsuite's Lauren O'Sullivan (ISV Partner Manager, EMEA) offers some social media best practices and examples that can help businesses retain customers and increase online brand awareness.
Additional Resources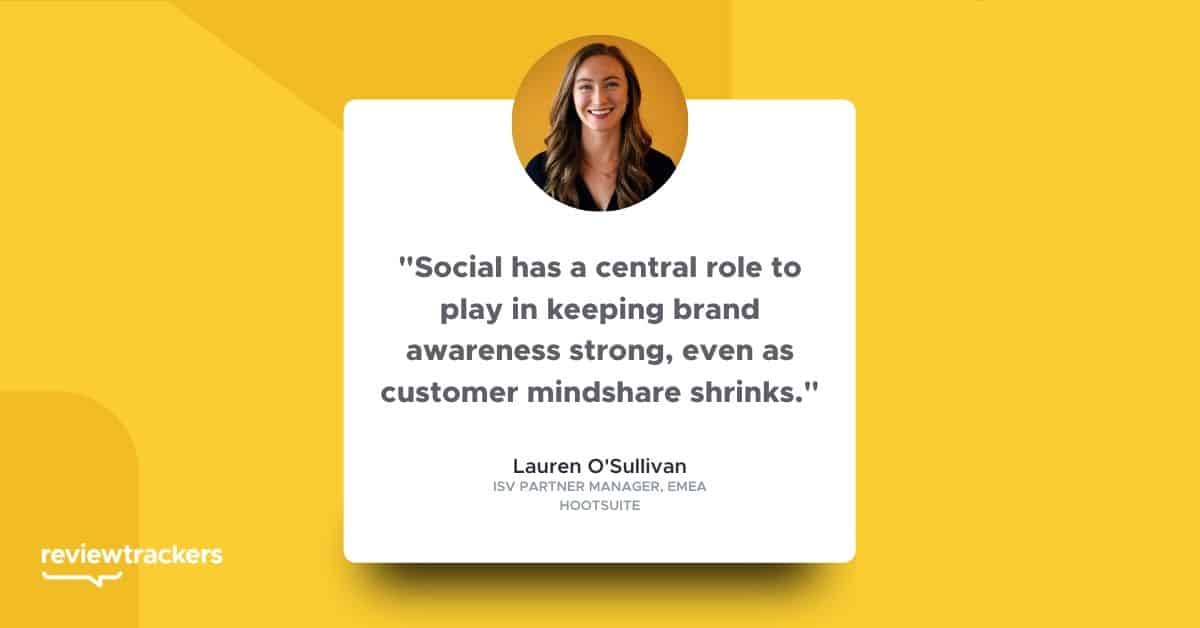 Episode 5 – Digital Fluency in Finance: How to Adapt and Evolve Your Business for A Digital-First Future
Digital banking is on the rise, and older institutions need to adapt to the changing landscape to further retain and attract the next inheritors of wealth. ReviewTrackers Account Executive Emily Baumgarten dives into the multiple factors affecting a financial brand's online reputation in addition to some best practices that help you stand out from rising competitors.
Additional Resources
Episode 6 – Reputation Management Best Practices for Telehealth Medicine
The rise in telehealth medicine makes it important for organizations to stand out online and make it easier for patients to make important health decisions. NRC Vice President of Reputation Management Andrew Ibbotson offers some real-world examples and best practices for healthcare groups that want to utilize remote medicine in uncertain times.
Additional Resources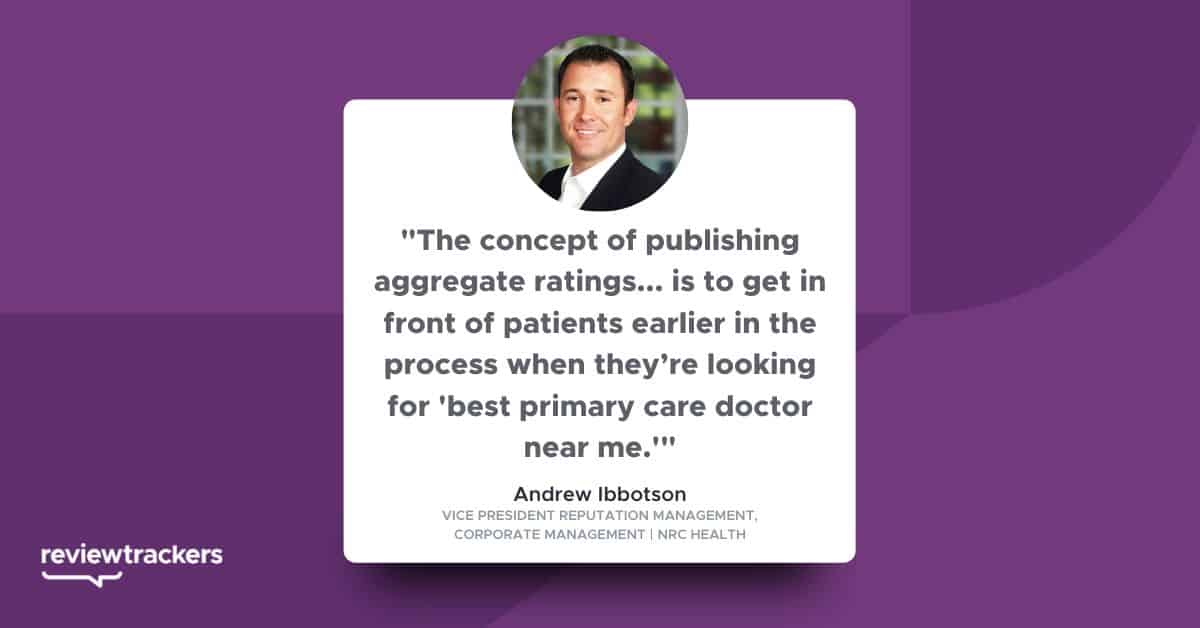 Episode 7 – Retain for the Long Run: How to Build Your Business Through Strong Company Culture
Creating a team culture full of diverse and invested people requires valuable employee feedback and a transparent leadership team. Ilysia Carlberg, the Talent and Culture Lead at ReviewTrackers, shares her experiences and insights that can help any business create a communicative, positive, and inclusive work culture.
Additional Resources