Investing in a restaurant reputation management software solution can benefit your restaurant brand in a myriad of ways.
A software product designed to help you manage your restaurant's brand reputation is a great way to kickstart your digital transformation. It should also help position your company to offer improved in-store and online experiences.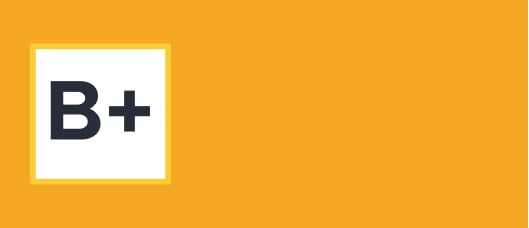 Find out your brand's online reputation score
Take the guesswork out of your strategy. Instantly generate your brand's online Reputation Scorecard, complete with review highlights, ratings, keyword trends and more.
Restaurant Reputation Management Software Improves Your Search Visibility
More consumers than ever are discovering great restaurants through search engines, social media, and online business review sites.
In fact, according to restaurant social media statistics, 60% search for restaurants online and read online reviews before going out for a meal, a habit that takes precedence over getting directions to a restaurant or looking at food photos.
The right restaurant reputation management software can help your brand get found more easily in these digital spaces. 
In particular, solutions that offer local listing management can optimize your restaurant locations' visibility for "near me" searches, helping you rank higher in search engine results and set yourself apart from the competition. 
It can be challenging for restaurateurs to get started on building local listings. After all, it takes a lot of work to create listings that accurately reflect your restaurant brand's personality as well as drive customers to your business locations. 
When choosing restaurant reputation management software, choose a solution that can add a level of automation to your local listing management activities. That way, you can stay efficient as you work to ensure that your restaurant location information — such as your business Name, Address, and Phone number (NAP), along with store hours, menu, payment methods, etc. — is always correct, consistent, and complete.
Restaurant Reputation Management Software Helps You Stay Responsive to Customer Feedback
One of the most important aspects of restaurant reputation management and restaurant marketing is your ability to respond to online reviews, social media comments, and customer feedback.
According to online reviews statistics:
94% of consumers said a bad review convinced them to avoid a business.

Seeing a business respond to negative reviews is enough to convince 45% of customers to choose the business. 
Be sure you have the right tool in your restaurant technology stack to help you respond to reviews and feedback. Look for a software solution that helps your organization efficiently monitor social reviews across your restaurant locations. It's also useful to have access to tools that empower your team to learn how to respond to negative reviews as well as positive feedback. 
Remember: restaurateurs who keep their fingers on the pulse of evolving diner demands and expectations are the ones most poised to succeed. Managing online reviews and customer feedback is critical and can spell the difference between experiences that delight and experiences that don't.
Restaurant Reputation Management Software Boosts Your Ratings
Your restaurant star rating often serves as a reliable indicator of your brand reputation. In particular, it serves as a convenient and accessible way for consumers to determine whether or not they will choose your restaurant over another.
According to research:
Using restaurant reputation management software can help you improve your star rating across your restaurant locations. By collecting review data and notifying your team whenever unsolicited feedback is posted, you can take action more quickly and minimize the impact that negative feedback may have on your ratings and reputation.
Some solutions even include a workflow for requesting and generating new reviews. This allows brands to grow their online presence and generate social proof essential to acquiring new customers. After all, more and better reviews = higher ratings and search rankings = better online reputation.