Getting into the process of listing your business online for customers is crucial to long-term brand success. When done correctly, your listings are an effective presence on the digital front. It can get in front of consumers looking for the products and services you offer and provides a valuable alternative to your competition. It's also crucial as the foundation for your online reputation. People are going online when researching their next purchase and a well-crafted listing can help them convert to your offerings.
To those ends, we created this quick guide to help you go about creating a listing for your brand's multiple locations and, more importantly, maintain each listing for the long haul to better attract shoppers and stand out from your competitors.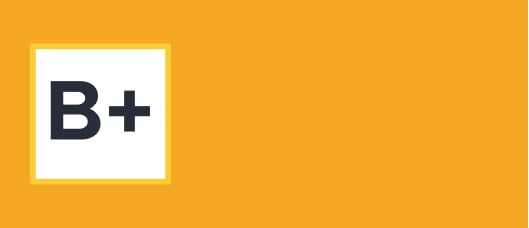 Find out your brand's online reputation score
Take the guesswork out of your strategy. Instantly generate your brand's online Reputation Scorecard, complete with review highlights, ratings, keyword trends and more.
Listing Your Business Step 1: Sign Up for Directories
There are plenty of viable choices when it comes to directories, but Google should be the first place to consider. Here's why: customer reviews data shows 63% of consumers look at Google reviews before visiting a business. Furthermore, online reviews statistics show that zero-click searches, which are user queries immediately solved on the Google results page, rose to 65% in 2020. This all leads to an important first step: setting up a Google My Business (GMB) account. When done right, a GMB listing can dramatically increase online traffic, overall awareness, and potentially revenue as a result of a well-managed listing.
As popular as Google is, it shouldn't be the only place people go to find information about a business. In fact, there are plenty of business review sites that only cover specific industries or interests and it might be worth claiming a listing on those sites as well. To get a better idea of which sites are worth the time, talk to your customers about how they found you online. You can also look at our business directory list to see which sites are popular for your industry.
Listing Your Business Step 2: Provide Accurate and Updated Information
Once your listing is up and running, you can't just leave it as is for the foreseeable future. Ensuring that every part of your listing information: address, phone number, hours of operations, and even the description, are up to date at all times.
Making sure that the information is updated doesn't just accurately inform consumers; it helps build trust. You don't want people showing up on a day or time that they expect you to be open when you're closed for any number of reasons. Updated information also helps services like Google get a better idea of your brand. Showing constant management of your listing tells Google that you're actively working on your online presence which could help you rise up the search result ranks.
If you have more than one listing, it could take a considerable length of time updating each entry with the right information. With the right local listing management software, the process only takes a few minutes because you can make one change that accurately reflects the right information across the top listings that matter.
Listing Your Business Step 3: Monitor and Engage with Reviews
A major reason why it's important to go about listing your business on the Internet is because of online reviews. Customer reviews data shows 92% of consumers use reviews to guide their ordinary purchasing decisions. Reviews are the social proof customers need to accurately gauge the customer experience and know that others have actually visited your locations.
Understanding the current state of the customer experience is vital to your customer retention strategies. Taking time to find out what customers are saying about their time with your brand can show whether or not a specific tactic is working. Reading reviews in this manner (especially if you already have plenty of reviews to begin with) can take some time, but new technology, like natural language processing and customer experience analytics software can easily find trends in keywords that point to an effective campaign or a weak point in the customer journey.
Even if you think something is working, it's important to start asking for reviews to get proper feedback. A constant stream of reviews tells consumers that people want to share their recent experience with you, and it also tells Google that you're getting plenty of activity online, which can also help your online position against the competition.
To further take advantage of listing your business on these directories, you should engage with feedback by learning how to respond to negative reviews as well as positive ones. People want to know that their voices are being heard. Whether it's a simple "Thank you," a clarification on an issue, or a more emotional review that requires special handling, your responses can pave the way in creating a returning customer. Your review responses can even benefit new consumers who are looking for a reason to choose between you or a competitor. Your review engagement can be the deciding factor for a new consumer who could turn out to be a repeat visitor if you deliver on their expectations.
Listing Your Business Step 4: Add Listings to SEO and Reputation Management Strategies
While listings are a major part of your online presence, they're not the only factor involved in the process. Listings need to be combined with your search engine optimization (SEO) and reputation management plans in order to get their full potential.
In terms of SEO, you will need to conduct research to find the relevant keywords associated with the products and services that you offer. From there, your marketing team will have to inject those keywords appropriately on your website, listing descriptions, and social media posts. If consumers submit questions through your listings, be sure to use those keywords in your answers where appropriate.
Reviews and SEO also go together, but they work even better when combined with reputation management. The keywords used both by you and your customers in responses and reviews, respectfully help search engines pick out details that can be highlighted in search results. In addition, those keywords combined with the review rating will be a factor in your overall star rating on Google. People complain about wait times and rude staff in combination with a low score. On the other side of the coin, they will use phrases like "friendly atmosphere" or "great customer service" when giving praise to a brand. These keywords go a long way in determining not just your overall reputation, but your local search ranking as well.
Employing the use of a local search rank checker in these situations ensures constant monitoring of the keywords you choose so that you can make insightful decisions about how to leverage the right reviews and words to please search engines and attract consumers at the same time.
Listing Your Business for the Long Haul
The process of listing your business online is the first step in building a strong digital brand reputation. As your team creates a plan to attract and retain customers, think about the ways that online listings help in that process. Using all of the steps above, your brand will utilize listings in ways that get noticed by search engines and consumers alike that separate it from the competition.