Implementing a cannabis SEO (search engine optimization) plan should be a fundamental component of any cannabis marketing strategy.
Given the limitations and restrictions that are often imposed on the cannabis marketing landscape — it is still a relatively new and strictly regulated industry, after all — knowing how to do cannabis SEO the right way can help set marketers apart from competitors, while also raising brand awareness and search visibility.
Simply put: organic Google traffic and cannabis SEO should be one of the main focus areas of cannabis marketers. 
We rounded up a few tips and best practices to help you rank your cannabis content and gain brand visibility in search results.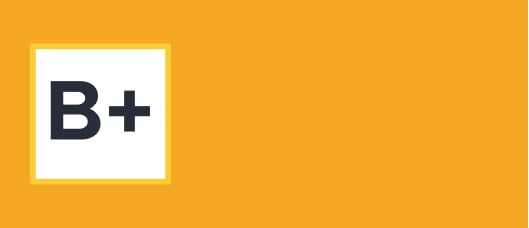 Find out your brand's online reputation score
Take the guesswork out of your strategy. Instantly generate your brand's online Reputation Scorecard, complete with review highlights, ratings, keyword trends and more.
Write Valuable Cannabis SEO Content 
When it comes to cannabis SEO, content is king. After all, cannabis consumers value brands that provide them with information and resources that support their health, lifestyle choices, and everyday life. 
SEO content should help cannabis brands and dispensaries appear on top of search engine results pages. By optimizing your website content, you can improve your brand visibility and get a better chance of being discovered by cannabis consumers searching for your products and services. 
Optimized content should also help you drive website traffic and attract more visitors to your website and digital properties, which can potentially lead to more sales. 
Be sure to conduct preliminary research using local SEO tools so that your team can target specific keywords and determine the search intent of cannabis-related search queries. Ultimately, however, the main objective of your content creation efforts should be to deliver useful, educational information to your audience.
Cannabis SEO Tip: Optimize for "Near Me" Searches
Achieving high rankings in "near me" geographical search results will certainly give your cannabis dispensary a much-needed competitive advantage.
You must understand, however, that optimizing for "near me" searches doesn't mean stuffing your website pages and online listings with "near me" keywords in your title tags, meta descriptions, and anchor text links.
The right way to do this is by studying the local SEO factors for "near me" searches and by building and growing your online presence on local business directories and business review sites. This helps amplify your local search signals and brings you closer to cannabis consumers who are looking for dispensaries and cannabis businesses nearby. 
Read the ultimate guide to building your SEO Near Me Strategy.
Ask for Reviews from Customers
Asking your customers to review your business is a great cannabis SEO tactic. It's also an effective way to grow your online reputation and foster consumer confidence in your brand.
According to

research

, about 70% of reviews come from review request emails.

Reviews from review requests produce higher ratings (average of 4.34 stars out of 5) than unprompted reviews (3.89 stars).
When you deliver experiences that customers love, they won't hesitate to vouch for you. All you have to do is ask. Asking for reviews and proactively requesting feedback should also amplify your SEO signals, dramatically improving your search engine performance, increasing the likelihood of conversion, and helping you attract more customers. 
With ReviewTrackers' Ask Tool, cannabis dispensaries and ancillary businesses have the easiest way to generate online reviews and capture first-party and third-party customer feedback. 
ReviewTrackers gives you all the tools you need to effortlessly collect reviews and feedback and drive your cannabis SEO strategy. The Ask Tool features an intelligent review and feedback request workflow that helps teams close the feedback loop and drive review volume growth with zero lift. 
Perfect Your Google Business Profile
Google Business Profile (formerly called Google My Business) is an essential cannabis SEO tool. Through it, you can update your business information on Google, appear on Google Maps and Search, allow customers to get directions to or call your business locations, and engage with existing and potential customers through their Google reviews. 
When cannabis consumers search for products or services in their area, Google often displays featured Business Profiles at the top of search results. By perfecting your own Profile, you can show up in these listings and gain visibility in the eyes of potential customers.
Make sure the information on your Google Business Profiles is complete, correct, and up-to-date. High ratings and positive reviews can also boost your Business Profile credibility, increasing your chances of acquiring more customers.
Harness the Power of Social Media
Another effective cannabis SEO tactic is to leverage social media platforms like Facebook, Twitter, Instagram, and TikTok to promote your cannabis brand and drive engagement with your audience. 
A well-executed social media plan can improve your brand's online visibility and expand the reach of your content. This, in turn, can help drive traffic to your website, increase the number of backlinks to your domain, and improve your search performance. 
Moreover, social media engagement metrics like shares, followers, likes, and comments can also serve as a signal that your brand provides high-quality, relevant content, which search engines will reward with higher search rankings.
Rank High in Search Results with Cannabis SEO
Applying the cannabis SEO techniques listed above should help get your brand to rank higher in search results. 
While you cannot run paid ads (just yet), a well-planned and -executed cannabis SEO strategy is a great solution that will help improve your online visibility, get more highly-targeted customers through your doors, and increase your traffic and sales.