Using the best local SEO tools (search engine optimization tools) can improve your brand's online presence, boost your local search rankings, and drive more people to your business locations.
According to local SEO statistics, 58% of companies don't optimize for local search. 31% would like to. But only 30% actually have a plan in place for capitalizing on this high-converting traffic.
When people search for businesses online, they want to find out where it is and what's nearby — versus simply what it is. This makes it extremely important for your company to establish and enhance your search presence, and optimize it in ways that perform locally and reach the right audience.
The Best Local SEO Tools for Improving Your Brand's Local Presence
Optimizing for local search can be time-consuming and resource-intensive. With the right toolkit and best local SEO software, you can introduce efficiencies to your team's workflow and take the guesswork out of your strategy. 
Here's a list of some of the best local SEO tools to help you get started. 
If you're optimizing your company or brand website for local search, one of the best free SEO tools you can use is Local SEO Checklist. It's not exactly a software tool; it's a literal checklist that you can use as a reference to ensure you achieve maximum local search visibility and fix any glaring issues with any of the factors that affect local SEO. 
It outlines all the essential steps you can take in order to improve your local search ranking: from on-page elements and citation building to Google-specific SEO best practices and online review management tactics. 
Using schema markup code on your website and core web properties helps provide search engines the information they need to understand your content and provide the best search results possible. 
Simply put: by adding structured data coding, you can help Google understand the purpose of your web pages. One of the best local SEO tools for doing so is the Local Business Schema Generator.
Simply fill out the form here and the Generator will use Google's preferred Schema markup (JSON-LD) and build the code for you to copy and paste on your website. Don't forget to check your work and test the output!
ReviewTrackers is known for its online reviews and reputation management software, which offers several local SEO software features to help businesses grow their brand presence and search performance. 
ReviewTrackers has a Local Listings Management tool to help multi-location businesses publish consistent information across top directories and business review sites. It also has a local search rank checker for optimizing your brand's visibility for SEO "near me" searches.
With Local Listings by ReviewTrackers, you can sync your local listings to ReviewTrackers' partner network of top directories, review sites, and search engines. The tool also automatically scans through all your online listings and notifies you of any errors that could be hurting your local SEO strategy.
The ReviewTrackers Ask Tool is a great way to request customers for new reviews, which can dramatically improve search engine performance — essential to attracting more customers and increasing conversion. Competitors Report, meanwhile, gives you the review and reputational insights you need to stand out in competitive local markets. 
Another SEO tool within ReviewTrackers is Amplify, a website review widget suite that displays all or a curated set of customer reviews on your website It's also perfect for providing social proof and improving the keyword density of your location pages. 
Sign up for a demo and choose your ReviewTrackers plan here. 
Google Trends has been around for a long time, yet it's still one of the most underutilized (and best) free local SEO tools today. What makes it particularly useful for local search is the way it provides keyword information by geographic location. 
With Google Trends, you can key in on local markets where your business has the most opportunity and tailor your marketing content to specific regions. Having keyword popularity information for specific geographical locations is also extremely valuable for optimizing your content marketing and PPC efforts.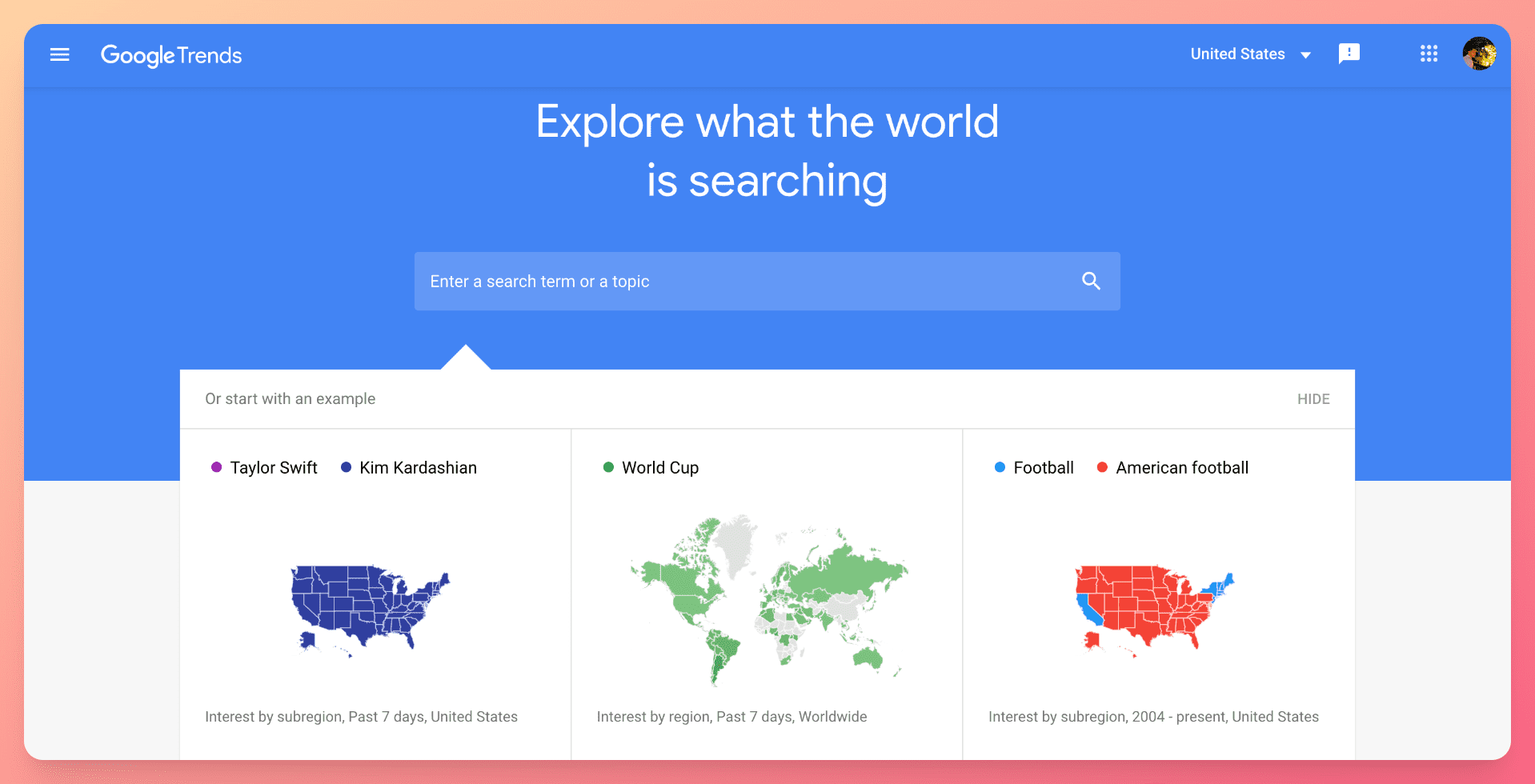 SEMrush is a comprehensive software platform that offers solutions for online visibility and marketing analytics. 
The platform's SEO Toolkit offers a complete workflow for local search marketers and SEO professionals. It includes a variety of SEO tools for competitive research, keyword research, link building, rank tracking, and on-page and technical SEO. 
SEMrush is particularly useful in helping you discover valuable keywords for campaigns. You can even identify top keywords that your closest competitors are ranking for, which should help you create a more impactful local SEO strategy.
Yoast SEO is one of the best SEO tools and most popular SEO plugins for companies with WordPress-powered websites. 
The plugin features a simple on-page tool to help content marketers write for search engines. Particularly useful is its keyword optimization tool. On the WordPress post or page editor, you can enter the keyword you'd like to rank for. 
Yoast SEO will then analyze your content to check whether you're using the keywords correctly. The premium version of the plugin even checks for variations of your given keyword or phrase.
Keywords Everywhere is an extremely useful browser extension for Chrome and Firefox that shows monthly search volume, cost per click, and AdWords competition on multiple websites. 
It also pulls the "People Also Search For" and "Related" keywords from Google and shows these along with the volume metrics right inside the search page.
Keywords Everywhere is a "freemium" browser add-on. You pay as you go on the paid version, which starts at $10 and 100,000 credits (1 credit = 1 keyword). The great thing about this SEO tool is that there is no monthly subscription where you get charged regularly. You can purchase credits whenever you want, and you can purchase only as many credits as you need. 
BuzzStream is a great local SEO tool for conducting influencer research and outreach, monitoring and building links, and getting attention for your content through earned media. 
With BuzzStream's link prospecting feature, you can automate the search for very targeted link partners in specific geographic locations. You can also use the feature to discover influencers and relationship-building opportunities in your local markets. This helps you drive word-of-mouth traffic, improve local search performance, and increase brand awareness.
BuzzStream plans start at $24 a month. 
Conclusion
A higher search ranking drives more customers to your business, whether your team is managing 50 locations or 5,000. It also builds more trust and credibility, which then leads to increased engagement, traffic, and conversions.
As you use these SEO tools, don't forget to monitor your results and check your traffic and search ranking. This allows you to validate your SEO strategy and get the most out of the best SEO tools today.