Getting started with cannabis marketing is not easy. The industry is still very new, regardless of where you're operating and whether you're managing a cannabis dispensary or an ancillary business.
To begin with, most traditional platforms don't (yet) allow cannabis-related marketing or advertising messages. The industry is also still strictly regulated. Public opinion is slowly moving toward greater acceptance of legal cannabis products and services, but this acceptance is not complete yet.
Given these and other restrictions, the cannabis marketing landscape remains tricky, and there are many challenges facing marketers trying to scale their cannabis brand.
According to

industry research

, more than 80 percent of cannabis marketing professionals said they were having problems getting the right message to the right audience.
We summarized some of the best practices you can learn to get you started with (and overcome obstacles to) cannabis marketing. 
Claim and Manage Your Local Listings
Local listings appear in search results when people search for your brand name online. Not only do they display your business information; but they also play a vital role in determining your brand reputation, search engine visibility and rankings, and revenue.
It can be challenging for cannabis marketers to get started on a local listing management strategy. It takes a lot of work to create effective local listings that accurately reflect your cannabis business while also remaining in compliance with platforms' policies on cannabis marketing and advertising.
By creating and managing your local listings, you gain a greater level of control over what's being said about your cannabis brand — and therefore how it's being perceived by searchers. 
Start with business review sites and directories that matter the most in cannabis marketing. These include platforms like Google Business Profile (formerly Google My Business) and Yelp, but also cannabis-specific directories like Leafly, Weedmaps, Wikileaf, and Jane.
Claiming ownership of your listings and pages online should also allow your team to listen and respond to existing and potential customers, raise brand awareness, educate your audience, and answer questions people may have about your cannabis-related products and services.
Manage Your Online Reviews
Online reviews posted on sites like Google, Facebook, and Yelp play an important role in shaping cannabis consumers' decisions. This makes it crucial to have online review management as part of your cannabis marketing strategy.
By managing reviews, you can protect and improve your brand reputation, boost your search engine performance, and foster brand trust among existing and potential customers.
The essence of online review management really lies in your ability to engage with customers, listen to what they're saying online, and show appreciation for their feedback. With the right approach, you can use online reviews to support your cannabis marketing strategy, outperform your competitors, and more easily acquire and retain customers.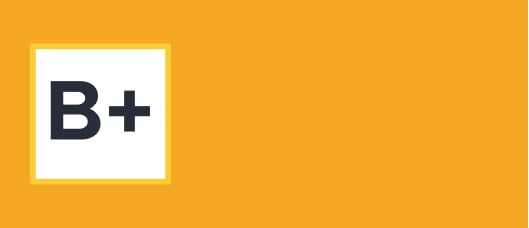 Find out your brand's online reputation score
Take the guesswork out of your strategy. Instantly generate your brand's online Reputation Scorecard, complete with review highlights, ratings, keyword trends and more.
Share Optimized, Educational Content
Creating genuinely helpful, relevant content (for your website, social media profiles, listings, and other digital properties) is a great way to improve your search engine performance, as well as reach your customers and help them understand your company, industry, and products. 
By focusing on creating educational and informative content, you can communicate the effective uses and benefits of your products, as well as the value of your brand. As a cannabis marketing SEO best practice, you can target specific keywords, but the ultimate objective should be to deliver useful, educational information to your audience.
Cannabis consumers value content that provides them with the tools and resources to support their health, lifestyle choices, and everyday life. Examples include blog posts, video series, or social media content around, say, the health benefits of cannabis or popular myths and misconceptions about the use of cannabis products.
Reward Repeat Customers
It costs more money to acquire new customers than to retain current ones. This is true in cannabis marketing, too. In fact, according to research, 70 percent of frequent customers visit a cannabis dispensary as much as 3 to 4 times per month.
Instead of focusing all your efforts on reaching and attempting to advertise to new audiences, pay attention to your current customer base, too. One great way to keep them is by creating rewards or loyalty programs so that their visits are worth their while.
There are several ways to do this, from providing special offers, exclusive coupons, and discounts to handing out simple freebies, offering points they can exchange for your products, and expanding your loyalty program rewards.
If you run a dispensary, simple conveniences like immediate seating, priority lanes, or the ability to skip the line can make loyal customers feel highly appreciated and valued. It helps to emphasize that the perks are reserved for your most loyal customers. This encourages them to stick around, while also motivating others to strive to reach "loyal customer" status.
Ask Customers for Reviews
Asking for reviews from your customers is one of the most effective cannabis marketing strategies today. 
By having a stream of authentic, positive reviews from people who have visited your dispensary, you can build brand credibility and provide the kind of social proof needed to influence consumer behavior. 
83% of consumers dis

cover

new products every month through reviews. Moreover, 7% of consumers need to read at least 20 reviews before they put enough trust in a brand. 
Given the current restrictions imposed on cannabis advertising, it makes sense to learn how to ask for reviews from customers and ensure a steady stream of more and better reviews. After all, when you're already delivering experiences that customers love, they won't hesitate to vouch for you. All you have to do is ask. Often, this is the best way to get more reviews and grow your cannabis business's brand reputation.
Final Thoughts on Cannabis Marketing
Cannabis marketing often comes with a unique set of hurdles that marketers in other industries don't have to think about. However, with some creativity and a commitment to providing value for your customers, you can find ways to market your brand, products, and services successfully.