High ratings and positive online reviews on car dealership review sites make your brand irresistible to potential and existing customers. This means that car dealer reviews are the backbone of any automotive dealership's online reputation. 
On the other hand, negative feedback posted publicly on automotive review sites drives customers away.
In the auto sector, the Voice of the Customer is increasingly more trusted than messages or communications coming from brands. According to customer reviews research, 68% of car buyers rely on reviews to make an informed decision. 
For dealerships and automotive brands, this trend highlights the need for an effective online review management strategy to be implemented across the top car dealership review sites. Regardless of whether you're managing a few dealerships or an enterprise-level auto brand with hundreds of locations, it's clear that reviews have a direct impact on your business reputation and revenue.
List of Car Dealership Review Sites to Monitor 
First, let's identify which business review sites auto brands should keep an eye on. As a general rule, your company's strategy on these sites should include efforts to:
Create or claim your business listings

Showcase your inventory and update your business information 

Learn

how to respond to negative reviews

as well as positive feedback

Build greater visibility by

asking for reviews

from customers

Analyze customer feedback to inspire improved customer experiences 
Download the 2021 Report on Industry Benchmarks and Online Reputation Analysis for free.
Cars.com
Chicago-headquartered Cars.com is one of the longest-running car dealership review sites, having launched in June 1998. The online car shopping marketplace is now home to 26 million monthly visitors and nearly 20,000 local dealerships.
Apart from featuring millions of car listings and comprehensive editorial content, Cars.com has also amassed over 10 million car dealer reviews from actual shoppers.
For more information, read our guide on how to manage your brand's Cars.com dealer reviews.
DealerRater
DealerRater is another leading car dealer reviews website; it is owned by Cars.com. The site is home to over 7 million automotive reviews and auto dealer ratings, and more than 34 million users are exposed to DealerRater's content every month. 
To plant your flags on DealerRater and start building your brand's reputation on the auto review site, visit https://www.dealerrater.com/dealers/. 
Edmunds.com
Edmunds.com is a comprehensive online resource for automotive inventory and information, including automotive reviews from experts and consumers alike. It is also recognized as one of the industry leaders in digital car shopping innovations. In 2021, Carmax, the largest retailer of used cars in the U.S., acquired full ownership of Edmunds.
For tips on how to build your brand reputation on Edmunds.com, read our guide on how to manage Edmunds car dealer reviews.
Google / Google Maps / Google My Business
Apart from being a search engine giant, Google also happens to be one of the top car dealership review sites. Through products like Google Search and Google Maps, the company has become a go-to resource for useful automotive dealership information, alongside online reviews and ratings. 
Auto brands can claim their listings and manage their car dealer reviews using a free tool called Google My Business. Read our guide to using Google My Business. 
Yelp
Yelp is known for its restaurant profiles and reviews, but the website also features millions of car dealer reviews and ratings. According to the Yelp factsheet, the site has more than 224 million reviews, and reviews on automotive businesses account for 6% of this total.
You can claim your company's listings by signing up on the Yelp for Business Owners page. First-time Yelp business owners should also take a look at this handy Yelp business guide.
Facebook
The world's leading social media platform is also home to hundreds of thousands of car dealer reviews. In the last couple of years, Facebook has polished its review features, making it easy for car buyers to rate their favorite dealerships and auto brands. 
Read the Facebook Reviews guide for information on how to build a 5-star reputation and acquire more customers using Facebook.
How to Handle Negative Car Dealer Reviews?
All dealerships — even the highest-rated ones — inevitably receive low ratings and negative feedback on top car dealership review sites. If this happens to your brand, it's important to view it as an opportunity rather than as a setback. 
With the right steps, you can use these negative automotive reviews to build more meaningful customer relationships, improve the customer experience, and strengthen your digital reputation.
Respond Quickly
According to customer reviews research, more than 50% of customers who wrote reviews expect a response in 7 days or less. 
1 in 4 have an even shorter time frame: they expect to hear back from the business within 3 days.
When customers do hear back, perceptions immediately improve. Additional research indicates that 80% of consumers believe that a company cares more about them when its management responds to their car dealer reviews.
This explains why the most successful and highly rated companies on car dealership review sites are typically the ones that are most responsive to customers. They're also usually the ones that can more easily build goodwill, inspire customer loyalty, and extend customer lifetime value.
Thank the Reviewer
Saying "thank you" carries plenty of weight in your response. By taking the time to thank the reviewer, you show that you take customer feedback seriously and will use it to deliver a better experience next time.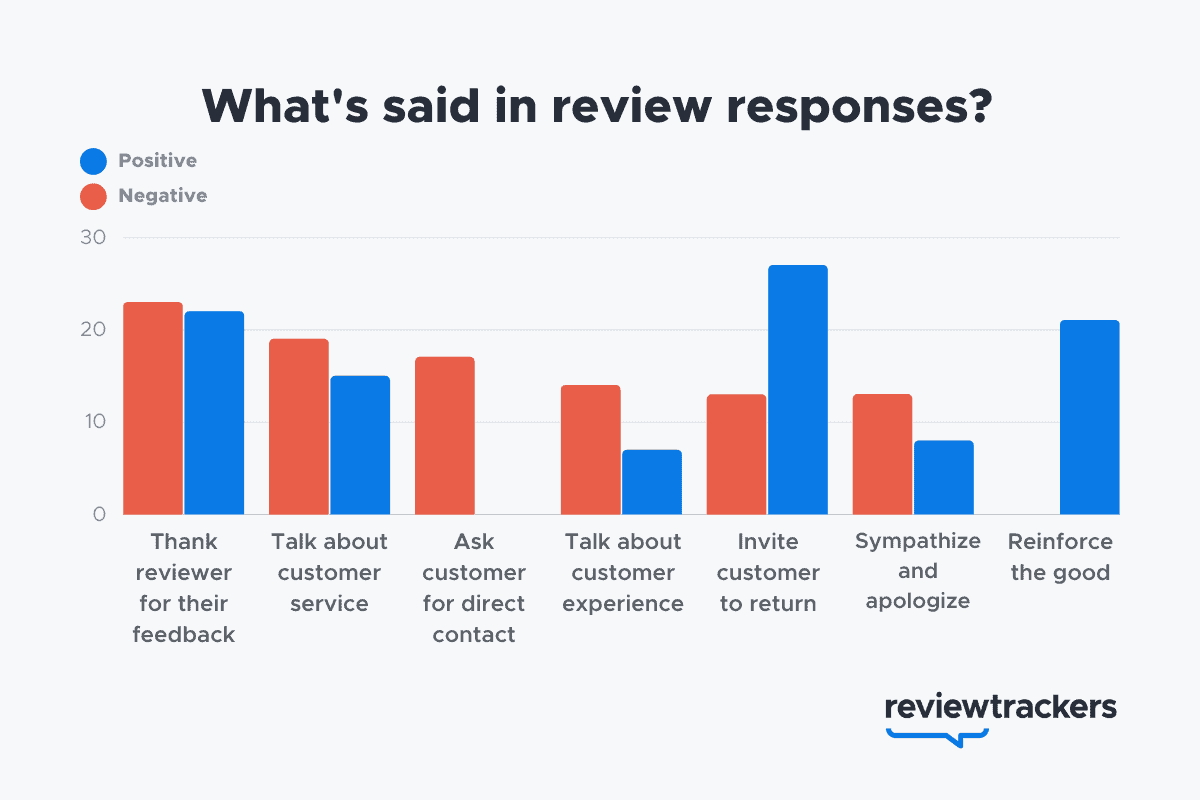 People are writing reviews to be heard. Tell them you're listening, and use their comments to find new and better ways to deliver a great auto buying experience.
Create a Review Response Policy
If you operate in multiple locations, chances are more than one person will be assigned to respond directly to online reviews. 
This makes it crucial to have an organization-wide policy that guides how your company should proceed whenever new customer reviews are posted on car dealership review sites. 
Your policy should cover things like:
What language and tone you should use

What the timeline is for getting back to customers

To whom in your organization should the reviews and feedback be shared

When do escalations become necessary

What the ideal response rate is

Other items that may affect how your company handles reviews 
The timeliness of your review responses is particularly crucial. The more clearly defined your policy is, the more smoothly your review response program will run.
Take the Conversation Offline
Make sure you provide a phone number or email address in your review response and encourage the reviewers to discuss further issues with the dealer in private. 
This allows for a more direct line between you and the customer, and it also helps you avoid a potentially disastrous humiliation in a public forum such as your Cars.com or Edmunds reviews page.
How to Generate More Reviews on Car Dealership Review Sites 
A study by Facebook on car shoppers' vehicle-buying journey revealed that 86% of consumers want brands to continue to engage with them after their purchase. 
Take advantage of this great opportunity by asking for reviews from your customers. Apart from asking them directly (in-person), you should consider these other methods for making the request: 
Email.

Up to 70% of reviews come from post-purchase emails.  
Landing pages.

Create your own dedicated landing pages for reviews if you prefer to collect feedback on your own rather than seeing them published on dealership review sites. These landing pages can be facilitated through the use of

local SEO software

.
When asking for reviews, here are some things to keep in mind:
The average rating of reviews generated from review requests is 4.34 stars out of 5, higher than the average rating of unprompted reviews.

The best times to ask for reviews are between 2-3 P.M. and 6-7 P.M. These are the times consumers are most likely to leave a review. People often visit businesses during their lunch break or after work, so these hours are the exact times that consumers are reflecting on their experiences.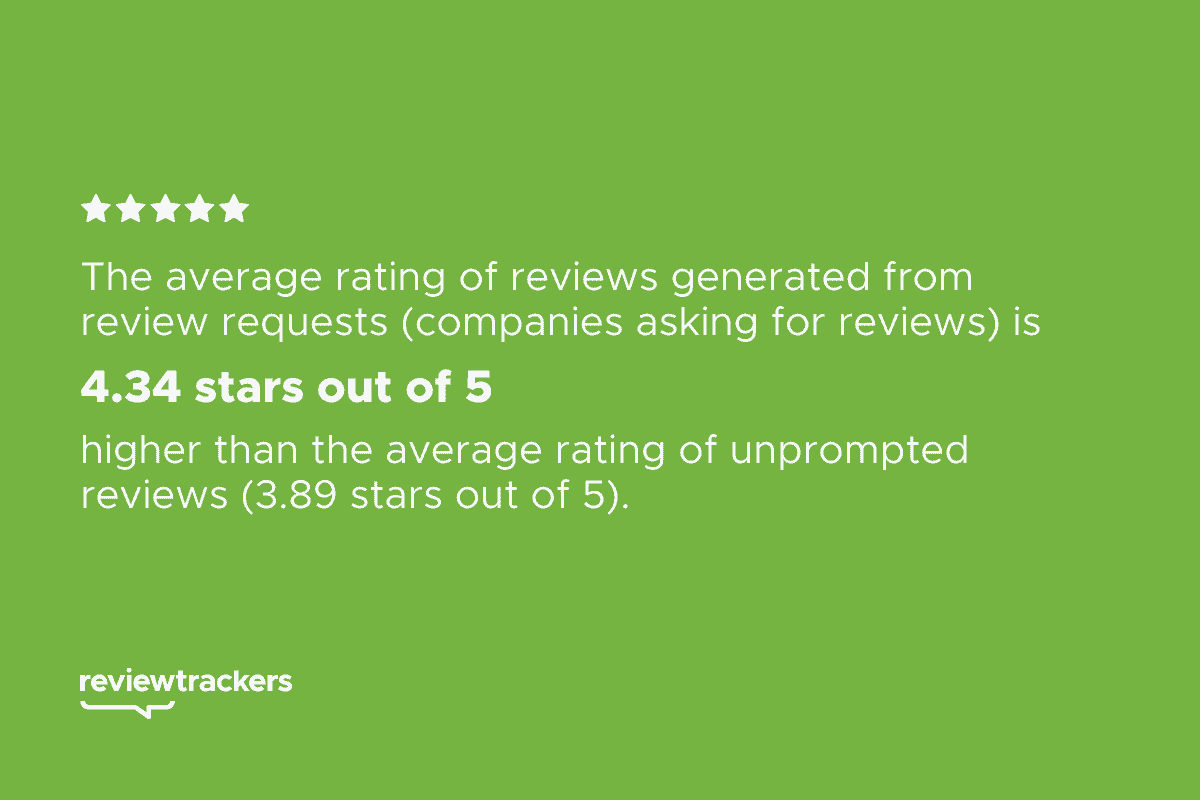 Car Dealership Review Sites Directly Impact Your Brand Reputation
In automotive, one of the most effective ways to acquire new customers is to manage online reviews across the top car dealership review sites.
Your company's strategy should involve monitoring what's being said by customers on these sites, responding quickly to feedback, and proactively asking for reviews. By doing so, you can build a winning brand reputation and convert car shoppers into customers.