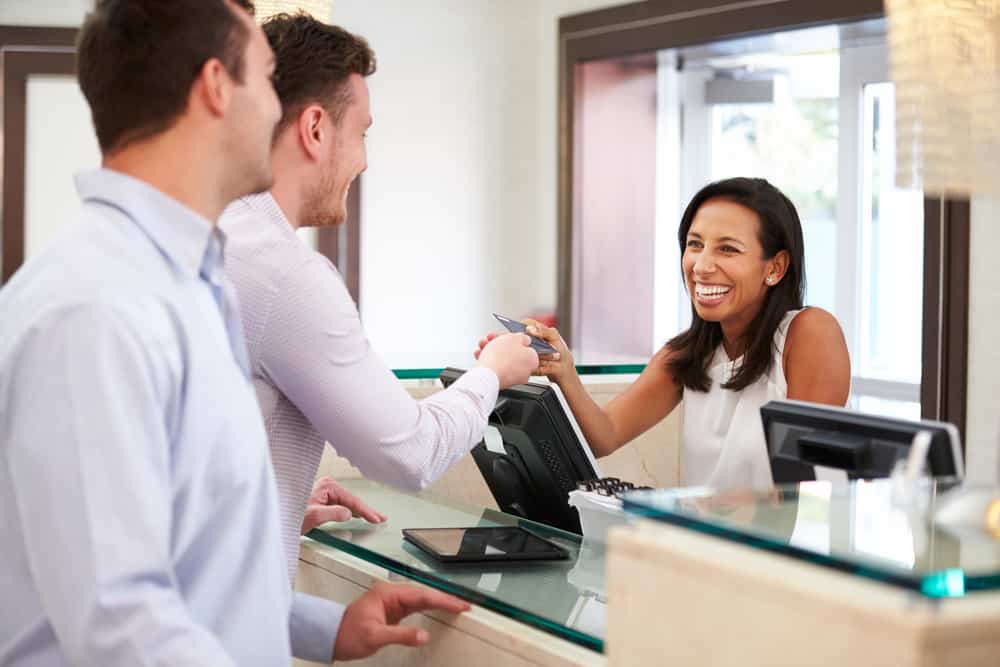 Whether you are the revenue manager, general manager, or part of the meetings and events team, you are probably familiar with the importance of travel review site TripAdvisor in generating new business.
If your business has been fortunate enough to receive a TripAdvisor Certificate of Excellence in the past, then you know that when it comes to conversion of leads, regardless of origination, it is credentials such as this one that tip the scale in your favor when competing for business with other businesses, with similar characteristics and price points as yours.
If you have received this recognition in the past, and for some reason you no longer qualify for it in the coming year, you will see a drop in sales and engagement that will potentially be below what sales looked like before you received your first TripAdvisor Certificate of Excellence.
In short, it should be the goal of every hospitality executive, once their business has received a certificate, to ensure that this is an ongoing recognition and take every necessary step to receive it year after year. Both the reputation and the revenue of the business depend on it.
How Do Businesses Benefit from This Award?
Increased Number of Click-Through Activity and Book Now Activity: You probably knew this already, but in case you didn't, direct leads from TripAdvisor are significantly boosted on businesses and attractions with the Certificate of Excellence badge. This is true even if you are in a highly competitive market and your business is not among the top 10 in popularity ranking.
All things being equal, a shopper is more likely to select a business featuring a certificate, over a business that does not have a certificate, even if the cumulative ratings are the same and star ratings are the same. Considering that some businesses report that almost 30 percent of their leisure bookings are in association with TripAdvisor, striving to earn and maintain a Certificate of Excellence simply makes business sense.
Validation for Corporate Sales: If you are part of the corporate sales, meetings, and conventions team, then you know how difficult and competitive it can be to close a sale. Often, you feel like the only negotiating room you are left with relates to pricing.
Thankfully, businesses that hold a TripAdvisor Certificate of Excellence, among other industry accolades, can use this credential to support their sales by pitching on the basis of quality and customer commitment, instead of simply giving the store away. Almost every group sales manager at businesses that have received this certificate will tell you that it does make a difference.
If you happen to have a Certificate of Excellence already, then make sure you have fully incorporated this accreditation to your group, corporate sales pitch, and collateral in order to get the most value from it.
Improved Upward Price Elasticity: Without a shadow of a doubt, upward price elasticity against your own comp set is the best and most valued benefit from having a TripAdvisor Certificate of Excellence. To put it simply, when you have a certificate displayed in your TripAdvisor profile or via a widget on your own homepage, potential guests will be more inclined to pay a premium to stay with you. Think about how something as little as 10 percent upward elasticity can make an impact on your revenue per available room and overall annual profits.
Improved Last-Minute Conversion: By having a Certificate of Excellence, not only do you stand a chance of having higher occupancy that will in turn reduce the need to discount last-minute rooms, but you will also have better last-minute conversion, should you have available rooms.
Guests looking for last-minute lodging come in two distinctly different types: those that are willing to take a risk through booking via an obscure booking engine such as Hotwire, and the ones that need to have the reassurance that they have selected a business that has a commitment to high-quality hospitality. The Certificate of Excellence is likely to tip the scales in your favor when a potential lodger does not have familiarity with your business or market and is trying to make a last-minute purchase. Overall, having a Certificate of Excellence is highly advantageous for long-term occupancy planning as well as last-minute revenue needs.
Leverage Against Well-Known Chain Businesses: This is especially important for businesses with limited marketing budget. Having a TripAdvisor Certificate of Excellence gives your business a vote of confidence that will help shoppers gauge your quality against the features and services they consider standard when at a well-known chain. Basically, the Certificate of Excellence is the great equalizer for outstanding small businesses. You may not be able to run a TV ad, but you can certainly work hard toward delivering certificate-worthy customer service and reap the fruits of your efforts through improved sales.
Will Your Business Get a Certificate of Excellence This Year?
Both first-time candidates and businesses that have received the Certificate of Excellence year after year are anxious to know if they are part of the 2015 list of recipients. TripAdvisor traditionally announces the winners in the month of May, but if you are curious about whether you are in line to receive one, then consider the following criteria:
Is Your Cumulative Score Above 4 Stars?
Your cumulative score is crucial. Only businesses with four stars or more will receive a Certificate of Excellence. This does not mean that a single, highly negative review will disqualify you. This metric is cumulative and refers to your overall score.
Are You Consistent in Receiving Review Volume?
Businesses that have received Certificates of Excellence in the past have consistent review volume. This means that they rarely go a month without getting several reviews. Periods of no activity for longer than one month are not conducive to receiving a certificate. If you have been diligent about using TripAdvisor ReviewExpress to request customer feedback from your past guests, then chances are your review volume has been consistent and in line with what it takes to receive a certificate.

Is Your Review Volume Growing Year After Year?
If you received a 2014 Certificate of Excellence, then TripAdvisor will likely be looking for your review volume to be higher in the 2015 cycle than what it was in 2014. The goal is to have constant improvement in quality and quantity of reviews. Less reviews is usually a sign that there is something wrong operationally, and will jeopardize the potential of receiving the certificate.
As a rule of thumb, once a hotel has received a Certificate of Excellence, it takes some serious operational and customer experience failures to not receive another one. Discipline, hard work, and a sound review and reputation management strategy will most likely help you score your certificate year after year – and don't forget: always listen to the voice of the customer.